Blue Yeti Microphone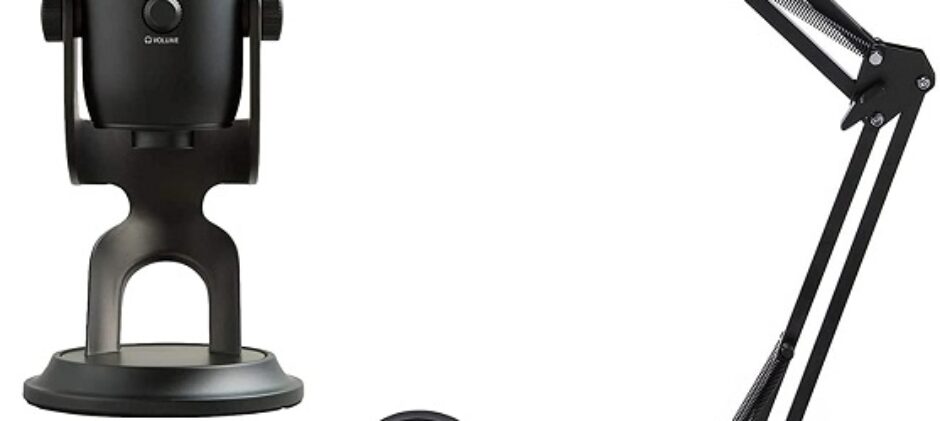 Blue Yeti Microphone is an easy-to-use, powerful, and effective tool most content creators use. It can provide broadcast-quality sound, a rugged design, and many recording modes, making it suitable for your requirements.
Blue is an American audio production company owned by Logitech. This association creates and designs different microphones, headphones, signal processors, music accessories, and recording tools.
These are perfect for audio professionals, musicians, and consumers. It was set up in 1995, and its headquarters is in Westlake Village, California, United States. Skipper Wise & Mārtiņš Saulespurēns are the founders of the company.
What is a Yeti microphone?
It is a side-address condenser microphone allowing you to capture the best sound. You can fold down it for easy portability. In addition, it enables you to remove it entirely from its base. It is perfect for studio vocals.
What is the Blue Yeti microphone?
The Blue Yeti microphone is a high-end studio mic. It provides a good sound quality making it perfect for online content creators. Besides, it can record anything for its versatility.
Blue Yeti Microphone Features:
Polar Patterns:
Changing polar patterns is one of the excellent stand-out features. The product uses a proprietary tri-capsule microphone array which enables you to switch between four different polar patterns. In addition, it helps you to customize how the blue yeti mic can pick up sound. Cardioid, Omnidirectional, Bidirectional, and Stereo are the four patterns.
Cardioid Mode: Most people use this mode, which is ideal for podcasting, gaming, streaming, webinars, or calls. You can focus the pickup pattern to the front via this mode.
Omnidirectional Mode: This mode helps to equally pick up sound from all directions. In addition, it can create a sound more distant. You can use the mic in this mode for conference calls or other situations where sound quality isn't critical.
Bidirectional: It is perfect for interviews. However, if you use one mic, it will not make your job done. Therefore, it is beneficial for regular in-person interviews.
Stereo: It is a perfect option when you need a clear separation of left and right channels. In addition, it helps to record instruments, though cardioid is usually a better choice.
3.5mm Headphone Jack with Latency-Free Monitoring:
The blue yeti microphone has an integrated headphone amp with independent gain control to offer latency-free monitoring. In this case, you only have to connect the headphones to the mic's 3.5mm input. Thus, you get to hear the broadcast-quality audio in all its glory.
Broadcast-Quality Digital Capture:
The mic allows you to record audio at 16-bit / 48 kHz. Thus, it offers the broadcast standard for media playback. You can find a tri-capsule design when it comes to the audio side. It lets you ensure that the yeti microphone will choose a clear and present sound in whatever mode you select.
Easy to Set Up:
You only have to connect the blue yeti microphone to your computer's USB port taking the help of included USB cable. After that, you should choose it as a device in the recording software. Thus, you become ready to get to work.
However, you should know one thing the blue yeti can run off your device's power. Therefore, you don't require to connect it to a wall. Furthermore, as it features driver-free operation, you will not need to download pesky software to get it up and to run.
Custom Three-Capsule Array:
The blue yeti USB microphone can create a clear, broadcast-quality sound for YouTube videos, Twitch game streaming, podcasting, Zoom meetings, music recording, etc.
Blue VO!CE Software:
The mic allows you to elevate the streamings and recordings using its vocal sound. In addition, it helps to entertain the audience by offering advanced modulation, enhanced effects, and HD audio samples. With the help of voice software, you can experience an array of high-quality vocal filters, FX, and samples.
These are the following FX you can have on your hand:
High-pass filter
Noise reduction filter
Expander/gate
De-esser
Voice EQ
Compression
Limiter
Fits Your Needs:
It enables you to record directly to computers, both mac and windows systems. In addition, there are adapters available separately and enable you to record with Android and iOS devices.
Onboard Audio Controls:
Headphone volume, pattern selection, instant mute, and mic gain are lucrative for the audio recording and streaming process.
Positionable Design:
You can pivot it to the sound source to optimize your sound quality. It is possible for the included adjustable desktop stand. You can track the voice with no-latency monitoring in real-time.
Plug 'n Play:
You can set the mic up within seconds with your desktop stand. Besides, it is possible to connect to a mic directly or boom arm. In addition, you can begin recording and streaming immediately on Mac or PC.
No-Latency Monitoring:
You can ensure that the streams sound great by monitoring the voice in real-time.
Adjustable Mic Gain:
The mic allows you to control its sensitivity capsules to achieve broadcast quality sound.
Complete Your Studio:
Logitech For Creators provides almost all the essential things required to share your story.
Accessorize Your Studio:
Now, you can turn your desktop into a broadcast studio using Compass broadcast boom arm, Radius III shock mount, and Yeti. The professional features, studio sound quality, and sophisticated on-camera looks are beneficial for professional podcasting. Moreover, these are perfect for game streaming and voice-over work.
Start Recording Quickly:
It comes in a convenient design with a no-hassle workflow in mind. You can set up your blue yeti microphone very quickly with the help of a desktop microphone stand. In addition, the mic allows you to record in comfort using its side-address operation. You only have to speak, sing or play into your mic on the same side as the Blue logo for capturing pro-sound.
Recording Made Easy:
It comes with hand-tighten knobs making it secured in a single place and allowing you to begin recording. Besides, you can fold down the mic to carry it easily. In addition, you can mount it on a stand for different recording projects.
Blue Sherpa Software:
It is a free desktop software that allows you to update the USB mics and control settings, including gain and pickup patterns. Even it is possible to control gain, update firmware, monitor volume, headphone volume, and mute.
Stand:
The blue Yeti microphone offers a solid stand. With the help of this stand, you can rotate the mic position easily. But as you should speak it from only some inches away, it is better not to use the stand. Instead, you can take the help of a boom arm or mic stand.
Size & Weight:
You should know that the Yeti microphone is a heavy model. As a result, it may not work with any stand. After that, you should add the weight of a shock mount.
Pros:
Adjustable solid stand
Blue Sherpa Software included
Hand-tighten knobs to keep it secured in a place
No-Latency Monitoring
Begin Recording very fast
5mm Headphone Jack
Ideal for professional podcasting
Blue voice software is available
Adjustable Mic Gain
broadcast-quality audio
Simple to setup
Custom three-capsule array
Optimize sound quality
Support both Mac and Windows operating systems
Cons:
Condenser microphone property.
Conclusion:
Blue Yeti Microphone features many mic modes. In addition, it allows users to use its cardioid setting to reject off-axis noise. Thus, it is possible to reduce room tone even while speaking into the mic directly.
About author