Best Wireless Earbuds to Buy Right Now
Best Wireless Earbuds to Buy Right Now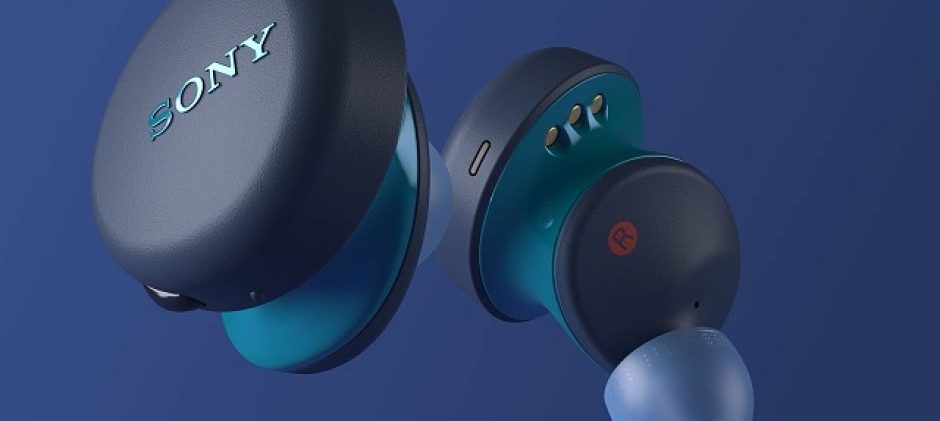 We are using Best wireless earbuds to hear music now, but previously every one used headphones to listen to music. Using headphones, you are still able to hear external noise and disturbance. But using earbuds, you can minimize the outside noise reaching your ear. The earbuds come up with rubber or silicone cushions, which can comfortably fit into your ear canal. Most of the earbuds are cheaper than headphones.
Since the Earbuds perfectly fit into the ear canal, it blocks the external noise and thereby avoid sound leakage. Hence the Earbuds are cheap when compared to headphones and deliver higher sound quality in perfect isolation.
The wireless earbuds and true wireless earbuds are cordless buds, not connecting both earbuds by wire. The wireless earbuds have receivers, and they receive Bluetooth signals transmitted by the Smartphone. Previously the wired earbuds offer better sound quality than the wireless earbuds, but thanks to the technology advancement, now wireless earbuds also provide excellent quality of Sound. The latest Bluetooth wireless earbuds are a little pricy and elegant in style because they come up with the latest technology. In addition, They use AAC or APTx coding for quality audio delivery.
If you prefer comfort, audio quality, noise cancellation, battery duration, then wireless earbuds are the best choice. Please keep in mind no earbuds is perfect in all respect. How ever, depending on your specific need, price, and comfort, we are listing some of the best wireless earbuds for your perusal.
Best Wireless Earbuds from Sony
Sony WF-1000XM3 Wireless Noise-Canceling earbuds
Price: $230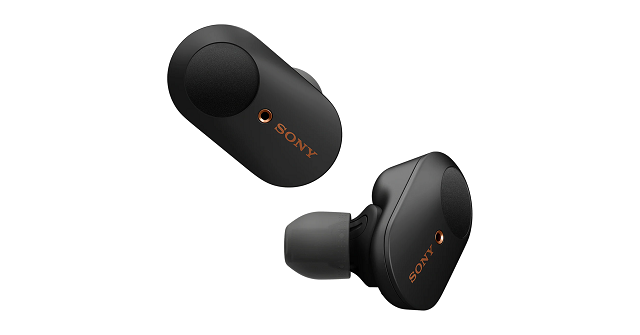 The Sony WF-1000XM3 uses HD Noise-Canceling Processor QN1e. Thereby it offers perfect noise canceling in these truly wireless Earbuds. One full recharge provides 24 hours uninterrupted noise-free listening. It can be extended further up to 32 hours with further successive recharge from the charging case. The Earbuds comes with a clean minimal look; moreover, the durable charging case comes with a high-end finish. Above all, manage your day with your favorite voice assistants Google Assistant, Siri, and Amazon Alexa.
Pros:
Dual Noise Sensor: Uses dual microphone for forwarding feed and backward feed for hearing crystal clear sound.
Digital Sound Enhancement Engine HX: These enhancement engines enhance the digital music files into high-quality, high-resolution audio.
Extraordinary sound quality: The Sony advanced audio technology offers excellent Sound-quality. And WF-1000XM3 noise-canceling earbuds deliver noise-free listening.
Sense Engine Technology: Enhance your music listening experience.
Adaptive Sound control: This smart customizable function automatically detects the situation around you and function accordingly.
360 Reality Audio: Sony 360 Reality Audio uses object-based spatial audio technology deliver individual sounds more exactly
Cons:
Water Resistant: Earbuds not protected from Sweat and sudden splashes
Charging case: Bulky
Sony WF-XB700
Price: 150$
The WF-XB700 earbuds add together truly wireless freedom with a perfect look. In addition, Its Ergonomic design ensures hour after hour of listening comfort. It brings extra BASS to everything you hear. WF-XB700 cheaper than WF-1000XM3.
Pros:
Long-lasting battery duration and quick Recharging: you can hear music for not less than 18 hrs continuously and with fast recharge for 10 min. Offer one hour of playback.
Water Resistant: With an IPX4 rating your earbuds are protected from Sweat and sudden splashes
Stable and Consistent Bluetooth Connectivity: The well-optimized antenna-coupled the Bluetooth 5.0 offers stable and consistent connectivity to both earbuds simultaneously.
Extra Bass: WF-XB700 offers perfect and powerful, low-end Sound.
Compact Charging Case: Charging case protects your earbuds and charging it in one go.
Hands-free calling voice Assistant Compatible: It can be connected to your Google Assistant or Siri to get directions and play music
Built-in Mic
Cons:
Active noise-canceling missing
Best Wireless Earbuds from Jabra
Price: 200$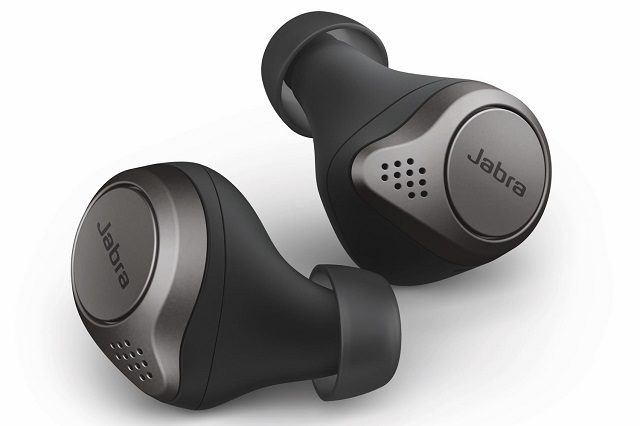 Jabra Elite Active 75t is the perfect waterproof, true wireless earbuds you are looking for! They are of better Sound, waterproof, and long-lasting battery.
Pros:
Waterproof: Jabra Elite Active 75t designed to protect it from Sweat and water. It comes with two years warranty against dust and Sweat.
Battery Duration: It offers 7.5 hrs of continuous music. Uses Bluetooth 5.0 for effective power management.
Jabra Sound+ App: Jabra sound app handles the equalizer to deliver the music to ears as well as voice calls. The Sidetone allows you to provide your voice as you preferred to the other end.
Jabra MySound: MySound is the latest revolutionary technology that helps you to hear the music exactly as it is. You can configure and optimize your earbuds to best suit yourself.
Voice Assistants: Amazon Alexa, Google Assistant, or Siri are at your service, just a button's soft touch.
Cons:
The Elite Active 75t has only supported AAC and not APTx
Jabra Elite Active 65t Wireless Earbuds
Price: 79.99$
Jabra is one of the customer-centered audio company which delivers an excellent listening experience to the music lovers. The Jabra Elite Active 65t Wireless Earbuds best suited for an athletic lifestyle. Therefore, its inbuilt motion sensor tracks your workout while delivering music to your ears.
Pros:
Can make calls and hear music with only one earbud, namely right earbud. Left one cannot work independently.
Sweat Resistant- IP56 Standard
Jabra Sound + app available with Elite Active 65t
Voice commands can be activated
Jabra Elite Active 65t come with app control
Cons:
Sound Quality
Charge Case
Best Wireless Earbuds from Apple
Apple Airpods Pro
Price: 230$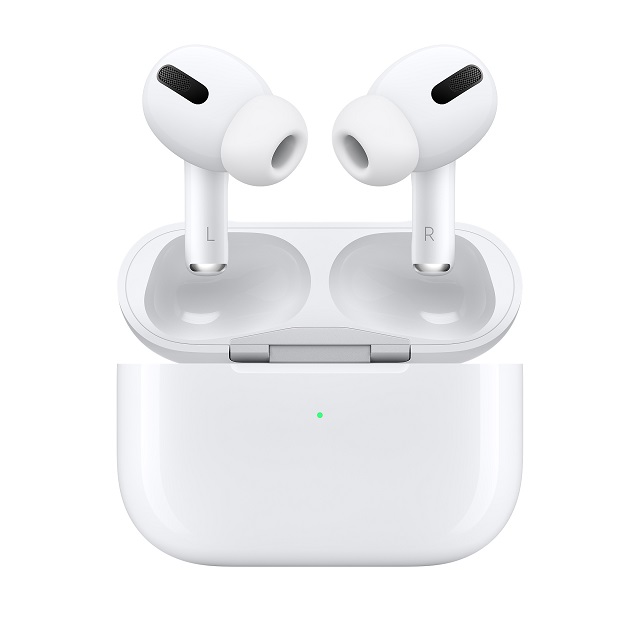 Apple Airpods Pro has active noise cancellation technology for immersive Sound, which cuts out the noise. In addition, You can shift between Active Noise Cancellation and Transparency mode quickly with a press. Above all, the adaptive equalizer offer superior sound quality to tune your listening experience consistently.
Pros:
Audio Technology – offer active noise cancellation, adaptive equalizer, vent system for pressure equalization, a high dynamic amplifier with Apple Driver.
Sensors- It comes with Dual beamforming microphones with dual optical sensors and force detecting sensor. Also, have a motion-detecting accelerometer and speech detecting accelerometer.
Water Resistant: Sweat and water-resistant is available of standard IPX4
Battery: With a single charge can hear music for 4.5 hours. Five minutes in the charging case can support a listening time of one hour or one hour of talking time.
Cons:
Best Wireless Earbuds from Sennheiser:
Sennheiser Momentum True Wireless 2
Price: 300$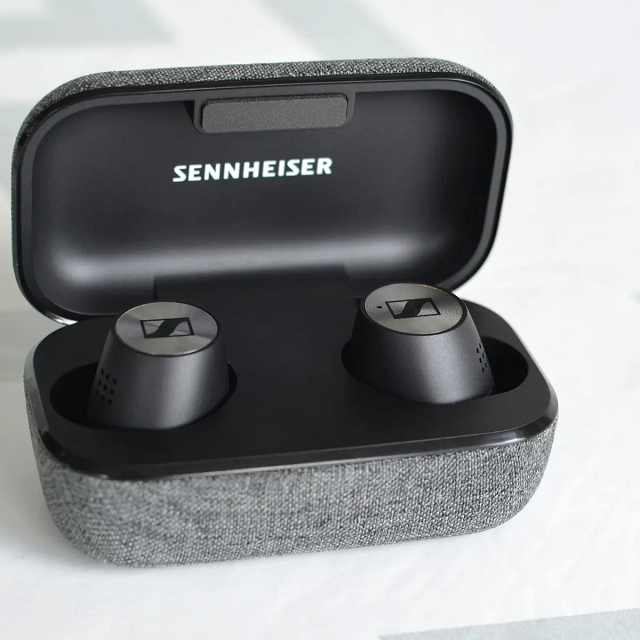 Sennheiser is one of the famous brands in audio technology for more than 75 years. Their Momentum True Wireless 2 earbuds offer innovative listening experience all the time. Momentum True Wireless 2 ergonomically designed to suit for a full day wearing. In addition, they refined the soft-touch controls for a more convenient user experience. Only Sennheiser Momentum True Wireless 2 earbuds re-crafted for the most perceptive listener.
Pros:
Unrivaled stereo sound: The bespoke dynamic drivers offer Momentum True Wireless 2 earbuds users a deep bass, crystal clear music with a detailed treble. Above all, It tailors your music journey with the built-in equalizers.
Active Noise Cancellation Technology: Momentum True Wireless 2 earbuds switch off the external noise and offer excellent passive noise isolation to enjoy your choice's high fidelity music.
Comfortable Listening: You can hear uninterrupted music for 7 hours with one full recharge, and it can be extended further for another 28 hours with the help of a charging case.
Enhanced Ergonomic Design: Momentum True Wireless 2 earbuds offer unbeatable user experience with extraordinary comfort.
Easy customizable Controls: The controls for volume call attending made easy with customizable touchpad technology build into both earbuds.
Voice Assistant Support: Google Assistant or Apple Siri can activate with a simple touch of a button.
Smart Pause Feature: SmartPause automatically stops your music when you remove the earbuds from the ear, moreover it automatically resumes when you put them back.
Cons:
No wireless recharge
No multi pairing or NFC
Low battery Life
Best Wireless Earbuds from Beats
Beats PowerBeats Pro True Wireless Bluetooth Earbuds
Price: 250$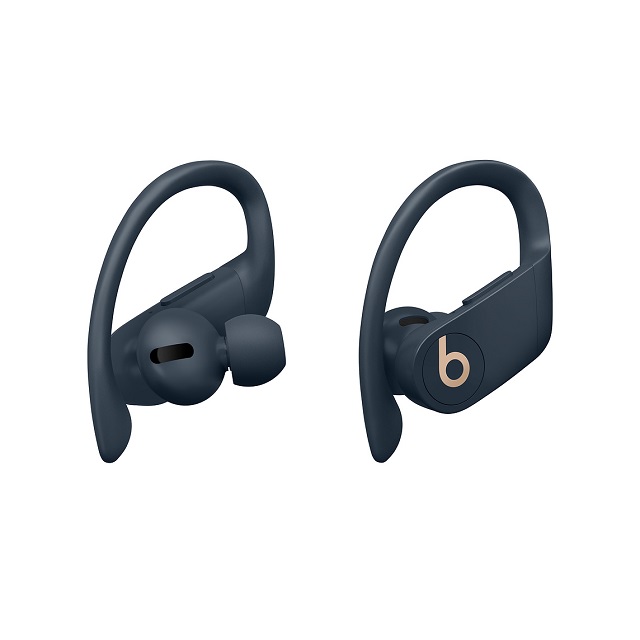 Beats, the Apple-owned company, offers PowerBeats Pro a perfect True Wireless Bluetooth Earbuds with vibrant and punchy music, sweat proof, with good battery life as a sports companion. In addition, PowerBeats Pro comes with Apple H1 Chip.
Pros:
Powerful Sound for Power Workouts: PowerBeats pro motivate the athlete within you with music. Above all, it delivers influential and balanced Sound with dynamic noise isolation technology. Beats assure you the best of music.
Sweat Proof: The Powerbeats Pro earbuds are Sweat and water-resistant.
Battery Life: Powerbeats Pro has battery support for 9 hours with the charging case. With the help of a Charging case, you can enjoy music continuously for 24 hours without an interval. It has a quick recharge feature, thanks to the Apple H1 chip.
Voice Assitant: You can call your voice assistant Siri with the help of inbuilt smart sensors.
Cons:
Bulk charging case
Very Limited noise isolation
Best Wireless Earbuds from Samsung
Samsung Galaxy Buds+ Plus
Price: 150$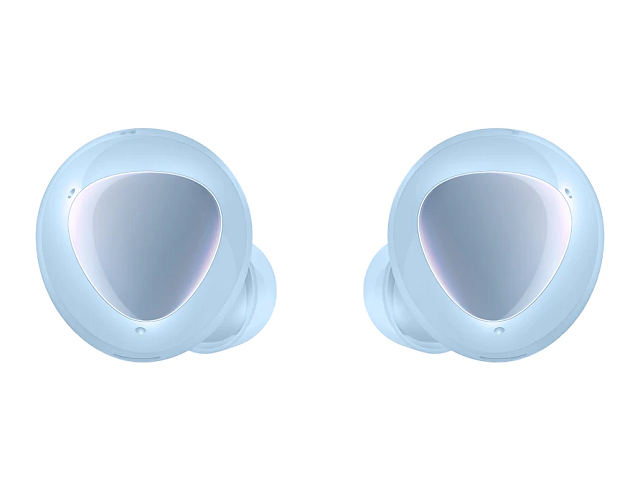 The Samsung Galaxy Buds Plus, lightweight Earbuds, change the way of experience music. Their 2- way speaker delivers music with rich treble, and the adaptive three mic system helps you to attend your crystal clear calls.
Pros:
Samsung Galaxy Buds Plus delivers studio-quality music but outside the studio. The two-way dynamic speaker systems boost music delivery with powerful bass and crisp high notes.
More Mics for less noise: The adaptive microphone system filters the distracting noise. The inner microphone block out the surrounding Sound and the two external microphones interact with your call.
Battery Power: Enjoy your music without worrying about the battery power. Samsung Galaxy Buds Plus delivers 11 hours of uninterrupted listening to your favorite music.
Wireless Buds with Wireless Charging: Qi-compatible wireless charger replenish your battery and share power directly from any Galaxy Phone.
Cons:
Auto resume function is missing
APTx compressing technology is missing
Best Wireless Earbuds from Google
Google Pixel Buds
Price: 180$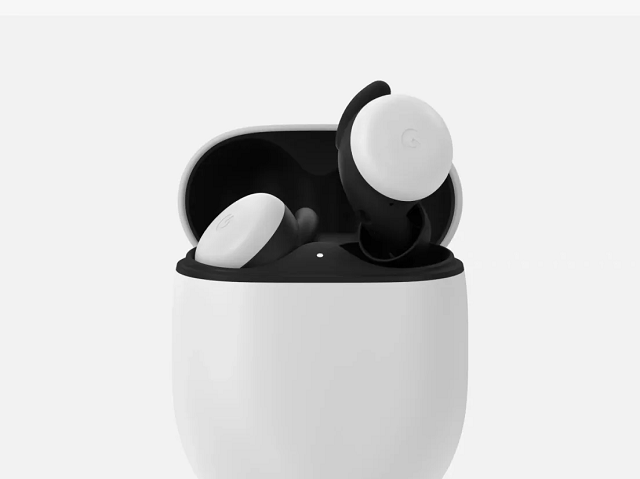 Google Pixel Buds are truly wireless earbuds. They are comfortable and easily customizable. Pixel Buds delivers brilliant Sound. The in-built beamforming mics with accelerometer technology deliver crystal clear voice during your calls. Google Assistant helps you in real-time translation. Google Pixel Buds provides 5 hours of continuous music.
Pros:
Adaptive Sound: Beamforming mics and voice accelerometer adjust the volume according to the environment.
Google Assistant: Google Pixel Buds offer real-time translation right into your ears.
Speed Charge: 10 minutes of recharge delivers 2 hours of continuous music
Sweat and Water-resistant: Enables yourself to manage with the harshest weather. Thanks to the IPX4 certification.
Bluetooth 5.0+: Long-range Bluetooth connectivity easily pairs your Pixel Buds with any Android or iOS device.
Cons:
Price is comparatively high
Uses only AAC audio coding for digital audio compression
Best Wireless Earbuds of Other Brands:
Liberty 2 Pro
Price: 149$
Liberty 2 Pro by Anker Soundcore is the world's first earbuds which used the Astria Coaxial Acoustic Architecture to deliver music at the stadium scale. Astria Architecture eliminates the interference and gives the most expansive music to your ears via truly wireless earbuds.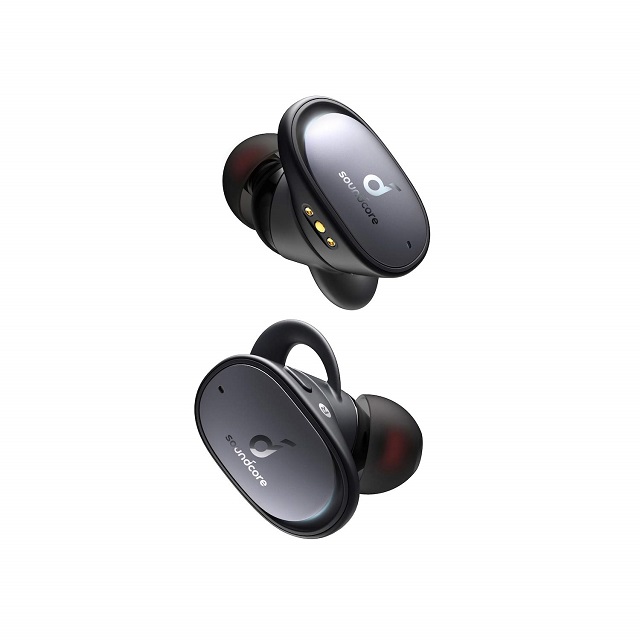 Pros:
In-Ear Studio Performance: Astria Coaxial Acoustic Architecture delivers thrilling musical experiences to the earbuds at the same scale it produced. In other words, music delivered at the stadium-scale with immaculate depth and nuance.
HearID Custom Sound: The HearID tests and delivers you a sound profile exclusively for your ears. Above all, Liberty 2 Pro ensures you get an outstanding listening experience.
SoundCore App: The app of Liberty 2 Pro helps you take the complete control of EQ so that you can optimize and personalize your listening.
Battery Power:You can enjoy 8 hours of continuous hearing of music from a single recharge. Further, four recharges can be delivered via the charging case.
CVC technology for Flawless Calls: CVC noise-canceling technology combined with four microphones, delivers crystal-clear calls.
Cons:
Bass is little heavy
Need to choose between both Volume control and Voice Assistant, not both.
Libratone Track Air Plus
Price: 186$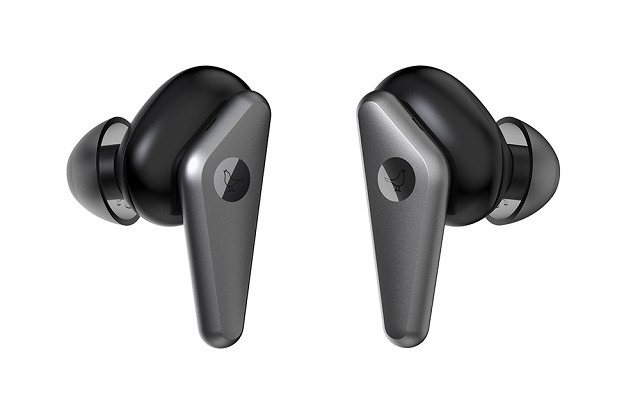 Track Air+ designed by Libratone, true wireless noise-canceling earbuds, real and vibrant music to your ears directly. Above all, it innovatively delivers music thanks to Danish Design. In addition, it comes with Ultra-lightweight earbuds and Sweat and splash-proof design.
Pros:
True Wireless: The earbuds automatically stop music when you remove the earbuds from your ears.
Smart noise canceling: TRACK Air+ automatically adapts to your surroundings to do the right things for you.
Battery time: Delivers 6 hours of continuous music with one full recharge.
Use one or two earbuds: The choice of using the earbuds is yours. However, the first earbuds taken out of the charging box will recognize as the master earbud.
Cons:
MW07 Plus Best Wireless Earbuds
Price: 300$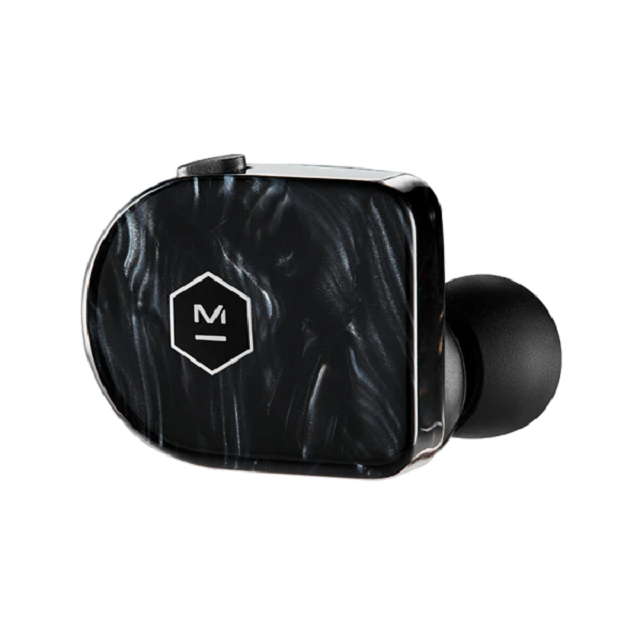 MW07 PLUS True Wireless Earbuds are the second generation earbuds of original MW07. Above all, the earbuds crafted with acetate bodies. In addition, it uses feed-forward Active Noise-Cancelling and Ambient Listening Mode for the perfect true wireless listening experience.
Pros:
Earphone Charge Time: 5 hours playtime with 15 min. charge. A full recharge is done within 40 min.
True wireless earbuds
Beryllium Drivers
Bluetooth 5.0 With aptX and SBC
Water Proof: IPX5 water resistance
Cons:
We hope we have listed above very high-quality Best Wireless Earbuds for your ultimate sound experience. Please go through this post to get some idea about the best wireless earbuds available in the market and then make your purchase with little more knowledge you received from this post.
About author