Amazon Scout: An Autonomous Delivery Robot
Amazon Scout: An Autonomous Delivery Robot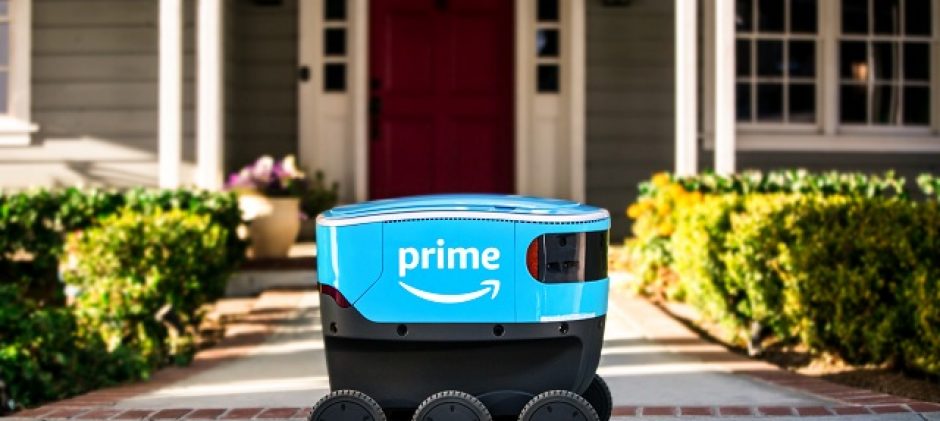 Amazon has started making deliveries via its latest autonomous delivery robot, Amazon Scout. It is an electric robot on wheels and Amazon has entered into the robotic fray with the Amazon Scout. It is following in the footsteps of firms like Domino's Pizza and PepsiCo.
The Amazon Scout looks almost similar to the device from Starship Technologies, which is an Estonian startup running autonomous delivery robots.
In the company blog post, Amazon announced that they were testing a new delivery robot in a Snohomish County neighborhood in Washington, north of Seattle. It is a fully electric delivery system,
known as Amazon Scout.
What do we know about Amazon Scout?
It is a bright blue autonomous delivery robot about the size of a cooler that moves on six wheels. It moves at a typical walking pace along sidewalks and there is no fear of the Amazon Scout running over anyone. It was designed and developed in a lab at Seattle. The Scout is powered by an electric battery and currently there are six devices that are operational. The robotic device seems to have a door on the top for the user to lift open and take out their package from within.
It is not clear how the Amazon Scout verifies the identity of the user. Based on other autonomous delivery robots like the Postmates' food delivery robot, the user will need to enter a code on the
touchscreen of the device to get their package.
Currently, the Amazon Scout robots are being tried in the Snohomish County neighborhood. The packages are delivered during the day from Monday through Friday. Initially, the robots will be accompanied by human overseers to ensure their proper navigation around pedestrians and pets and prompt delivery.
Amazon is carrying out various trials in cities worldwide and mostly in enclosed areas like colleges and office complexes. They are using cheap sensors and taking strides in machine operations which make
navigation for these delivery robots much simpler and easier to handle. This ensures that in case there are any hitches, then the risk is small.
The Amazon Scout trial shows that Amazon is looking to explore other options for improving their delivery capabilities.
Amazon is looking at decreasing their dependence on carriers like UPS, FedEx and USPS. They are planning on ordering thousands of delivery vans and hire part time delivery drivers to make their
deliveries.
Amazon also tried their hand at delivering packages by drones, but faced regulatory delays.
They are adopting robotics into its supply chain and are investing in robotic technology for making deliveries.  As of now, Amazon has limited their use of the Scout to a single neighborhood.
According to Sean Scott, vice president of Amazon Scout, the company will use these trials to advance their deliveries through robots and make it easier for customer deliveries.
Besides the Amazon Scout, the company is said to be developing delivery drones for the last-mile portion of the delivery. Robots will also be used in their warehouses to carry out other duties.
About author