Gadget Reviewed: Asus ZenPad Z8s Another Great Tablet
Gadget Reviewed: Asus ZenPad Z8s Another Great Tablet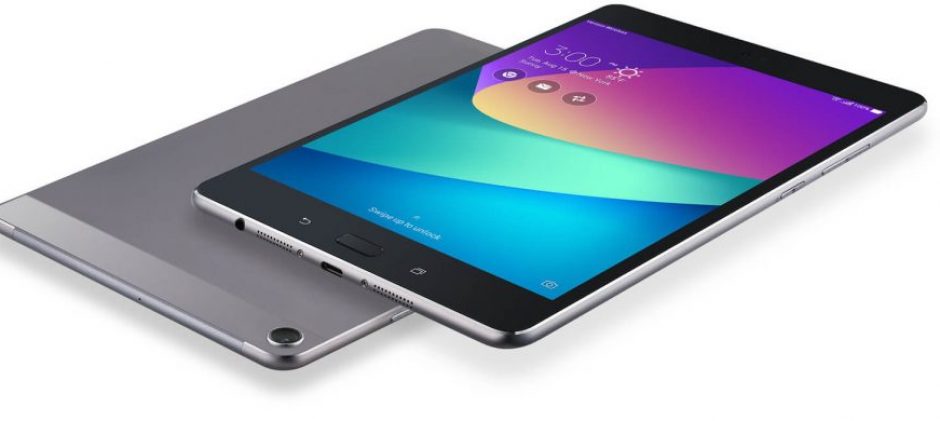 Asus bring the performance beast with its latest tablet Asus ZenPad Z8s
It has been really hard for the Android tablets to match popularity of the iPads in terms of design and performance. Asus is trying to bury the gap by bringing an iPad inspired design with performance enhanced specification in Asus ZenPad Z8s. As the name suggests this tablet comes with a size of just 8 inch screen rather than 10 inch which is quite common among the tablets. Android tablet market was at its peak in the gone era of Honeycomb and ICS when the entire manufacturers were trying to woo the consumers with competitive offering and this 'tablet bubble' dies by the reign of KitKat. But this setback has not left a number of manufacturers like HTC to launch some exciting tablet every now and then.
Asus ZenPad Z8s Impressive design with immerse display
Asus ZenPad Z8s comes in a sturdy aluminum back panel with plastic bands right at the top to allow better wireless reception. In a push to give a premium feel Asus has left no corner and it has metal finish both on the sides and buttons as well. It boasts the USB type-C port but it doesn't support the quick charging which might be a bummer for a number of users.

Consuming entertainment will be an awesome experience for as the speakers are present on the either of the speakers offering crystal clear audio to the users. His tablet does come with a hybrid sim card slot which gives the capability to expand the storage from the available 16GB. We live in the age of vanishing headphone jack but thankfully Asus ZenPad Z8s comes with the old school headphone jack.
The biggest highlight for this Asus ZenPad Z8s tablet is its crisp and clear 2048×1539 IPS LCD display and it possess a aspect ratio of 4:3. This device doesn't boast of the new age AMOLED display rather it puts forward the best display in the LCD category and it doesn't disappoint at all.
Asus ZenPad Z8s Performance is awesome for daily to heavy usage
Asus ZenPad Z8s is powered by the Snapdragon 652 couple with 3GB of RAM which makes it run like charm.  Snapdragon 6 series of microprocessor are known for offering great battery life on the devices and so is true in the case of this tablet. This tablet is simply smooth and lag free when it comes to heavy gaming, browsing, multi-tasking, watching movies, listening to music, taking snaps and much more.  It also comes with a massive 4680 mAh battery which offers a fantastic battery life with more than 7 hours of screen time. This Asus ZenPad Z8s tablet does suffer from the unwanted battery drain when using LTE over Wi-Fi connection but signal reception on it was awesome.
Asus ZenPad Z8s comes with Android 7.0 and this iteration of Android simply makes using the tablets more fun and exciting than ever before. Asus has laced it very own ZenUI over this Android which offers some quirky features and enhancement but users can turn off the modification made by the Asus by going to the Settings. Asus ZenPad Z8s is simply a powerhouse tablet with good looks, premium build and fantastic battery life.
About author