Samsung Galaxy Watch 3 Review
Samsung Galaxy Watch 3 Review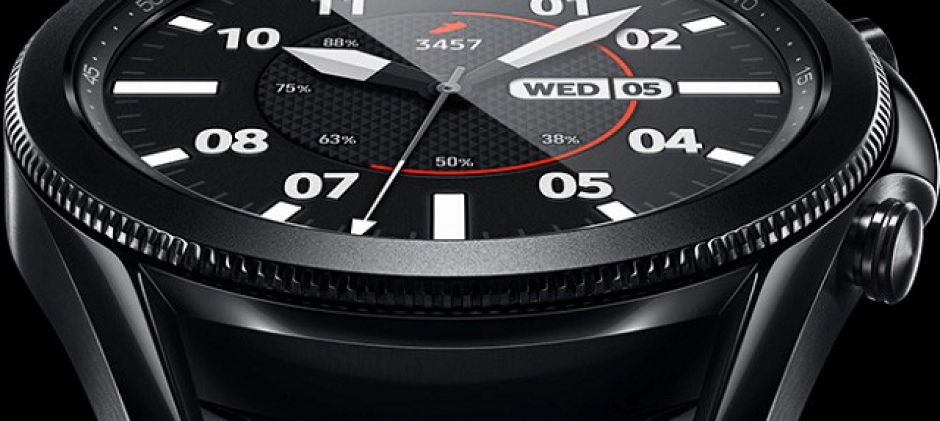 Samsung Galaxy Watch 3 is the only Smartwatch that using precision rotating bezel for app navigation. It is available in premium Mystic Black, Mystic Silver and Mystic Bronze shade.
Galaxy Watch 3 is the latest smart and fitness watch add by Samsung. It is a higher-end model priced as much as Apple Watch Series 5.
Know More about Samsung Galaxy Watch 3
The Samsung Galaxy watch 3 is a joy to show off and use, with a lovely bezel controller that perfectly synchronous with the software. It functions as a perfect fitness tracker. Its advance app support proves Galaxy Watch 3 is a high-end smartwatch.
It gives tough completion to Apple Watch, Fitbit or Huawei watches. Though its battery is not long-lasting, it is still better than any other wear OS watches available in the market. Galaxy watch 3 is thinner and lighter than the previous versions.
It doesn't come out with its USB wall adapter. Galaxy watch 3 comes in two versions. The larger one comes with 45mm bezel, and the other one with 41mm bezel. Galaxy watches 3 are slimmer and more compact.
The bezel borders trimmed and trimmed to match with the style. Samsung Galaxy Watch 3 comes with leather strap and silicone one to best suit your regular wear or for the workout. It has a fantastic display, and you can view the dial without any hurdle, even in the direct sunlight.
Galxay Watch 3  Usability
The Samsung Galaxy Watch 3 comes with 1.4- inch 360×360 OLED screen. It comes with good contrast with clarity. The Galaxy Watch 3 display will automatically turn off after 5 seconds of inactivity. You can limit the screen timeout option to save battery. If you want to keep the display permanently on you can set the "always-on" mode.
Galaxy watches 3 come with reasonably small 370mAh battery, which lasts for 56 hours. But in real use battery exhaust very quickly. If you are using GPS more, then your battery will not last long. The watch offers some battery saving options like turning off unnecessary features on your own. You can be compatible with Qi wireless charger, or you can use get the quick boost the power share feature of Samsung Galaxy phones.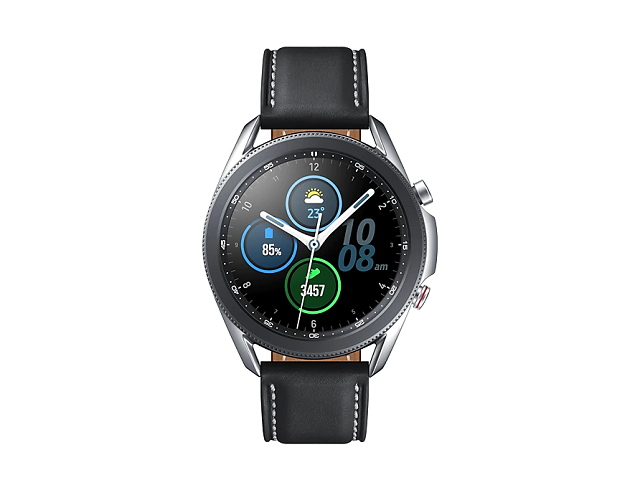 Samsung Galaxy Watch 3 is the only Smartwatch that using precision rotating bezel for app navigation. It is available in premium Mystic Black, Mystic Silver and Mystic Bronze shade. You can make a difference, a large number of faces, and you can make your one combination with over 40 complications, to easily access your most preferred apps.
Samsung Galaxy Watch 3 uses infrared rays and LED red rays to monitor your SpO2 levels, else the quantity of oxygen present in the bloodstream of the wearer.
Its fall detection technology automatically detects the hard falls with its sophisticated accelerometer, and it will automatically send SOS to your emergency contacts with your location details.
Is Samsung Galaxy Watch 3, a good fitness watch?
Galaxy Watch 3 is the best exercise tracker. It can track your running and hiking.
Galaxy Watch 3 Sleep management functions, monitors and records your REM cycles, deep sleep and sleep score to get better night sleep.
It tremendously helps your home work out. Its 120 home workout programs help you to get your body moving on time. It displays your heartbeat rate in real-time. Galaxy Watch 3 has advanced algorithm to analyze your running and provide tips to improve every stride. Besides, you can measure VO2 values to keep up your periodic performance right from your Smartphone.
Can you text on the Galaxy Watch 3?
Its Auto Chat History feature helps you to keep your conversation with your soul mate keeps going. Galaxy Watch 3 also features the images without any extra effort to drive your conversation smoothly. You can use Bitmoji stickers to make your chat more fun. In addition, You can personalize your Bitmoji using Bitmoji app while using your message app. Besides, You can text on your Galaxy Watch 3. It has voice, writing and keyboard features enabled for effective communication.
You can easily switch songs from your Galaxy Watch 3 with the help of Spotify app and Galaxy wearable apps.
With the LTE models, you call, stream your music, and check your workout without having your Smartphone in hand. Thanks to Samsung Galaxy Watch 3. With your Samsung Cloud account, you can connect Galaxy Watch 3 to your compatible Samsung Galaxy devices, including Galaxy buds.
Which is better Samsung Galaxy Watch 3 or Gear S3?
In terms of the technology employed and the price, Samsung Galaxy Watch 3 is better than the Gear S3. Galaxy Watch comes in two sizes whereas Gear S3 comes in only one size, namely 46 mm.
Is the Samsung Galaxy Watch 3 worth buying? 
Samsung Galaxy Watch 3 is an excellent looking smart wearableAtari Introduces Speakerhat, Hat With Speakers with decent battery life with a bright OLED display with more features and updates. It is worth the money spent.
Features:
Shape: Round
Size: 41mm and 45mm
Finish: Stainless Finish and Titanium Finish
Display: 1.2 inches and 1.4 inches. With Super AMOLED display
Resolution: 360×360 pixels
GPS: In-Built GPS
Automatic Workout Detection: Up to 7 activities
Altimeter: Inbuilt
Water Resistant: Up to 50m
Voice Assistant: Bixby
Music: Onboard, Playback and Streaming
Mobile Payments: Samsung Pay
Emergency Features: Fall Detection
Compatibility: Compatible with Android and iOS
Watch OS: Tizen OS 5.5
Storage: 8GB internal memories, with 2GB RAM
Charging: Qi Wireless charging dock and travel adapter
Price: 400$ and 450$
About author