Sennheiser Momentum True Wireless 3 – Gadget Reviewed
Sennheiser Momentum True Wireless 3 – Gadget Reviewed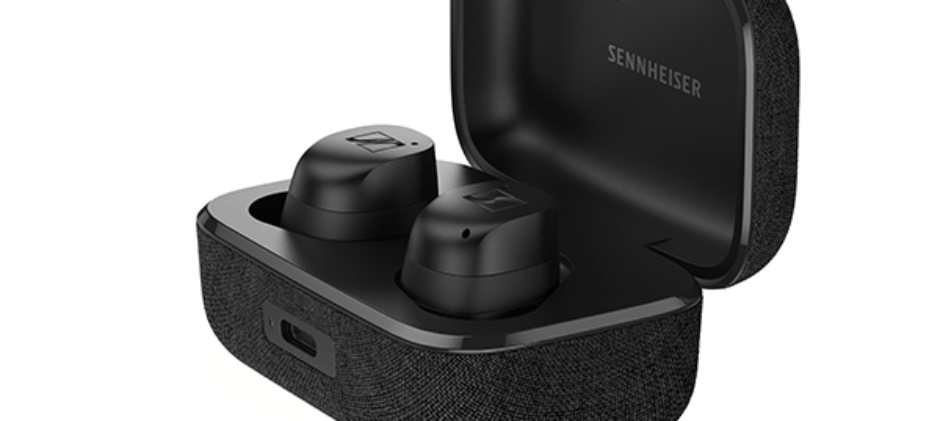 The Sennheiser Momentum True Wireless 3 is now available in India. It was released globally in April, priced at £219.99 ($249.95/A$399.5). This earbud appears in Black, White, and Graphite. However, the white variant model is still not available in India, and you can expect it to get at a later date. If you are willing to buy the earbud, go to the company's official website, Amazon India, and other electronics stores.
You will get detailed & well-balanced mid-tones and high notes. Besides, the vocals are also clear. But these need some energy when it comes to some electronic tracks. However, the company has promised to provide a completely sound personalization setting. This new feature will go beyond the simple equalizer adjustments in a future update.
Features of Sennheiser Momentum True Wireless 3:
Excellent sound quality:
The earbud lets you enjoy superior high-fidelity sound using its bass via TrueResponse technology. Besides, you will hear high-resolution audio. In this case, its aptX™ Adaptive codec offers a good listening experience to the users. It offers lower latency and better audio quality. Moreover, it allows you to personalize the sound with a choice of presets.
In addition, it comes with an equalizer feature tailoring the sound experience to your taste. Its TrueResponse Transducer comes with 7mm dynamic drivers for minimal distortion. The company has consistently provided decent leaps in sound quality from one generation to the next, and this unique feature makes the Sennheiser Momentum True Wireless 3 stand out from others in the market.
Seamless and uninterrupted experience:
The Sennheiser Momentum True Wireless 3 comes with an Adaptive Noise Cancellation technology. Thus, the next-generation model can automatically manage the noise-canceling level if the noise level changes. Besides, the transparency mode helps to keep in touch with the surroundings, and in addition, it helps to bring the whole world into a touch.
Voice pick-up technology:
The earbuds allow you to talk on your mobile with the help of a crystal-clear voice. In addition, every earbud has three advanced noise-canceling microphones. Therefore, it can make sure that people hear you only, not the surroundings. The Voice assistant access allows you to control your voice using the top-quality voice pick-up.
Comfortable feeling:
The earbuds come in an ergonomic and compact design. Besides, it has ear adapters and optional silicon fins. These come in different sizes to provide a good fit and unique wearing comfort.
It can offer you the ultimate fit and doesn't depend on the weather. You can get out of your home and do exercises. In addition, it helps to keep pace with life under any circumstance.
Battery Life:
The Sennheiser Momentum True Wireless 3 offers 7 hours of battery life. Besides, it provides 28 hours of overall playtime while using the case. Use the QI wireless charging support if you are willing to recharge the case. When you give a fast 10-minute charge, it will offer 1hr music playtime. However, the product needs ninety minutes only for complete charging. The weight of the charging case is 66g.
Sustainability:
The case maintains a minimum of 80% of its original capacity after four years of regular use. Users can listen to it for two hours a day. However, you can't replace the batteries, making them disposable. You can get spare tips, earbuds, and cases if necessary. But, these do not contain any recycled material.
IPX4 (Splash Resistance):
The Sennheiser Momentum True Wireless 3 is IPX4 splash resistant. As a result, it helps to keep pace with your life while traveling, commuting, or exercising.
Customize Listening:
The Active Noise Cancelling and Transparent Hearing allow you to control the external sounds. Besides, you can tailor the sound experience using an intuitive equalizer feature. In addition, it is possible to customize the touch controls to manage the music, voice assistants, etc.
Sennheiser Momentum True Wireless 3 Availability:
You can use the Sennheiser Smart Control free app. Besides, it can support most iOS and Android systems. You will get the app in eight languages, including German, English, French, Spanish, Russian, Korean, Japanese, and Mandarin.
It is compatible with Android 8.0 and its up versions. Besides, the app is available on Google Play Android, Google Play, and the Google Play logo. In addition, it supports iOS Version 13.0 and up. If you want to download it on iOS models, you must visit the App Store. The trademarks of Apple Inc. are Apple, the Apple logo, and iPhone. App Store is a service mark of it. Apple Inc. is registered in the U.S. and other countries and regions.
Sennheiser Momentum True Wireless 3 Accessories:
The package includes:-
Pair of earbuds
Ear adapter sets (XS/S/M/L)
Ear fin sets (S/M/L)
Charging case & USB-C cable
Quick guide & safety guide
This model is the third version of the Momentum True Wireless series. Besides, it has a few similarities with its predecessors, the Momentum True Wireless 2.
In addition, these earbuds can handle light rain. As per information from the company, these can offer up to seven hours of uninterrupted playback per charge. If the case is there, it can offer an extra backup of up to 21 hours. Moreover, it has a USB Type-C port for wired charging.
The active noise canceling feature helps to reduce fan noise, most rumbles, and road noise. But these earbuds have issued a little bit with speech and higher tones. For example, it can face issues while tapping fingers on the keyboard.
This model supports Bluetooth 5.2 with SBC and AAC audio formats. Besides, these earbuds allow users to use them independently of each other, which is lucrative for calls.
You can use a Bluetooth connection to use the model with mobiles, tablets, and computers. But these can connect one device at a time. The company gives an update that these devices would support two devices simultaneously in the future.
The bottom line:
The Sennheiser Momentum True Wireless 3 comes with a Sound Personalisation feature. Besides, it can generate a custom profile for users. The Smart Control App helps to offer audio presets, whereas you can get a fine-tune the audio output with an equalizer. Moreover, these support AAC, SBC, and aptX Adaptive codecs for low-latency audio. You can get a clear calling experience from each earbud.
About author