Sony WH-1000XM5 — Gadget Reviewed
Sony WH-1000XM5 — Gadget Reviewed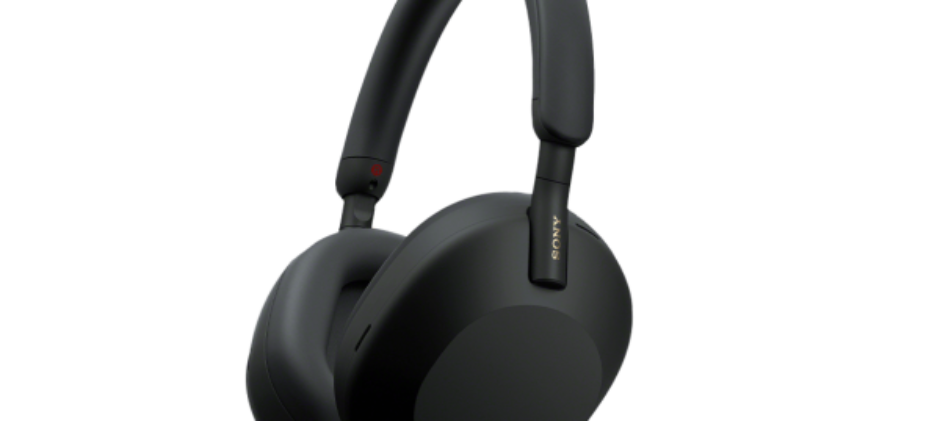 Recently, Sony has released a WH-1000XM5 model, the successor of the WH-1000XM4 headphone. This new wireless headphone comes with some new improvements to wireless noise-canceling headphones. The new model features some changes and improvements and a higher price tag.
The headphone comes at a $399 price, $50 more than the earlier version. It is available in white, silver and black colors. Besides, you can get it available online at Amazon and other electronics retailers from May 20. In addition, it comes in a new design with more cylindrical yokes.
A thinner headband comes in a stepless sliding design and silent joints. It has new ear cups allowing you to rotate sideways. But it doesn't allow you to fold inwards like the previous model. You can get here a larger carry case. Check out this gadget reviewed post to learn about it.
About Sony WH-1000XM5 Headphones:
It includes a new 8-microphone system with two QN1 audio processors. According to a few users, it can offer improved noise-canceling performance over its predecessor, mainly when it comes to the mid and high frequencies.
Drivers:
The headphone comes with new drivers also. Compared to the 40mm drivers, the 30mm drivers are smaller than the earlier generation models. However, according to the company, it features a better high-frequency response with more natural sound quality. These headphones are compatible with the same SBC, AAC, and LDAC Bluetooth codecs.
It comes with other features, including:-
Gesture control
Bluetooth 5.2 connectivity with multipoint connection,
Ambient noise mode
Google Fast Pair and Windows Swift Pair support
Wear detection for play/pause, and
Google Assistant or Alexa support.
You can get 30 hours of audio playback battery life with ANC on. Besides, you will get 40 hours of battery life while it is off. It can charge more than a USB-C connector.
Price
When you see a few price rise across the industry, the Sony WH-1000XM5 headphone is available at £380 / $399 / AU$649. However, the earlier version is available for £350 / $350 / AU$550.
Design & Specifications of Sony WH-1000XM5:
The new Sony WH-1000XM5 Headphone comes with a new "noiseless design" feature making it a slimmer, more seamless pair of headphones. It comes in smooth sweeping lines and less aggressive edges.
Several joints and hinges are available, enabling the XM4's earcups to be folded away. The new model allows users to fold it flat as the Bose Noise Cancelling Headphones 700 model.
The Sony WH-1000XM5 headphone offers a supplied carry case taking up valuable sources. You will get a slightly different feeling using the model. For instance, you feel it a bit lighter, although, only four grams difference between them.
Although the previous version was a little better, it comes with a good to touch plastics. These consist of Acrylonitrile Butadiene Styrene (ABS) material made by taking a few car parts made in the US and Japan. It has used mica to recycle and refine to get the final design. This material was used first on the company's innovative LinkBuds wireless earbuds.
The headband section comes with ABS sliders enabling you to manage the fit. However, the company may try to trim off a little of the edges to smooth out their profile. After buying, you can get a section of memory foam available in the middle, allowing you to feel comfortable and with great support. It uses a new synthetic layer to cover the band covering the memory-foam earpads also.
The gadget can offer the correct amount of clamping force. Besides, it is very soft to the touch, and you can see a major component change under the hood. In addition, the gadget uses 30mm carbon fiber rather than a 40mm driver. This 30mm carbon fiber weighs light and is rigid extremely.
Noise-canceling:
Last few years, the company has amazed its users by offering its noise-canceling technology. They claim that it is the best in the business. As previous modes focus on low-frequency noise, this new technology model has tried something unique like improving noise cancellation.
The Integrated Processor V1 is useful in this case. It was available first on its WF-1000XM4 wireless earbuds. Besides, the headphone has increased the number of microphones to eight. It is said that headphone technology helps identify the noise.
In earlier generations, you may need to use the company's NC Optimiser before changing locations to get the best noise-canceling possible. However, you can optimize the noise-canceling using the model while moving around. the company's Headphones app and the Adaptive Sound Control feature are helpful in this case. If possible, hit the corresponding button on the edge of the left earcup and flick between noise-canceling and the headphones' Ambient mode.
Although these can impress the noise-canceling front, they are not as consistent as the previous generation while dealing with variable sounds like general traffic noise. This model features a DSEE Extreme engine that helps upscale compressed music to near hi-res quality.
LDAC technology:
In addition, it supports the company's LDAC technology. With the help of this technology, it becomes possible to stream high-quality audio from supported devices at bitrates higher than conventional Bluetooth. But the new version doesn't come with any aptX or aptX HD support.
Quick Attention:
The Quick Attention feature helps to decrease the volume and have a conversation by covering the right earcup. If you are 'Speak to Chat,' the headphone can identify while you begin talking, pause playback and engage the ambient sound mode.
Detect automatically:
Besides, when you take off the headphones, it can detect and then pause the running music or video. After that, you have to reboot it when you put them back on. The new headphone has a 'Wearing Detection' feature also.
Proximity sensor:
There exists a proximity sensor in the left earcup hidden out of sight. These nee updates help to decrease the chances of playback starting accidentally.
Pair Two Devices Simultaneously:
What makes the headphone unique is that it allows you to pair two devices simultaneously. Whether you are heading audio from a laptop, but want to connect it to your smartphone not to miss any calls, then it is a good choice for you. It can offer a seamless experience as soon as you enable the feature in the Headphones app.
But it is not possible to use the feature if you use LDAC at the time. This technology doesn't allow you to stream music wirelessly at the same time if you use it.
Apart from the noise-canceling feature, the new device comes with an improved call quality of its WH-1000 range over the years. It uses Precise Voice Pickup technology with four beamforming mics and AI-powered noise-reduction. In addition, the wind-noise reduction makes the call sound clear. These features ensure that your voice will come through the device clear and without distortion.
Battery life:
It has a Battery life of 30 hours with Bluetooth. If you switch off the latter, these can squeeze out 40 hours. Besides, charging it for ten minutes will provide you with five hours of battery life. In addition, there is a quicker USB PD charger that can increase battery life to three hours in three minutes. But it is not available with the gadget.
Sound:
These newly updated headphones include almost everything essential for you, even musical sound. It can provide a more open presentation and greater clarity. In addition, the headphone displays a newfound precision and makes the XM4s sound a little thick in the lower mids and bass. These help to differentiate between notes and can expose more details.
Its extra sense of clarity helps to extract more information while moving higher up the frequency range. Besides, it can dispatch notes with unerring precision.
Other things that make the Sony WH-1000XM5 unique from others:
The company moves to the quieter moments from the frantic, frenzied action with a delicate touch. The models track and dissect the timpani roll in the middle of the track.
Although Billie Eilish's Bad Guy doesn't have the challenging tracks to be handled for the Sony WH-1000XM5, it still enables them to flex their muscles. The headphone keeps edges clean and pristine, due to which their rise & fall become dynamic. When it comes to the intimate performance of Green Day's Good Riddance, the product delivers an ideal performance in capturing the crispness and precision of Billie Joe Armstrong's vocal and guitar play.
Pros of Sony WH-1000XM5:
Sensational sonic clarity
Precise
Easy to use
Cons:
Unable to fold away entirely
The EndNote:
It is a little bit hard for manufacturers to consistently maintain the sound quality of a product from generation to generation. However, the company has maintained the sound performance of the Sony WH-1000XM5 wireless headphones also.
You may find it a little less premium than before. But what makes it unique and different from other generations is its bug Juno in sound quality. Whether you are searching for a new pair of wireless noise-canceling headphones, you must use the model. Now, you know a lot of details regarding the headphone from our Sony WH-1000XM5 review.
About author