Sennheiser CX Plus – Gadget Reviewed
Sennheiser CX Plus – Gadget Reviewed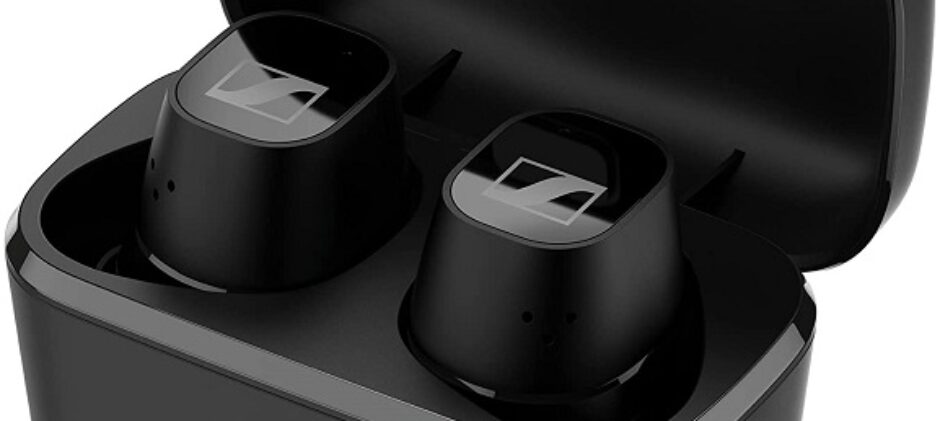 Sennheiser CX Plus is one of the best earbuds with top quality that can make your listening experience awesome. Its exceptional Active Noise Cancellation makes it the best, blocking the surroundings out and making it Transparent. You can hear music with the earbuds at any time. It comes in superb ergonomic design and intuitive controls providing ultimate comfort and enabling you to use it easily. The earbud can last up to 24 hours and allows you to enjoy the crystal-clear sound and deep bass for customizing. Every feature can offer an excellent sound experience throughout the day.
Sennheiser CX Plus Description:
The device comes in a white and black finish. Besides, it can fill up your ears and fit easily without using ear fins. While wearing them, you can feel the bigger, but they become comfortable. These come with shapes like squarish ovals and are contoured to stay in place. You may not feel comfortable, but it can make a tighter seal. As a result, you will get a much better bass response and a more secure fit. These are the features why you must want to use them.
You can use the Sennheiser CX Plus earbuds while running, and these will not fall out of your ears for sure, even during any workout or running. It includes features like active noise cancellation (ANC), transparency mode, etc. Besides, the model consists of audiophile-grade Sennheiser technology. It can provide features like deep bass, natural mids, clear & detailed treble, custom EQ for fine-tuning, etc.
The earbuds come with a charging case with a relatively compact design like Airpads Pro. However, you can carry it inside your pocket while walking, traveling, etc. While hearing music, it can ensure that you will listen to every word clearly, and you will never get overwhelming sounds. The model has EQ settings offering extra options to improve the sound while listening to movies and podcasts. Its Microphone is ideal for making calls.
Features of Sennheiser CX Plus:
Get the perfect sound of Sennheiser CX Plus:
First-class sound: Its bespoke TrueResponse transducer allows you to enjoy different songs at home, at work, or while traveling. You can experience a perfect sound using the model.
Block noise: The Active Noise Cancellation feature allows you to immerse yourself in the clarity. Besides, it offers song details and calls without distractions.
Stay aware: The Transparent Hearing mode feature allows you to control the sound easily, even the external sounds. Thus, you can keep in touch with the entire world around you.
Get maximum comfort:
For your comfort: It comes in an ergonomic design and is available with ear adapters in 4 sizes. Therefore, you can make the right choice as you want for any activity.
Simple of use: The device quickly allows you to access everything like audio and phone calls to Siri and Google Assistant using its customizable touch controls.
Great battery life: It can offer 8 hours of battery life with an additional 16 hours extra and a charging case. As a result, you can get up to 24 hours of playtime.
Just get the best:
Deeper bass: Once you activate the adjustable Bass Boost by enabling it via the Smart Control App, you can use the feature in the earbud.
Also while wet: It enables you to use it whenever you are willing, even while raining. The IPX4 splash resistance of the model offers resistivity to the device, letting it not get wet. Besides, the IPX4 splash resistance feature is ideal for traveling, commuting, or exercising.
Smart Control App: Its smart control app allows you to customize the touch controls for managing songs, voice assistants, and calls.
Listen to your way: You can manage the sound level of the device as you prefer with its intuitive Built-In Equalizer.
Availability: You can use the Sennheiser Smart Control app for free, and it supports most iOS and Android systems. It is available in eight languages— German, English, French, Spanish, Russian, Korean, Japanese, and Mandarin.
Accessories:
CX Plus True Wireless Earbuds
Silicone ear adapter sets (XS, S, M, L)
Charging Case
USB-C Cable
Quick Guide & Safety Guide
Dimensions: The dimensions of the earbud are 59 x 33.8 x 42.3 mm, i.e. 2.3 x 1.3 x 1.6 in.
Weight: 47g is the weight of both earbuds and the charging case. The charging case weighs 35g, whereas a single earbud weighs 6g. 100 Hz to 10 kHz is the frequency response of the Microphone.
Pros:
Microphone to make calls
Smart control app
Compactable charging case
Intuitive Built-In Equalizer
Customizable touch controls
Goof battery life
Active Noise Cancellation and TrueResponse transducer
Cons:
Hard to install the latest firmware
The bottom line:
The Sennheiser CX Plus can offer awesome sound quality to its customers with no compromise. It features Sennheiser's TrueResponse transducer and default equalizer making the product ideal.
About author