Things to Know About Samsung Galaxy Fold
Things to Know About Samsung Galaxy Fold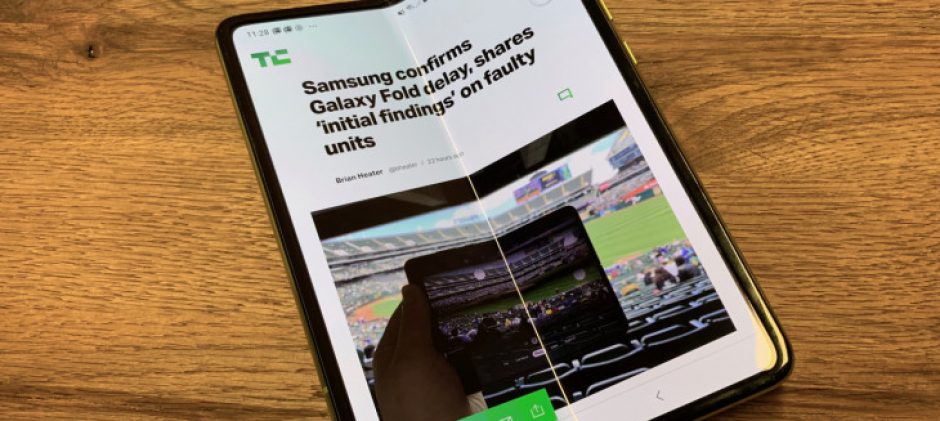 Once you hold the Samsung Galaxy Fold in your hand, you will feel like you are holding a phone straight out from future. Right now, it is one of the most exciting launches of the year 2019. It is a foldable phone and when you will witness its first glance, you will experience a good impression.
The folding mechanism of this phone will provide you with a feeling of security. The large 7.3-inch screen also looks good and sophisticated. One of the most interesting aspects of Samsung Galaxy Fold is that it is foldable, and you can keep it in your pocket effortlessly.
Samsung Galaxy Fold: Features and benefits
According to Samsung, the most spontaneous part about Samsung Galaxy Fold is that the folding screen of this phone provides it with an extra layer of protection, much like a laptop. It took ten years for Samsung to develop this phone and they have gone through almost 1000 different prototypes before coming up with this phone. The folding action of this phone will make you feel like you are opening a book and after folding, you will find that the screen of the Samsung Galaxy Fold is outside of its device.
When you open up the screen of Samsung Galaxy Fold, it will reveal its 7.3-inch display screen and the 20-part, dual axis hinge will lock the screen to its place to avoid it from over extension, past 180 degrees.
A device unlike any before
After you fold the Samsung Galaxy Fold, it will snap with a satisfying sound, giving you the confidence that it will not unfurl itself in your bag, accidentally. Samsung has given quite a good effort while crafting the dual-axis hinge and delivers the device with a tactile feel.
It has been designed in such a way that it can withstand almost 200,000 folds and unfolds, which implies the fact that you can open it shut it for hundred times a day for five years.
On the right edge of the lower half of Galaxy Fold, you will find a fingerprint sensor. The sensor is placed in that place so that it can fall under your thumb nicely and even when the phone is folded, it will remain in that position.
Galaxy Fold doesn't just define a new category
Another feature of the sensor is that it also works as Bixby launch button whenever it is placed. So, whenever you will press that button you will get access to the Samsung's smart assistant.
The power/lock key and the volume key are placed above the digit readers, which makes it an easy-to-reach position. On the base of the fold, there lies the USB-C port on one half and on the other half, you will find the speaker of Samsung Galaxy Fold. There is no headphone jack in  Galaxy Fold.
Now, let us discuss about some of the basic drawbacks of the phone. Well, it quite expensive and not everyone can afford it. Though it is a futuristic phone, it has no water resistance.
So, these are of the basic aspects of Samsung Galaxy Fold that you need to know.
About author