Panasonic HTB900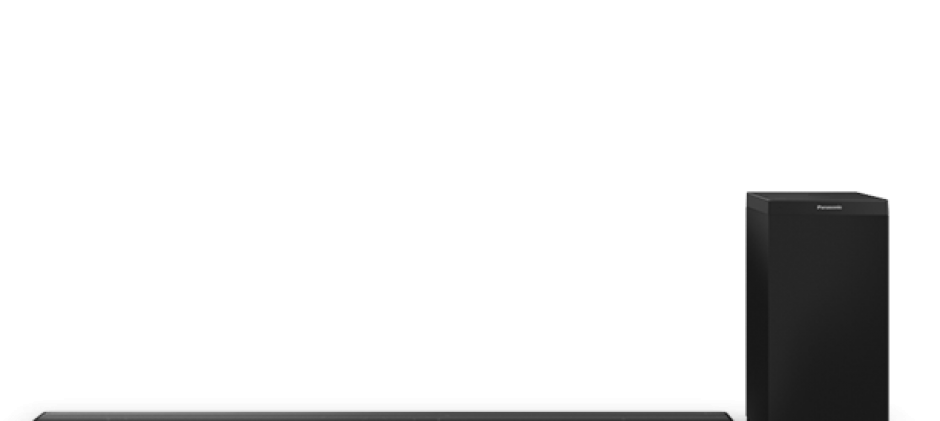 Panasonic recently announced the release of two soundbar models- the Panasonic HTB900 and the Panasonic HTB700. These soundbars come equipped with Dolby Atmos support and DTS:X. both these soundbars give a more immersive experience while watching TV. The HTB900 also comes with technics tuning being the flagship offering.
More on Panasonic HTB900:
The HTB900 gives 505W of sound from six front firing speakers supported by two tweeters. The Panasonic HTB900 has 65mm mid- range speakers. Panasonic says that HTB900 has been tuned by their own professional tuners. These professional tuners come from Panasonic's own HI Fi brand.
Besides coming with all that giving you an immersive listening experience, these speakers also come with Google Assistant support. If this too couldn't grab your attention, then this will- the speakers also have Chromecast support. This allows you to play songs from your phone onto the speakers. You can do so from services such as Spotify or Google Play.
Panasonic HTB700:
The Panasonic HTB700 may not be as great as the HTB900 but can hold its own while playing sound. It may not come with Google Assistant but can still give you great sound. It comes with 65mm mid- range speakers as well and offers 376W of sound.
Additional Offerings with both Speakers:
Both the Panasonic HTB900 and the Panasonic HTB700 come with 16cm wireless sub woofer and 2x HDMI input/ output. Both speakers also support a 4K pass through as well as comes with Bluetooth support.  The Panasonic HTB900 and the Panasonic HTB700  both use object based audio to place different sounds in a 3D space. The sub woofers with both these speakers gives an agreeable bass and  lends more effect to the listening experience.
Both these Panasonic speakers come with upwards facing speakers that allow the sound to bounce off the ceiling giving a more immersive listening experience. These Panasonic speakers can be wall mounted or left as is. To lend a contemporary look to these speakers, both come with a black fabric grille.
Testing out the Panasonic HTB900:
The sample content playing over the speakers sounded rich and immersive, although the room was not suited for Atmos playback.
Panasonic is all set to come out with its own range of TVs supporting Dolby Atmos. These soundbars will be an ideal accompaniment with Panasonic's new lineup of TVs.
To get your hands on these new soundbars you'll have to wait till June of this year. Till now there are no current details on pricing.
Panasonic has said that these two new speakers are its "most cinematic and musically refined home theatre systems ever".
Panasonic is one of many companies to make its own TV and soundbar lineup supporting Dolby Atmos. Other companies to do the same include LG, Sony and Samsung. These companies are either selling just TVs or sounbars or even both. All these new TVs or soundbars are compatible with Dolby Atmos. Only Sony and Panasonic  have added DTS:X to the mix to add new flavor to the listening experience.
About author