Polaroid Reinvented with Polaroid OneStep 2 , New Camera
Polaroid Reinvented with Polaroid OneStep 2 , New Camera
OneStep 2: Polaroid's old snapshot resurges from the ashes
One of the most retro elements that exist is back: Polaroid instant photography. But this return is not due to Polaroid itself, but to 'The Impossible Project', a grandiose initiative that kicked off in 2008 with the goal of bringing back all the retro glory of the Polaroid photos. Today they have finally succeeded, with the new avatar OneStep 2.
'The Impossible Project' takes the next step, the most important in its history, having obtained authorization to use the 'Polaroid' brand in its gadgets, so from today they change their name to 'Polaroid Originals', which will be a company focused exclusively on instant photography for both the manufacture of old Polaroid film and for launching new cameras. The first of this series is the OneStep 2, which pays homage to that mythical gadget of 1977.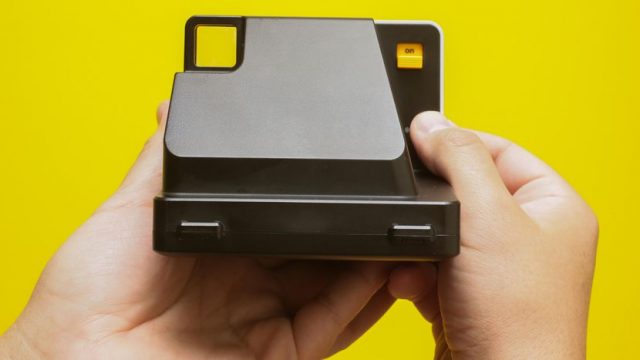 'Polaroid Originals': all the retro glory in full 2017
For those who do not remember, 'The Impossible Project' acquired the last factory of Polaroid, where they dedicated to making a discontinued film for those enthusiasts who still have one of these cameras. In 2016, this new instant photo enthusiasts company launched the I-1, a $ 300 gadget that adopted many Polaroid elements with new details that updated it in the 21st century, which is based on the old movie 'Polaroid 600 film', which they continue to manufacture.
Now, as they become responsible for bringing the famous brand to life, they are announcing the OneStep 2, which seeks to be a kind of sequel to the famous 1977 gadget, largely respecting its design lines, the cream color of the case , the big red button for the shutter and of course the color strip in front. Among the novelties that differentiate it from the original, we will find a superior row of LEDs that will tell us how many photos we have left, as well as a larger viewfinder.
This new OneStep 2 also incorporates a battery of 1100 mAh that according to the company will offer us up to 60 days of autonomy and which can be recharged via USB. It weighs 460 grams, has a 0.6m lens with a focal range of 106mm and a field of view of 40 degrees.
It will be compatible with special film 'i-Type' and 'Polaroid 600 film'. The i-Type film has been created specifically for the OneStep 2 and is optimized for longer life and better colors. This film includes eight shots and will not be compatible with old Polaroid cameras, this mainly because it does not include the battery that the retro gadget needs.
The OneStep 2 is available in black and cream colors and can be booked for only $ 100 with deliveries scheduled for October 16th. On the other hand, the film i-Type is priced at $ 16 (cartridge eight photos) and is available in color and black and white.
About author