Samsung to Launch a New Vertical TV
Samsung to Launch a New Vertical TV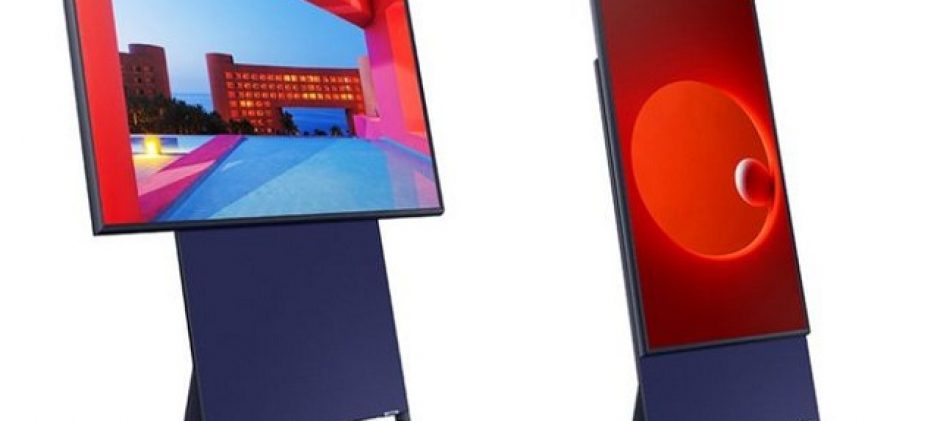 The latest feature for TVs is now Vertical mode. Samsung launched a TV recently whereby the TV can shift from horizontal or your average landscape mode to vertical mode. This new vertical TV is all set to make phone viewing on your TV easier. Think of it as an extra- large sized phone that you definitely can't fit in the palm of your hand.  While phone manufacturers look for ways to make their phone screen size bigger, Samsung has beaten them to the punch with their new vertical TV.
Meet Sero the New Vertical TV:
Presenting Sero or the new vertical TV. The 43inch device comes on an easel that allows it to pivot to its modern vertical mode. Other than its new vertical mode, Sero comes with Samsung's very own Bixby voice assistant and a microphone.
Rumor has it that you can set it up so that it displays your photographs or have the time displayed on it.
Apart from watching your daily dose of shows, you will even be able to view series from Snapchat that is all set to be launched in May of this year.
Problems with Sero the new Vertical TV:
Sero had its own share of problems prior to launch. The TV comes with a hefty price tag but with very few features which is common with latest TVs. All it has going on for it, is its new swivel feature. Many of the apps that Sero  the new vertical TV hoped of showing was already capable of operating on landscape mode. There was no real need of a Vertical TV.  YouTube is one such app that is capable of working in both modes seamlessly.
Eye on the Prize in South Korea:
Samsung decided to launch its new vertical TV in its hometown of South Korea. South Korea has a high mobile usage so it becomes an ideal location to start Sero off in. The success of Sero can be gauged at an early stage itself with its launch starting in South Korea.
This won't be Samsung's first stint with experimenting with new TV designs. Samsung is known to come up with more than your average TV design, to say the least. In 2017, the tech giant released a TV which came with a wooden frame to act as a frame for paintings when the TV was not in use. You could use the TV to display your artworks and other images.
Apart from design, Samsung also adds newer and better picture quality to its ingredient list. One such example is at CES this year when Samsung unveiled a TV consisting of modular micro LED panels.
As for releasing Sero to other parts of the globe, Samsung has decided to first "review" sales in their home country before venturing to make sales elsewhere.
Price Tag of Sero:
The new vertical TV of Samsung is all set to launch at the end of May in South Korea. It will retail at 1.89 won.
About author