Amazon Patents a Cyber Reality Mirror That Helps You Try on Digital Clothes
Amazon Patents a Cyber Reality Mirror That Helps You Try on Digital Clothes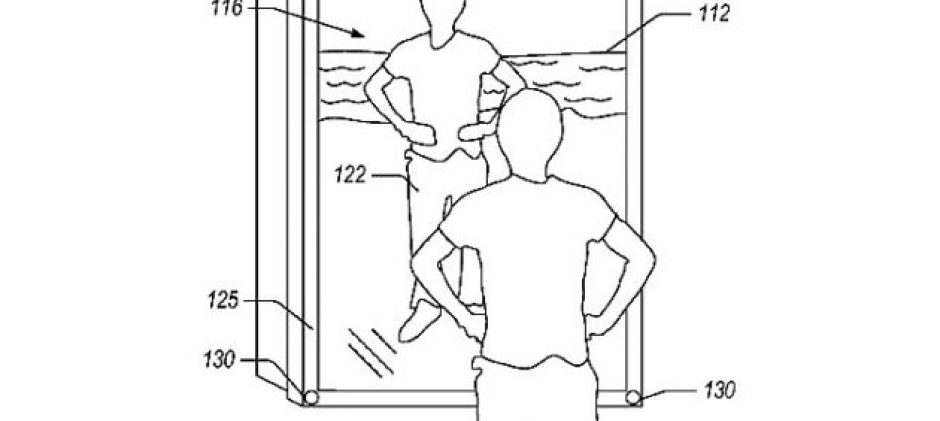 Amazon patents a magic reality mirror for you to try your digital purchases at home
Amazon has patented a reality mirror of 'hybrid reality', which is an increasingly developed technology that combines virtual reality and the real physical world. The function of this reality mirror will be that you try on clothes: hypothetically, whoever has it could try on his body the clothes of the stores without leaving home.
This new Amazon patent describes this reality mirror as partially reflective and partially transmissive. Its mechanism is based on a combination of screens, cameras and projectors to create an image that mixes virtual elements with real elements.
In this way the reality mirror scans the environment to create a virtual model. Then identify the user's face and eyes to determine which objects are a reflection. Once this process is done, the virtual clothes and the stage are transmitted through the reality mirror achieving a spectacular result.
As you well know, not all patents end up becoming a reality but we must bear in mind that Amazon acquired last year the company Body Labs, a studio specialized in creating 3D models of human bodies in motion to then dress them with virtual garments.
This patent could be the last movement of the giant of online commerce against physical stores. According to the surveys, many buyers still prefer to go to the store to know how they really have the clothes, and this reality mirror would save that difference … In the absence of including the touch, everything will walk.
The patent cites as inspirations the teleprompters used by television presenters, horror passages from amusement parks and the illusionism technique known as Pepper's Ghost. The reality mirror would use cameras, projectors, screens, normal mirrors and lights so that the user can see how the garment that has been selected remains without wearing virtual reality glasses or anything like that. The key is the combination of light that the mirror emits with the amount of light it reflects.
Another possible function of this hypothetical reality mirror would be that you not only saw yourself with the garment on but also in the chosen environment. As in the example we see above, you could see in the mirror how you have the shirt you want to try on a beach.
Are you excited with the idea? Well relax, because this magic reality mirror could become, never better said in a mirage: Amazon has a long history of patents that look wonderful, like drones that carry electric cars or underwater houses, which have never been developed. One reason to be optimistic is that, a few months ago, Amazon bought Body Labs, a company specializing in 3D scanning of the human body … Amazon's battle against physical stores has only just begun.
And if we take into account another feature of this magical reality mirror from Amazon, which will make it possible to make pictures of the user through Echo Look to offer style and fashion tips, it seems that this patent will end up being a reality.
With this movement, Amazon is closer than ever to the fashion industry. It is not the first time we see a device of this type, but the fact that the company bets for its own version is a detail to take into account.
The sales giant is creating an increasingly powerful empire with its own line of clothing while developing algorithms that design clothing based on the trends seen in Amazon. And if we add a mirror that can determine how we have the clothes we have before us the future of fashion, do not you think?
About author