Best Flashlight Review: Best Flashlights to Own
Best Flashlight Review: Best Flashlights to Own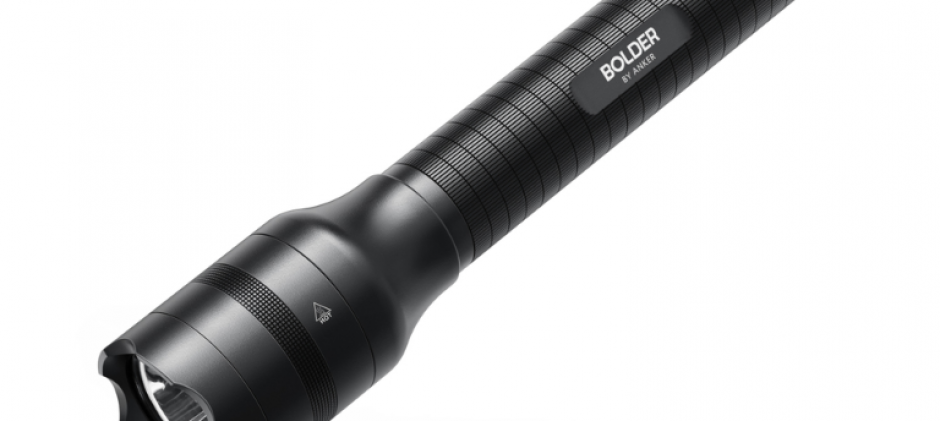 Flashlights seem like obvious buys. You just pick up any and you're done. However, it's not all that simple. A little research could mean a difference between having a reliable torchlight in cases of darkness as compared to something that will switch off every now and then. A trusty torchlight can be your companion for camping trips for years to come. Here is the Best Flashlight Review to read before buying the best flashlights, and here are some tips to help you in getting started. Apart from these gadgets best flashlight apps are available for your smartphones.
Tips When looking out for the Best Flashlight:
Most Flashlights these days use LED bulbs. This comes in handy when preventing battery drain as compared to older incandescent flashlights. Plus these ones aren't as dim as their older counterparts. Another cool and important feature of LED lights is that they are highly effective, in that all the energy they produce goes in producing light and not heat. This means that you don't need to break a sweat when it comes to changing the bulb. You may not have to change the bulb also in a long while, maybe as much as the entire lifetime of a flashlight.
Flashlights now come with more features than ever. You now get flashlights with strobe lights, which comes in handy when you want to get somebody's attention. There are even other options that are merely for aesthetic preferences to more useful options. There are flashlights that emit a red light whose wavelengths are easier to see. You even have the option these days of a solar or USB charged flashlight, which frees you from the hassle of changing out batteries every now and then.
But all that being said and done before making a purchase it is wise to see what you would require your flashlight for. Based on this there may be certain features you require while others not so much.
Check Your Flashlight rating:
Flashlights often come with an IP rating. The most commonly seen IP ratings are IP65 and IP68. The first number stands for the level of protection from solids. 6 is the maximum, this means that the flashlight will be completely impenetrable to all sands and dust. The second number in the series indicates how much water the flashlight can take before it stops functioning. 8 is the highest, which means that the flashlight can be dipped into the water which is no more than 1 meter deep.
In other instances you may get a rating such as IPX4 or IP6X, this means that the flashlight hasn't been tested for solids in the former case and liquids in the latter case.
Besides having a rating on the flashlight, you'll also want to see the material your flashlight is made from. If it is made from lightweight plastic, than more durable heavy-duty anodized aluminum. Another point to check for is whether it comes with a warranty. Besides that, there are also some flashlights that float in water. Now on to the Best Flashlights in question…
Yifeng XML-T6 one of the Best flashlight to get: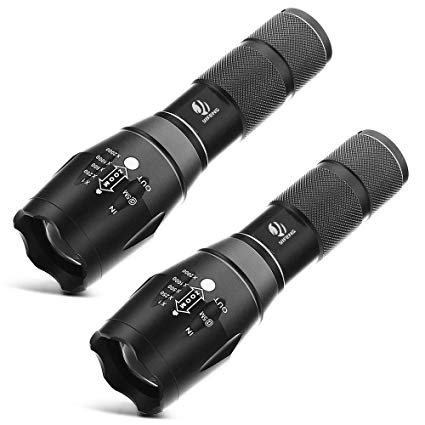 There are a lot of cheap flashlights that you can choose from, but this happens to be one of the best. This consumer flashlight has more leanings towards industrial grade with its 1000 lumens emission. Plus, the SOS strobe mode that it comes with makes it a handy tool in anyone's emergency kit. As for the rating, it is also water-resistant. But this does not mean that you can go about dunking it in the water anytime soon.
All in all, this is a pretty good buy which proves to be a value for money purchase all the way.
Best Flashlight Review of Anker Rechargeable Bolder LC90:
Anker is a name synonymous with cables and battery packs. The flashlight department too is another area where they perform well. This is your more pricier option but it does perform remarkably well. It can flash a beam reaching 660 feet. It also comes with a battery that can be charged via a USB rather than you having to tote around a separate charger. You can even charge it from the comfort of your laptop.
Eveready Economy LED as one of the best flashlights to own:
This may be far from the brightest flashlight that you can own but at $3 who can blame it. This is one of the best flashlights to own when you want to store more than one, in cases of a power outage. It emits just 25 lumens of power, which is far from your best but is good enough when trying to locate things in the dark.
The LED bulb combined with a large D cell is enough to last you around 60 hours of flash before you need to change the battery. Like many flashlights, this one too is simple and easy enough to use. Besides that, the ribbed body ensures that you have a sure grip on it. The company also states that its flashlights can withstand drops up to 1 meter.
Best Flashlight Review of Dorcy Pro-Series Waterproof Floating:
The standard version of this series is still a good option when it comes to giving essential brightness. But you can get a lot more brightness at a not so higher price if you get the Pro version. You get approximately 200 lumens as compared to 55 lumens with the pro version.
You can get 17 hours of battery life form the three AA batteries that power the flashlight, and the beam can reach over 200 feet. Besides that, it also comes with shock-absorbing panels that protect it in cases where it falls on a hard surface.
Best Flashlight Review- DeWalt DCL040 Max LED: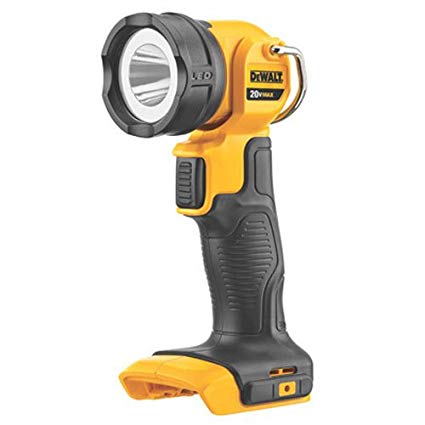 DeWalt is a brand that has a power tool family, add to that the DeWalt DCL040 max LED, and you have a great addition to that family. The DeWalt power tools use swappable rechargeable batteries, which makes owning a flashlight from the same brand even better. You can always use the batteries you already own to power up the flashlight. This is one of the best flashlights that can swivel a full 120 degrees.
About author