Best Timer Apps for Android in 2021
Best Timer Apps for Android in 2021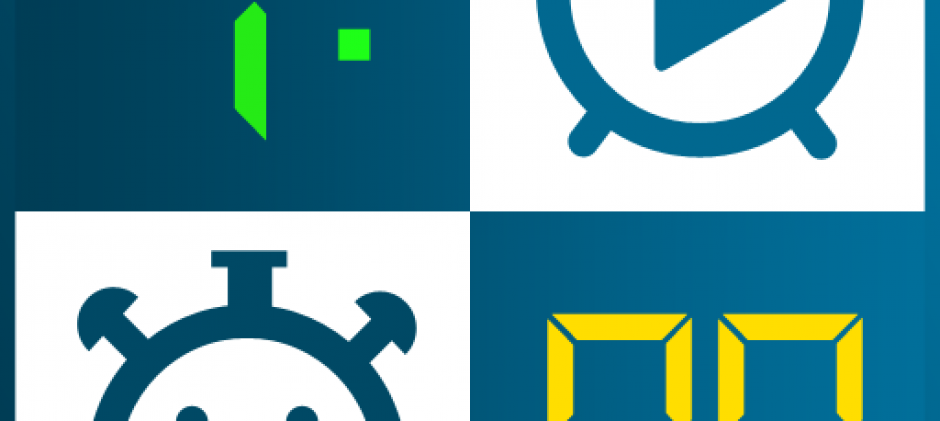 Timer apps are great when you want to boost your productivity among other things. You can increase your effectiveness at the work place by setting time periods in which to complete certain tasks. Here's where a timer app can come in handy. If you're looking to improve your productivity you're in the right place. In this post we'll be taking you through some of the best timer apps for android that you could use. Some of the apps mentioned in this list are good for workouts too. To set times for say burpees for example. So without wasting anymore time let's look at some of the best timer app for android.
Here are 7 Best Timer Apps for Android!
Talk Stopwatch and Timer for all your needs:
This is one of the best timer apps for android out there. It is capable of being used in your every activity. Be it cooking, working out, studying, working or anything else that you can think of. The interface is pretty simple too making it easier for you to set workout times for example. This app is friendly on your device's battery too. It does not take up too much juice while working fine at the same time. No pun intended.
You can get your hands on this timer apps for Android for free from the Google Play Store.
Features to Look out For:
Easy to Use
Cool UI
Ability to set your own wallpaper or background Image
Less power consumption
Export using Email or Storage
Stopwatch And Timer- best timer apps for android:
This is probably one of the most popular timer apps on Android. It has been downloaded by millions of people and counting. It's clean and simple user interface adds to its charm. This app offers a wide variety of uses in the kitchen, at the work place, at school, for sports and so on. You can even customize it too depending on your tastes and preferences. You can change the fonts used in the app and even the background color. The app is available on the Google play Store. However you may come across a lot of advertisements.
Features to Look out for:
Comes in a full screen mode with large digits
Memory of your last three count downs for a quick reuse
Customizable
Simple and easy to use
Interval Timer – best timer apps for android:
This is your sportsy kinda timer app. It has a simple and easy user interface that you can navigate through. Besides this, it is great for any kind of sports or work out session you have in mind. You can set a timer for a boxing round, calisthenics, HIIT or Tabata workouts and much more. The app comes with big fonts against a colorful background, making it easier to look at the time during a particularly grueling session. With this timer app in tow you can even set sets and the timings for each of them.
The app can be downloaded for free from the Google Play Store. Again it comes with advertisements.
Features to look out for:
Full screen usage
Easy interface
Suitable for all kinds of activities
The ability to set sets and times for each set
Stopwatch Timer one of the best timer apps for android:
This is another great app when it comes to working out. It's easy to start and stop the timer making it great when working out. As is usual it includes an easy to use interface complete with your very own customizing options. You can change the themes and more. And You also get access to various pre- sets, customize the vibration settings, personalize the sounds as well as the alarm duration too. You can get the app for free on the Google Play Store with in app purchases.
Features to look out for:
Ability to set lap times
Easy Interface
Multiple Audio settings
Control of Timer and Stopwatch with volume keys
Multi Timer Stopwatch:
With this best timer apps for Android you cans set timers for just about anything. You can also assign different timers for different activities with various sounds. The app also comes with many widgets which can be customized with different colors and sizes. You can even store your timer records and share them too. So there are no worries of losing the information anytime.
Features to look out for:
Ability to set multiple timers at the same time
Text to speech
Different timer widgets
Easy user interface
Brain Focus Productivity Timer:
This is another workout related timer app. This app sets the timer according to a technique known as Pomodoro which is nothing but setting times for each task. Once you set times according to this technique you can also analyze the statistics that it collects too. The app also allows you to block various third party apps so that you're not distracted when it comes to completing your tasks. In this app you have the ability to set pre- sets and categorize them according to usage.
The app can be downloaded from the Google Play Store for Free, But beware it does come with advertisements.
Features to look out for:
Apply different setting as per task
Ability to pause
No interruptions feature
Different themes
In more than 30 languages
Timer Plus- Workouts Timer:
This app is great when it comes to HIIT workouts. You can set timings for each round and also determine the number of sets per round. With this app you also get multiple pre- sets which are all customizable. You can use each of these pre- sets from menus too without the need for searching through the entire app. The cool thing with this app is that it comes with voice assistant support which allows you to pause in between sessions.
Features to look out for:
Displays number of rounds and sets
Voice assistant support
Multiple timers set up
Easy to use
These are some of the best timer apps for Android that will help you in completing tasks effectively and on time!
About author