10 Best Hybrid Cars of 2019 You Can Buy
10 Best Hybrid Cars of 2019 You Can Buy
Do you want to find out about the best hybrid cars of 2019? Then you can find them in this special post of best hybrid cars.
Usually, most people love to use hybrid cars, mostly because they suit all the drivers on the road. From standard designs to completely streamlined features, you can get all kinds of hybrid cars these days. These are more powerful than regular cars and come in different eye-catching designs.
With these hybrid cars, you can expect a smooth and quiet ride, so people are more curious to drive these types of vehicles. If you're revved up and excited about the new hybrid cars list, then let's check them out in this best hybrid car of 2019 post.
10 Best Hybrid Cars of 2019:
As there is a huge demand for hybrid cars, we're listing out some of the best hybrid cars of 2019 in this list. We have sorted this list according to the best-sellers and features. As a result, you can simply check them with ease. So, let's get into the list of best hybrid cars.
Toyota Prius:
Toyota Prius is one of the best hybrid cars of 2019. It's the most stylish car which suits for all the users because of its performance and design. Prius has a stunning design, eye-catching hatchback body style and more.
People love this car mainly because of its extra space for your belongings and friends. This car has high power, so it makes the real difference between the old version Prius and new version Prius.
In the previous version, it got an EPA estimate of 56 and a combined mpg because of that it has lesser performance. But in the newer version has more powerful and standard equipment.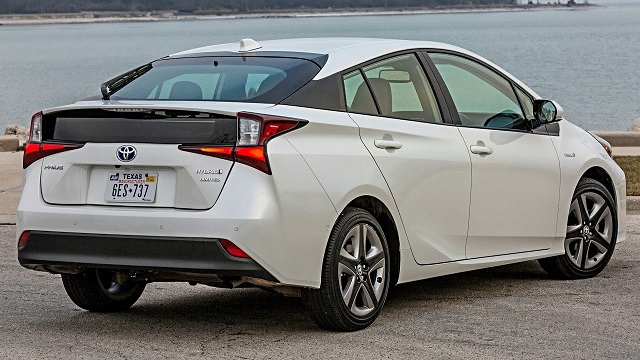 New Updates:
Cloth Upholstery is added to the car.
Rearview Camera for Prius is helpful.
1 -inch touchscreen helps users. As a result, they have kept that screen.
Special 4.2 inch information display.
Chevrolet Volt:
The new Chevrolet Volt is one of the best hybrid cars of 2019. It has a hatchback plugin that was specially designed for electricity, and soon the charge drops enough for the engine then it will kick in. The brand new Chevrolet Volt is one of the most notable cars in 2019 because of its style and performance.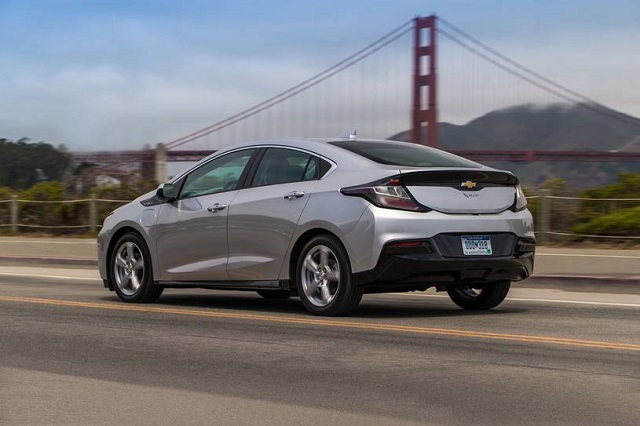 This particular model has made some upgrades to its Chevrolet 2017 model. Previously 2017 version used to have a standard 1.5-litre four-cylinder engine, and that has made it's horsepower to 101.
In the new version, it has added two motor generators with a particular lithium battery mainly because it wants to improve its performance. That makes it's power outlet to increase up to 149hp. So it's proven as the best hybrid cars of 2019.
New updates of Chevrolet volt:
The more original version has 17-inch wheels, so it's proven as the best car.
Remote Power start
Ignition and keyless entry to your car.
LED headlights & taillights.
It has an automatic emergency braking option to stop the vehicle.
The eight-inch touchscreen system is there in volt.
The Ford Fusion: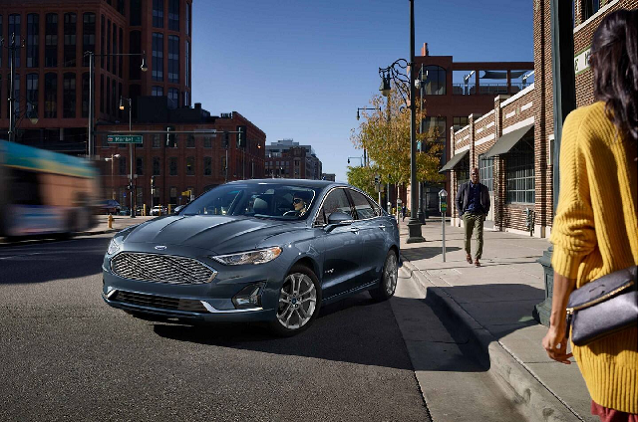 The brand new version of the Ford Fusion offers a stunning design and top-class performance hybrid cars for 2019. As a result, we can say, this is a top-class hybrid car of 2019. This ford car has massive 188 hp and has 2 litres of a four-cylinder engine. This car has an excellent pickup, and its powerful motor catches speed effortlessly.
The fuel economy of the ford fusion is 42mpg. In its new version, this best hybrid car has a rearview camera along with active noise control feature. It has lots of other unique features, and those make them perfect for hybrid car users.
New updates:
It has 17-inch wheels with dual-zone automatic climate control option.
You can enter into the with keyless entry.
It has the best and active noise control system.
A newer version of this car has a rearview camera.
It has 4.2 inch LCDs with the nine-speaker system.
The Ford Fusion Energi:
While you are striving to check out the best hybrid cars of 2019, you should've come over the ford fusion Energi. This is one of the top hybrids cars you should consider in your best hybrid cars list mainly because of its blazing performance and beautiful design.
The ford fusion Energi version has full of power and has a combined output of 188 hp. If you're striving to choose the top class model in 2019, then you can consider ford fusion Energi. The latest updates of ford fusion Energi is its rearview mirror.
New updates & Features:
It has a new USB Connection option.
You can easily control Audio and cruise controls on the steering wheel.
Rearview mirror which has an electrochromic system
Front-wheel Drive system.
Anti-lock braking systems to protect you
It also has the regenerative braking option
Best Hybrid Cars of 2019 Toyota Prius C:
The Toyota Prius c is one of the best hybrid cars of 2019, and it's the smallest Prius hybrid car which offers lots of cool features. This car was discontinued its manufacturing due to the new Prius C model in 2019, but it has unique aspects so you can choose it. Presently you can find lots of Toyota Prius C models in the market which are unsold.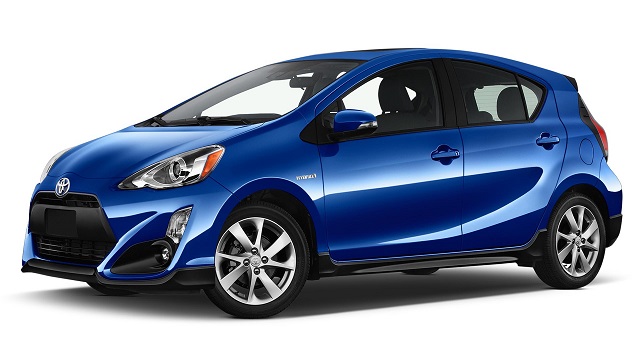 This version has a 1.5L four-cylinder engine and a CVT as well. Its total power reaches at the 99hp and has an EPA estimate of 46. Its enhanced features with 1.5liter DOHC four packed cylinder is beltless so it's a proven model of best hybrid cars.
New Updates:
USB Connection.
Front-wheel Drive.
Hybrid Synergy Drive engine.
This has speed-sensitive volume control.
It has an FM/AM stereo.
9 kWh Nickel-metal hybrid battery.
Lincoln MKZ Best Hybrid Cars of 2019 :
Wondering about the best hybrid cars of 2019? Then you should consider Lincoln Mkz hybrid car because it was built in style and has a fabulous performance. It's a primary luxury sedan which is mainly noted for its comfortable space and interior.
This Lincoln MKZ hybrid is the best example for hybrid technology in the luxurious space cars. When it comes to performance-wise, it has a smooth 2.0liter four-cylinder engine mated that adds a particular motor with lithium powered battery.
New Updates:
This car has front seatback storage, so it makes it unique than other competitors.
You can have a leather steering wheel and electric power-assisted steering.
Enjoy the keyless ignition option.
Active Noise Control helps you to reduce unwanted noise. As a result, this has been an excellent option for users.
It has adaptive suspension is good, so it's proven as the best hybrid car.
Kia Optima Hybrid:
If you are searching for the best hybrid cars of 2019? Then you should check out kia optima hybrid car. It is a unique car which has the traditional kia sedan look with attractive option.
This car has 2.0Liter hybrid engine and a six-pack speed transmission with the power of 192hp. So, you can use this particular packed car because it is perfect for Indian conditions and has a stunning design.
New Updates and Features:
It has 17inches of wheels with 2.4l 4stroke cylinder engine.
5-gallon gas tank with the matte grey front grille.
Panoramic sunroof with an exclusive shade option available.
It has an eight-inch touchscreen with the navigation option.
Leather seat trim option is helpful as a result you can opt this car.
Best Hybrid Cars of 2019 Hyundai Sonata:
The brand new Hyundai sonata looks excellent because of it fabulous in design. This car has the low-slung and a cool hybrid sedan engine which has luxurious space, and it's perfect for your adventure trips. Sonata has the 2.0l hybrid engine which six speed automatic transmission and has the special combined power rating of 193 hp.
This car has incorporated lots of features because to stand out in the crowd. This also has limited trim levels as well. Its comfort and powerful engine make this car stand out in the best hybrid cars of 2019 list.
New updates and features:
This particular car has Bluetooth, USB and other unique options mainly because it wants to compete with its competitors.
Cloth upholstery is covered.
Apple car play and Android Auto compatibility is there in this car.
60/40 split option and has folded back seat.
Toyota Camry Hybrid Car:
The new Toyota Camry hybrid model in more of the best performance hybrid. This car has lots of capabilities, including an electric motor constant torque and other aspects. It covers lots of benefits and gives you the real comfort of the midsized sedan cars.
This Camry hybrid car was powered by a 2.5-litre four-cylinder hybrid engine and had 200 hp with the exceptional fuel economy of 40mpg. If you love to take the best hybrid cars of 2019, you can consider Toyota Camry. This car is available in three variants such as LE, SE and XLE options.
New updates of this car:
This car has a keyless ignition option
It has adaptive cruise control.
Leather and the simulated alloy steering wheel option.
Improved performance and exterior.
Best Hybrid Cars of 2019 Toyota Prius V:
Want to enjoy your next great family trip in one of the best hybrid cars of 2019? Then check out the Toyota Prius V hybrid car. Here the V for Prius stands for the versatility and the new Toyota Prius V offers that. This model was, unfortunately, discontinued after 2017 but still, this is one of the best hybrid cars of 2019. It has vast space for keeping your equipment for family vacations. As a result, you can quickly have a great trip.
This hybrid car has all the features and capabilities with a hybrid powertrain. It's a 2017 model which has 1.8liter engine with two electric motors and has the overall 134hp. The Prius v has combined 41 mpg. As a result, it has excellent performance.
New updates:
Its updates are 16-inch alloy wheels.
Keyless entry
Automatic climate control.
Comfortable space with fabulous interior and exterior design.
These are the 10 best hybrid cars of 2019, hope you all loved this list of best hybrid cars. If you want to have a look at more hybrid cars watch out this blog as I will be producing other list of hybrid cars for 2020 very soon.
About author