Canon EOS R3 Pro- Professional Mirrorless Camera
Canon EOS R3 Pro- Professional Mirrorless Camera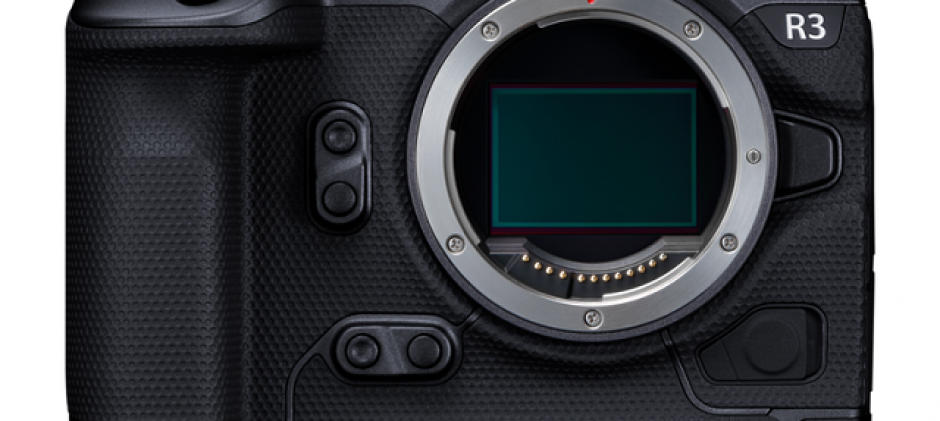 Canon already confirmed back in April that they will release their high-end mirrorless camera, but it is only a notice of development. Now, it is going to announce the specification of this advanced Canon EOS R3 Pro version in full. When they release this most updated version, it will be the most advanced mirrorless camera to date. The camera is specially designed for professional photographers.
They have announced this latest flagship mirrorless interchangeable lens camera after a few months of drip-fed details.
Canon EOS R3 Pro camera is located around a Stacked CMOS sensor. It is equipped with Dual Pixel AF technology. The camera comes with the revival of Canon's Eye Control, with the help of which you can select an AF target by merely looking at the target through the viewfinder.
Canon EOS R3 Pro Features:
Great for Sports:
Professional photographers who work in sports need this type of camera. It is the best focusing as well as tracking option that enables you to capture killer shots. This latest camera of Canon can deliver the best possible AF performance with the help of its excellent mirrorless design.
Eye-Focusing Facility:
The camera is rapid and uses an eye-focusing facility. As soon as your eye inputs AF, it will select the object that you want to track by identifying the location where you are watching in the frame. Then, it follows the subject; you want to track around the frame with the help of continuous focusing (Servo AF).
Quick Readout Sensor:
It is equipped with a fast readout sensor that allows you to shoot up to 30 frames each second. During shooting, it doesn't need any viewfinder blackout; it only requires a well-controlled rolling shutter. Besides, it features a fast readout that offers a flash sync speed of 1/180 sec. The camera also underpins a set of video features which you can expand up to 60 fps capture in both 6K Raw or over-sampled 4K from 6K capture.
AF System:
Now, the AF system of the model comes with an update having an improved subject recognition for human subjects. It includes a 'motorsports' subject type recognition feature useful in detecting racing cars and motorbikes.  All the AF area modes have subject tracking that helps to shift the AF point automatically while the subject you are targeting to track is moving in the frame. After detecting your targeted subject, the camera can focus on faces and eyes more precisely.
Design:
This R3 model has a dual grip design, an AF joystick, and an infrared Smart Controller. The infrared controller is the same as the controller available on the EOS-1D X Mark III. Many ways are available for choosing an AF point when you don't like to use the Eye Control feature. Apart from this, it also has many other features such as extensive Wi-Fi functions, the latest multi-function hot shoe having an electronic interface, along with a host of pro-focused features.
Connectivity:
With the help of both wired and wireless connectivity, you can share images, videos, voice memo data, etc. It includes a 1000BASE-T Ethernet interface as well as an RJ-45 port. Both of these are helpful for a quick and secure hardwired connection. When you share wirelessly, the 5GHz Wi-Fi and Bluetooth will help you and the remote camera control.
Picture Capturing Speed and ISO Range:
You can take pictures up to 30 frames per second when the camera is in its burst mode. There is no screen blackout during this moment, so you don't want to miss this perfect moment. Along with excellent features, the camera has a drawback too, i.e., low light. All credits go to the ISO range, which now extended up to 204,800. The DIGIC X chip handles all the processing.
Perfect for Video Shooting:
It is an ideal choice for those who love to shoot videos. The excellent 6K 60p RAW and 4K 120p 10-bit uncropped video shooting feature and Canon Log 3 support make the camera the best in the market.
Price:
This EOS R3 model will be released in November 2021 and will have a cost of $ 5999 / £ 5879 (merely body).
Pros:
Excellent video shooting feature.
DIGIC X chip for handling the processing.
Wi-Fi connectivity.
Remote camera control.
Verdict:
The mirrorless cameras come with huge benefits compared to DSLR models. So, it is hoped that the EOS-R1 will get released soon. If you are a pro user, you must buy it.
About author