Gadget Review: Acer Switch Alpha 12 is a Liquid Cooled Surface Style Hybrid
Gadget Review: Acer Switch Alpha 12 is a Liquid Cooled Surface Style Hybrid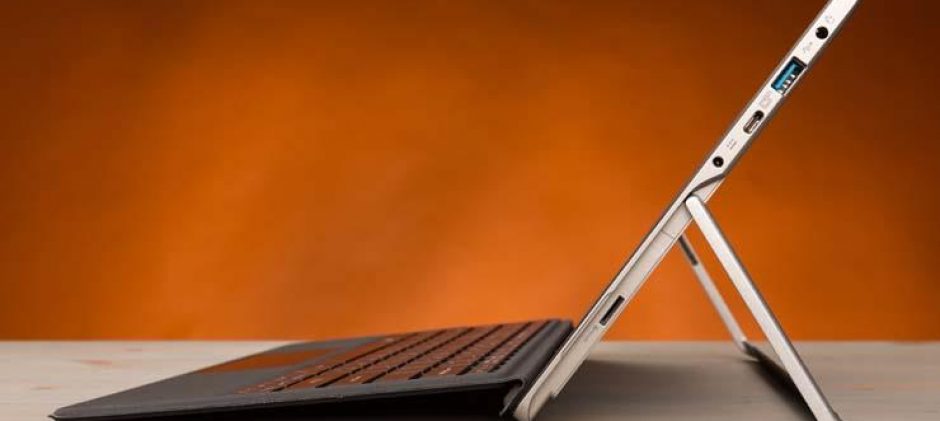 Acer Switch Alpha 12 is a Great Hybrid Gadget in Every Manner
Acer finally comes up with a remarkable construction coupled with stunning design along with awesome performance. It is a new age
gadget
Acer Switch Alpha 12 which acts as a 2-in- 1 tablet with a decent battery life along with an excellent keyboard. Acer Switch Alpha 12 is great gadget for those who are looking forward to do some serious work and gaming on a stellar screen. Some even suggests that Acer has finally come up with first official clone of the Microsoft's premium tablet Surface range.
Acer Switch Alpha 12: A Borrowed Design in Every Way
Acer Switch Alpha 12 reeks of a borrowed design taken from none other than Microsoft Surface gadget. It does have kickstand built in along with a thin removable keyboard as well as the stylus. Acer opted from an aluminium based design for this gadget with round edges and the iconic kickstand frame. As the name suggest this Acer Switch Alpha 12 device comes with a screen size of 12 inches with prominent bezels about an inch wide on either side. It has a resolution of 2160 x 1440 pixels emitting from its LED backlit display which is a vibrant display making the colours pop-out.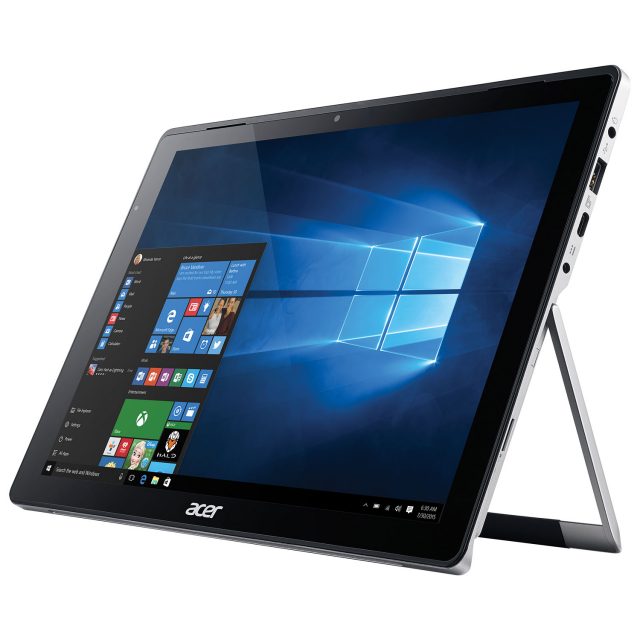 This Acer Switch Alpha 12 gadget is powered by an Intel Core i5-6200 U processors coupled with a 8GB RAM and dedicated Intel HD Graphics 520 card. It weighs about 1.25 kg which is bit on heavier side considering it is a 2-in- 1 tablet. On the photography front it has a no-so- worthy of mention cameras of 5MP at the rear and 2 MP at the front.
Acer Switch Alpha 12 with Decent keyboard, impressive stylus
Acer simply can't make a true Surface Clone therefore t has keep the costs down by opting for just a decent keyboard. The typing experience on this magnetically attached keyboard is really bad which can be summarized in this gadget review. Acer offers a free Type Cover for the keyboard along with this gadget. One of the worst design issues with the keyboard is that the up and down keys are placed very close to each other which makes it difficult to use them. Acer does offer a Stylus simply named Acer Stylus with this gadget which lags behind in accuracy as well as sensitivity. This stylus is a great accessory for the users who are planning on handwriting, drawing or using it for other illustration.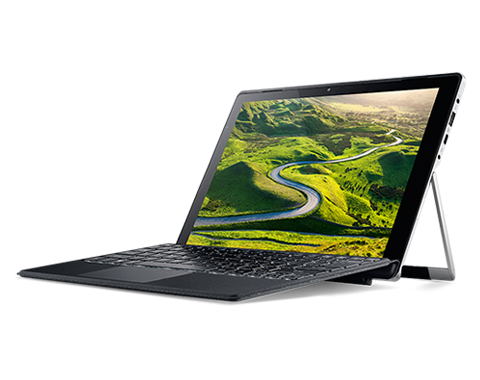 This gadget has brought some software tweaks which allow users to hover over the screen in order to quickly launch apps such as Windows Journal or OneNote.  Acer Switch Alpha 12 comes with a fairly limited port selection wherein users get just one USB-A with 32.0 speeds, a microSD card reader and just one USB-C port. You can hook up this with external device using
Despite of all these cool features this Acer Switch Alpha 12 gadget comes out as a bit heavy and chunky laptop which isn't as thin and elegant as the Swift 7. The only downside for this gadget is its below average display which fails to offer highly vivid color reproduction as they seen on the OLED displays present in similar 2-in- 1s.
About author