Gadget Review: OWC Aura SSD, One of the Great Innovations in Storage Solutions
Gadget Review: OWC Aura SSD, One of the Great Innovations in Storage Solutions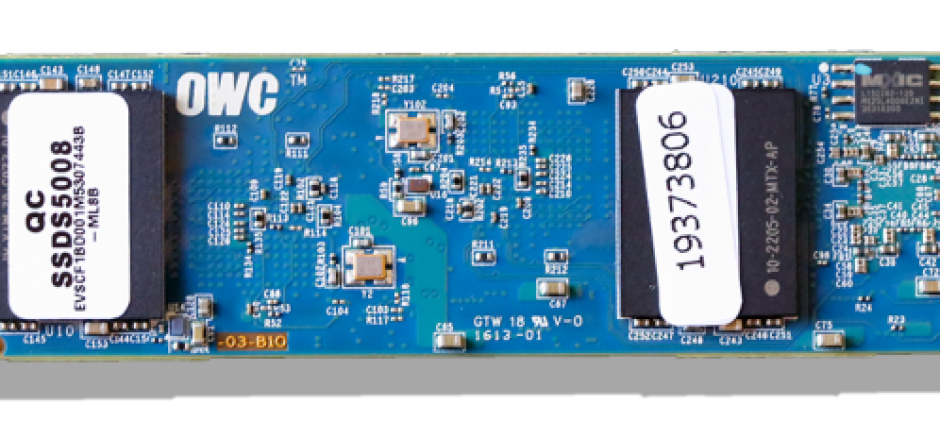 OWC Aura SSD is the innovative storage gadget providing storage expansion solutions for the Macs. And today announced the new family of PCIe flash drives for the MacBook Pro and MacBook Air from (late 2013) and (mid-2013), respectively, to the current models. We are talking about gadget with the storage unit of 480 GB or 1 TB.
Considering that most Mac laptops carry 128 GB or 256 GB drives, it is normal that over the years they will be short of space and touch pulling of external hard drives. For those users who do not want to give up the comfort and speed of a good SSD, the storage facility gadget of OWC proposal namely OWC Aura SSD becomes quite interesting.
OWC Aura SSD Meant for High Performance
This gadget OWC Aura SSDs use high-performance, three-level error correction flash memory. OWC Aura SSD also have integrated TRIM, which automatically sorts information throughout the entire unit, thus improving the life of the disc. Its replacement is as easy as removing a few Torx T5 and Pentalobe P5 screws, for which the upgrade kit comes with screwdrivers.
If we want to go further, we can order an Envoy Pro SSD box, which will allow us to continue using the source disk for other tasks thanks to its USB interface. At the very least, it will serve to migrate information from the old SSD disk to the new drive, and thus clone it so that the system continues to function as usual, without us noticing anything strange, beyond that we now have much more storage capacity.
The Technical specifications of OWC Aura SSD
– 960 GB usable capacity
– Total components of flash memory 960GB
– 64 GB allocated in real time for data redundancy and error correction
– Silicon Motion 2256 Controller
– Marvell 9230 RAID Controller
– Native Command Queuing up to 32 commands
– Encryption based on AES 128-bit data chip
– Read (up to) 763MB / s
– Write (up to) 446MB / s
Compatible with
– Macbook Air (Mid 2013 – Early 2014 – Early 2015)
– Macbook Pro (Late 2013- Mid 2014- Early Mid 2015)
The Great Capacity Storage  of OWC Aura SSD
The storage capacity of OWC Aura SSD provides up to 8 times the capacity of the factory-installed SSD drives, delivering up to 3 times faster performance than factory options.
More particularly This OWC Aura SSD gadget has the leaders in the technology industry
– DuraWrite of this gadget can widen the resistivity of your solid state drive (SSD).
– Brilliant Block Administration & Wear Grading mechanically shells out the data equally throughout the SSD.
– Agile Read Disturb Management widens progressive read / write through Flash elements by eliminating data corruption caused by constant usage.
– It has the precocious recycling for the finer administration of free space. The step by step re-writing of data to the SSD disk over time to assure that data is never debased.
– RAISE (Redundant Array of Independent Silicon Elements) defend the information on your disk, it is similar to having a RAID constellation.
– Best-in-Class ECC Security for accrued data retentivity and unit life.
The OWC Aura SSD Pro 6G delivers 3x faster speed than the factory-built SSD. It is up to 763MB/ s, and up to 8 times more storage capacity. The OWC Aura SSD is a fantabulous gadget that offers you the exemption to determine from a salmagundi of sizes to suit your storage needs.
About author