HP Spectre 13 is the Sexiest Windows Laptop You Can Imagine – Gadget Review
HP Spectre 13 is the Sexiest Windows Laptop You Can Imagine – Gadget Review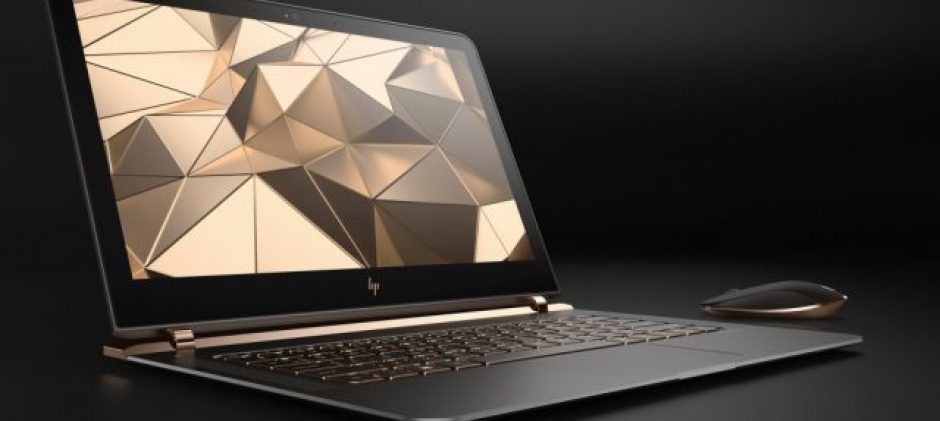 HP Spectre 13 Laptop has Got Everything You Need a Powerful Computing Gadget
HP isn't new to the laptop market but for quite some time it has failed to bring such products which can ignite user's interest either with specs or pricing. This time around HP has brought a great amalgamation of the features, specs and affordability into its ultra thin and light HP Spectre 13 laptop. It is literally the golden boy of HP with golden design wherein the whole body had a gold detaining and everything about this HP Spectre 13 gadget is simply 'perfect'.  This gadget is ultra portable and slim at just 10.4 mm, weighs just 1.1 KG and it comes with a price tag of $1500.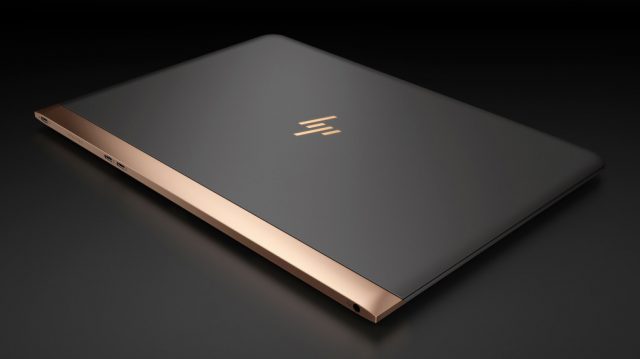 HP Spectre 13: A Great Display Coupled with Amazing Sound
HP has brought Corning Gorilla Glass protection on this 13 inch display having a resolution of 1920 x 1080 pixels. HP has simply the best in class display for this performance giant with no jagged edges, really sharp and clear graphics retention as well as an easy on eye colour reproduction. HP laptops aren't much know for their sound but this time around the presence of quad Bang and Olufsen speakers are showing a definite shift in the HP strategy. These speakers produce amazingly clear and crisp audio with a surround sound effect. This  HP Spectre 13
gadget is aptly suited for watching movies, enjoying online audio/video content and listening to music for prolonged period.
Performance of HP Spectre 13 Worthy of Praise
HP Spectre 13 doesn't just have a great design but it is powered like a beast to undertake any task at hand. It is powered by Intel Core i7-6500U processor couple with a robust 8GB RAM and this combo is more than enough to get anything done. This ultra portable gadget is effortless at multitasking and web browsing and can easily handle the 4K videos also. Users can little bit of gaming as well on this gadget which includes Minecraft running at just above 30fps. Battery life is marvelous on this device with 6 hour and 10 minutes on a continuous video loop.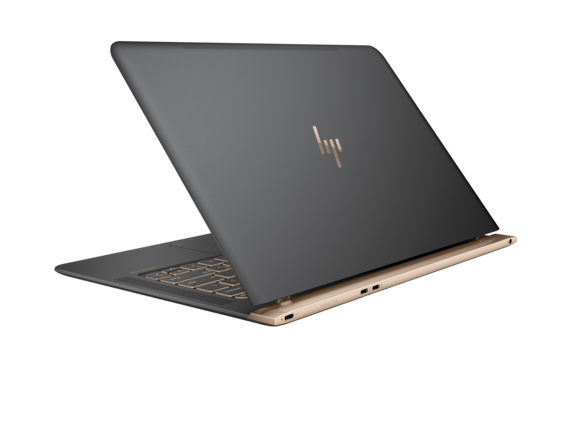 Keyboard, Touchpad and Others Accessories of HP Spectre 13
A great laptop is one which brings a flawless keyboard offering sublime typing experience to the users. HP has brought a highly stylish keyboard on this HP Spectre 13 wherein every key is outlined with gold along with gold lettering. This keyboard offers very great feedback and happens to be easy on the fingers while typing vigorously. Touchpad is small but highly impressive with great feedback and ability to recognize and support Windows multi-touch gestures with ease and simplicity.
As stated earlier this HP Spectre 13 possesses an ultra slim design which limits the ability to offers aggressive number of ports and connections. Therefore this gadget comes with just one USB 3.1 Type C port and two Thunderbolt USB 3.1 Type C ports along with some fans to cool things down. On the connectivity front it does have Wi-Fi 802.11 ac and Bluetooth 4.2 to share data and connect to the internet. This gadget review ultimately shows that HP Spectre 13 is the best option for those who are looking for robust, reliable and stunning Windows laptop.
About author