Gadget Reviewed: HONOR EarBuds 3 Pro
Gadget Reviewed: HONOR EarBuds 3 Pro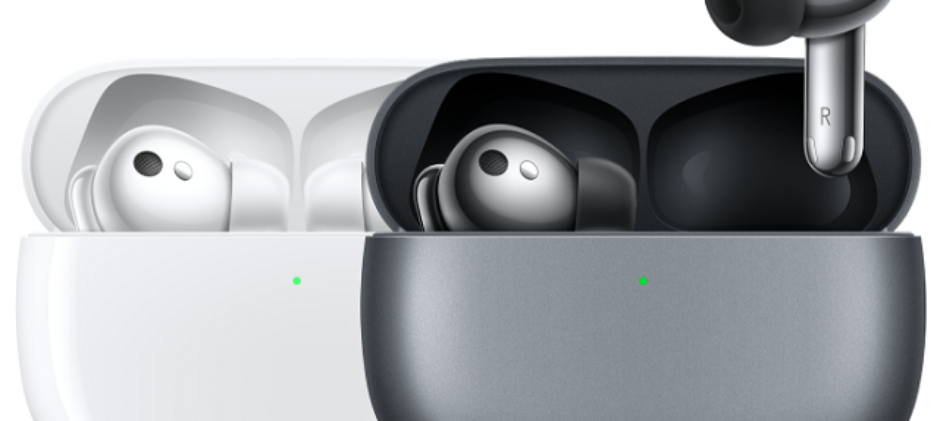 Honor released the true wireless earphones on 28th February. It has 11 mm coaxial dynamic drivers featuring a moving-coil loudspeaker and a high-resolution PZT tweeter. These features allow the HONOR Earbuds 3 Pro model to offer a punchy bass and a clear treble sound.
Features of HONOR EarBuds 3 Pro:
Design:
The model comes in an ergonomic and lightweight design. Besides, it is equipped with a high-accuracy temperature sensor within the driver unit. It features a built-in temperature sensor enabling you to measure the body temperature within the TWS companion app. The product has two big 11mm coaxial dual-drivers, which may be the first in the world.
Three modes:
As the model is compatible with ANC, three levels are available within the app. The names of the modes are— Ultra mode, Cozy mode, and General Mode. It can support a noise cancellation depth of 46 dB. You can control large touch surfaces on the model through swiping and pressing controls.
You can manage the ANC level depending on the ambient noise. It is capable of decreasing noises up to 46 dB. Besides, the model features Call Noise AI Cancellation.
Support:
It is equipped with Bluetooth 5.2 support. Apart from this, it is compatible with regular AAC and SBC codecs. The model enables you to use a wear-detection sensor a hall sensor in low-latency mode. These are perfect for gaming and OTA update support.
Quick charging technology in HONOR EarBuds 3 Pro:
It is compatible with Fast Charging technology offering two hours of music playback, and you only have to charge the device for 5 minutes.
Temperature monitor:
It features a temperature monitor which enables you to activate via tapping three times on the earbud's stem. The unique thing is that it features an AI temperature algorithm.
Wear Detection:
The wear detection technology signifies that the music will be paused if you remove one earbud. You can connect these to mobile with the help of Bluetooth v5.2.
Battery Power:
It is equipped with a 42mAh battery each. Besides, the charging case contains a 410 mAh battery. While turning on ANC, it can last for a maximum of four hours on a single charge and six hours while ANC is disabled. Combining the charging case's battery power and long-lasting capability, users can use the device for up to 16 hours and 24 hours with ANC turned off. You can use a USB Type C port to charge them. Its battery life is 10 hours, and its charging time is 1.5 hours.
Weight and Dimension:
The model's dimensions are 30.5 x 21.6 x 24.3 mm, and 5.1 grams is its weight per earbud. Besides, 64.3 x 46 x 23.2 mm is the dimension of the charging case, whereas 42.6 grams is its weight except for earbuds.
HONOR EarBuds 3 Pro Extra Features:
The Honor Earbuds 3 Pro model is equipped with a few advanced quality features such as low-latency mode, touch controls, many audio modes, a long-lasting battery, etc. It has been many years since Honor has become an independent company. The company ranks one of the two major smartphone brands in China, and it has captured almost 16.7 % of the Chinese smartphone market. This company has got a 100% year-on-year growth.
Color: The model comes in Black, White, and gray color.
Price:
The cost of the model is €199.  Although these were announced at MWC, the availability of the models is still under wraps now.
Temperature monitoring is essential to track someone's health during the pandemic. Users can check the temperature at home with the help of infrared ear thermometers, and it features wearables incorporating temperature monitoring.
If you are willing, tap the model 3 times to turn on temperature monitoring with repeated measurement and an "abnormal temperature alert." According to a footnote, these are not for medical purposes.
As per the report from Wall Street Journal in October, Apple was willing to add the feature in AirPods. Besides, according to a previous rumor, temperature monitoring was considered a feature for the Apple Watch Series 7. But when they launched the device, the feature was not there in September.
The Bottom Line:
The model will not be sold in the United States, and it can be an indicator. This HONOR Earbuds 3 Pro model has not offered too many details while announcing the models at MWC 2022. Its adaptive active noise cancellation (ANC) feature enables you to manage based on the listening environment. The models come with an 11 mm dynamic driver featuring enhanced sound information.
About author