Gadget Reviewed: WASHWOW Portable Gadget Washes Without Detergent
Gadget Reviewed: WASHWOW Portable Gadget Washes Without Detergent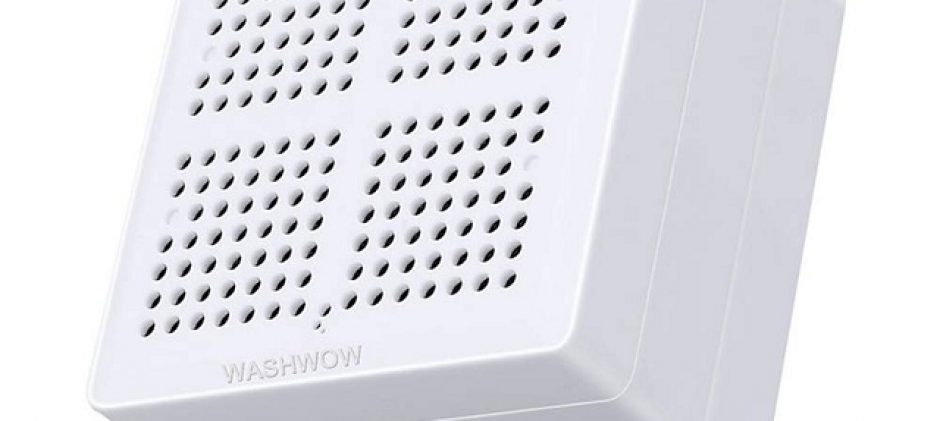 Washwow,  A Portable Gadget for washing clothes. The conventional methods of washing clothes is either hand washing or using washing machines. When putting delicate clothes or even under garments in the washing machine, they can lose shape and color. Sometimes, we may even hand wash these delicate clothes. This takes a lot of effort and there may be chemicals that remain on the clothes.
When you are on a trip or out camping, it could be an ordeal to wear the same unwashed T-shirt. Another cause for concern is the chemicals that may remain on your clothes after washing.
Here is where Washwow comes in. It offers a different solution and it is raising money on Kickstarter.
What is Washwow?
It is a portable cube that washes and disinfects clothes without using any detergent. It is a portable gadget that washes delicate clothes. In other words, there is no need for scrubbing, aggressive spin cycles and detergent. All you need to do is fill a tub or bowl with water and put in the Washwow along with the item that needs to be cleaned.
It is just the size of a soap and weighs 106g. It has a compact design and this makes Washwow easy to carry in your luggage wherever you go. So, wherever you travel it saves you the bother of laundry.
This portable gadget has been tested on different fabrics like silk, lace, cotton, linen and more. You won't be facing any problems of color fading, loss of shape or chemical residue or bacteria.
How does Washwow work?
By using the electrolysis of water, this portable gadget breaks down the liquid into its hydrogen and oxygen components. With the result, the delicate garment is disinfected and any stubborn organic stains get decomposed. Washwow removes organic stains from white clothes as well. In case there is any chemical that is left over from the previous wash through conventional methods, Washwow will remove that too. As seen in the Kickstarter page, 99.98 percent of germs, bacteria and viruses will be eliminated with the use of Washwow.
Portable Gadget Washes Without Detergent
With this gadget, the clothes will be thoroughly cleaned inside and out with the electrolysis of water. Above all there will be no damage to the clothes.
This portable gadget not only disinfects and washes delicate clothing, but its usefulness extends to other items as well. Washwow can be used on toys, kitchen items and many other things that need to be sanitized. This portable gadget is light weight and it weighs less than a quarter of a pound. This item is perfect for frequent travelers and those who are out on business trips.
Washwow is different from conventional washing methods. . It does not leave any soapy residue on the fabrics. In fact, it will even remove any leftover chemicals present on your clothes from the last wash.
The funding for Washwow is being raised through the Kickstarter campaign. There is still a month left to go. Washwow has exceeded its $12,739 funding goal. This gadget starts from $45 which is 30% off, and is available only on Kickstarter.
About author