Best Portable Solar Charger of 2022
Best Portable Solar Charger of 2022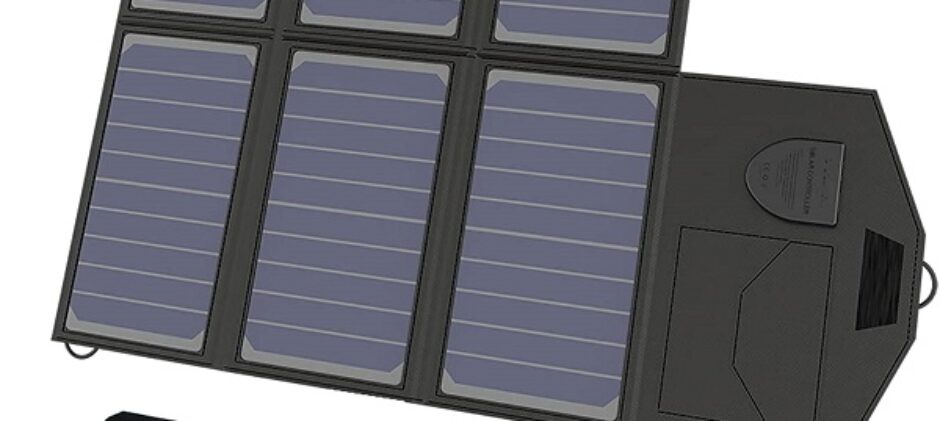 Nowadays, electronics have become a vital part of our life more than ever before. Portable solar charger is one of the electronic gadgets offering electricity outdoors. If you are a backcountry user and going for a trip, you can carry a mobile, GoPros, headlamp, tablet, camera, headphones, and PLB or GPS devices. Besides, a family usually carries many mobiles, tablets, speakers, laptops, electric lanterns, etc., on their long trips.
Bike packers, rafters, climbers, and mountain bikers carry high-powered lights, GoPros, radios, and other electronic equipment. You can charge a legion of devices by harnessing the Sun energy. Therefore, you don't have to carry physical batteries or drain the battery in your vehicle. This article has reviewed the best portable solar chargers for camping, outdoor uses, etc. In addition, we have also let you know how to use these devices.
What is a portable solar charger?
A portable solar charger is a type of charger that employs solar energy to provide electricity to devices.
Is solar power suitable for the environment?
The entire world has been expecting it as a more viable way to power our lives in recent times. The reason is that the environmental footprint is less than other power generation forms.
A few people have criticized the way materials are used in production and the cost of making solar cells. However, the panels can generate more energy than is used to make them.
Since 2013, these have been more efficient than other forms of electricity. Besides, these can last up to 20 or more years. However, the components are recyclable. But the chargers used daily will not last 20 or more years except seeing major failure. So you can get more lifespan compared to using disposable batteries.
We advise you always to recycle the chargers at the end of life, and these can last for up to ten years with daily use. However, in recent times, the new technologies have made the panels much more efficient and lightweight, simple to produce, and less impactful on the environment.
How long will it take to charge your phone?
Before purchasing the best model, everyone wants to know its answer, and the answer is that it depends on a few factors.
Different models behave differently, relying on weather conditions, angle to the Sun, temperature, type of device plugged into, etc. Besides, various chargeable devices come with multiple battery chemistries, capacities, charging algorithms, etc.
How to charge devices while camping:
You can use these in two ways while camping.
1) Directly charge devices from the Panel:
Most panels come with USB outlets. So, if you are willing to use the chargers, you need to plug your device only into the Panel. After that, your job is to put the Panel in the Sun. Now, keep it to charge your device.
Benefits:
The major advantage of direct charging is that you will get more efficiency. While using a panel to charge a battery and a device may lose some power via wires, conversion, and the battery. Therefore, charging your devices can provide the most power from the Panel.
Drawbacks:
No way of storing power: If the day is cloudy, you cannot charge your device.
Compatibility: You can not charge a few devices directly with specific chargers.
Overheat devices: Ensure that you have disconnected your device from the charger. If you don't do that, it can overheat your device and damage it. The good models come with overheat protection but cannot save your devices from harm.
Draw power from the device: If your device is connected with a charger, but insufficient sunlight is there, then the Panel can drain the device battery rather than charge it.
Try to use good models as these have a blocking diode feature preventing power from draining out of the device.
2) Solar Panel + Power Bank or Power Station:
Whether you are looking for a more reliable power source, use a battery for your panels. In this case, you can take the help of a small power bank or a large deep cyclic battery. You can attach the Panel to the battery to take charge of it. Thus, it is possible to charge devices from the battery.
Advantages:
More flexibility: Hence, you can choose battery size, type of outlets, number of outlets, etc., as per your requirements.
Pre-charge battery: You can charge the battery at your home before starting a journey. Therefore, while traveling, you have the power stored in the battery and can use it when required.
Disadvantages:
More complicated: If you want to use the device, you will require a more complex setup for camping, like an inverter and regulator.
Less Efficient: While storing charge in the battery, you will lose some power.
Costly power stations: You will require a big power station to power multiple devices.
Do you really need a charger when camping?
These are excellent and long-lasting. Besides, these are very much reliable. But you should not want a small model to charge your devices and use it for camping. If you find cloudy or rainy conditions, you can't charge anything.
You should use a power bank or power station to charge your devices while camping, and these allow you to pre-charge at home.
What size solar charger do you require for camping?
You will need at least a—
10W Panel to charge mobile
100W to run a small camping fridge
300-500W to run many items like a fridge, lights, game console, etc.
50W to use a laptop some hours daily.
However, it is pretty tricky to calculate the power required for your camping. It varies and depends on a few aspects. For instance, it relies on the efficiency of the panels, the amount of peak light you get, etc.
What to do to calculate solar camping needs?
You should first name the device you are willing to use in the list.
Compute the watt amount used per hour.
After that, you have to multiply the number of watts by the number of hours you use every day.
Now, you will get watt-hours per day.
Next, your job is to divide it by the number of peak daylight hours expected per day.
You got the minimum size you need in watts for your panel setup.
At last, you need to multiply it by two to five times to have a margin of error.
5 Best Portable Solar Chargers:
X-DRAGON 40W SunPower Solar Panel Charger— best overall:
Description:
The best solar charger can generate up to 40W of juice from its eight efficient panels. This product has a pretty large opening for its eight high-efficiency panels allowing it to collect a lot of sunlight. This model folds down very small to fit into your backpack.
You will not find any water-resistance rating. Therefore, you should ensure that the product is not getting in touch with water. You will not get any battery available. If you're looking for a larger model requiring a charge, the model is an ideal option. It is compatible with iPhone 8 devices and Headphones, PC, Tablets, Laptops, Cellular Phones.
It allows you to connect with your mobile and tablet. Besides, with the help of the product, it becomes possible to scale that up to your laptop using its 5 included different-sized barrel chargers and connection for your car battery. It is a valuable tool to keep in your backpack for camping. In addition, the product offers an 18-month warranty providing you peace of mind.
Moreover, the model comes with two ports, and its power output is 2.8A max USB, 18V DC. USB-A & DC are the types of its ports, and the number of cells is 8. Therefore, its efficiency is 22 to 25%.
Features:
SolarIQ Technology: The product comes with a default smart IC chip. It helps to manage the current and voltage automatically to achieve maximum power. Besides, it can provide an ideal current of up to 2.8A under direct sunlight.
Excellent efficiency: It takes the help of solar cells made in the US. Hence, the efficiency is higher than the standard panels.
Dual-Port Output: There are two output ports— a USB port (5V/2A) and an 18V DC output (18V/2A) port. The first one helps to charge your 5V-powered gadgets. Besides, the second one helps to charge your laptop or other 18V-powered devices.
Water-Resistant: The panels have rugged high-wear Oxford fabric and can make the product weather-resistant. As a result, it can last long for any outdoor environment and activities. In addition, the device comes with Surge protection, short circuit protection, and more advanced safety protection features to keep the devices safe.
Accessories: The package includes a 40W Foldable charger, five laptop connectors, 5525 to 5521 DC cable, USB cables, carabiners, instruction, 18-month no worry warranty, and good customer service.
Pros:
18-month warranty
Laptop connectors
Good customer service
Water-resistant
High efficiency
Cons:
Goal Zero Nomad 50— Great for camping:
Description:
Its panel type is Mono-crystalline weight is 6.85 lbs. 17 x 11.25 x 2.5 inches is the folded size of the model, whereas 53 x 17 x 1.5 inches is its open size. Besides, it has two outlets — USB-A (5V, 2.4amp) and 8mm (14-22V, 3.5A).
You can use the model for camping. It comes with a blue solar port enabling you to charge a power station. But you should note down that it doesn't have any USB outport. These types of chargers allow you to chain them together.
The model has been offering a good performance when it comes to testing. It is because it can handle the elements also.
Features:
High-efficiency panel: The product comes with a default 8mm charging cable and a USB port making it highly efficient.
Versatile: There are four mono-crystalline panels offering protection to the product by folding down to a compact profile.
Construction: The product is created and engineered by a US-based team with more than 50+ years of experience with solar energy.
Warranty: You will get here a One-year manufacturer warranty. Besides, you will get good support from the US-based team.
Pros:
High-quality panels
One-year manufacturer warranty
Rugged build
Lightweight
Versatile uses
Cons:
BigBlue 28W Solar Charger— Best Portability:
Description:
The Portable Solar Charger model is an excellent choice if you find a highly-portable solar charging solution. You can fold it down to 11.1 x 6.3 x 1.3 inches. Besides, the model is narrow and thin, enabling you to keep it in backpacks easily. In addition, it has carabiners included allowing you to open up and strap it to the backpack.
It doesn't come with any preloaded battery. But it contains three USB-A ports using which you can charge up your mobile or tablet with ease. Its panels are waterproof.
In addition, it has four 7W panels that can add up to 28 Watts. But unfortunately, these can output only around 17W maximum during testing.
A pouch is available on the end of the model, helping you to hold wires or even devices while charging. According to its water resistance rating, we recommend you to use it for hiking, camping, and even in inclement weather. Of course, cloudy days mean less charging, but you must want the panels to stand up to it at least.
In addition, the best portable solar charger comes with three ports, and its power output is 5V / 4.8A. USB-A is the only type of port, and the number of cells is 4. It supports Headphones, Samsung /Apple iPhone / HTC / LG/ Honor/ Google, Battery Bank, Speakers, Tablets/ iPad. You can use Apple iPhone 8 with the product.
Features:
Upgraded USB-A Ports: Every port can offer maximum 5V/2.4A output, and in total, the maximum current is at 5V/4.8A. With the device's help, you can charge many devices at a time.
Smart charge technology: The technology helps to identify your device smartly. Its optimal charging speed can vary with many devices. The product is 100% safe and offers protection against overcharging, overheating, and short circuits.
Ideal for Camping: This product is an excellent choice if you want to carry it for your extended camping trip. It is ideal for those looking to travel somewhere with an unreliable power grid.
Design: It weighs 20.5 oz and has 11.6 × 6.3× 1.3 inches in size while folded. Besides, the product is easy to carry and enables you to fit into any camping backpack or hiking daypack. Finally, the product is essential for stashing in an emergency kit.
High Solar Conversion: Its panels can convert up to 24% solar power into free energy. The feature makes the Panel durable, and it can withstand better than conventional panels.
Besides, you can find here special PET polymer offering protection to the panels from occasional rain or wet fog. In addition, it comes with a rubber cover that covers three ports and protects them from dust or water damage.
Compatibility: It comes with a USB cable enabling you to use it for almost all 5V Android devices & some DSLRs or Apple devices. But the product requires a few additional original cables for Apple devices.
You should know that it is unable to store the electricity. Therefore, you need to unfold all panels in direct outdoor sunlight. After that, your job is to connect the device to the USB output port. You can not use it to charge your laptops and iPad Pro.
Accessories: The package comes with BigBlue 28W Solar Phone Charger, 50cm USB Cable, User Manual, and user-friendly Customer Service. You will find the product available with an automatic restart function. But still, it is advised to reopen the panels and reconnect your device if the charging is too slow.
Pros:
Three USB-A ports
Automatic restart function
Suitable for Android devices
PET polymer surface for protection
Cons:
Nekteck 21W Solar Charger— Best for Hiking:
Description:
If you see the sun shining and have a portable charger like this, you must use it. This Portable Solar Charger can get up to 24% light efficiency, and the percentage is relatively high in the industry. Therefore, if you want to make a trip, you must keep it in your backpack while traveling.
It has two USB-A ports, which can offer up to 2A of juice or 3A combined. If you are not using it, you should fold it up and keep it inside your bag. In addition, you can find a zipper while using, helping you store a battery or cables.
As the Panel doesn't have any battery included, you have to supply the power to store it. You will only pay for the panels' efficiency if you buy the model. It comes with IPX4-rated panels allowing it to stand up to water splashes. If you are one of those who spend a lot of time outdoors, you can use the model.
In addition, the best solar charger for backpacking comes with two ports, and its power output is 3A max. USB-A is the only type of port, and the number of cells is 3. Its efficiency is between 21 to 24%. The product is compatible with Apple iPhone 6, Samsung Galaxy S6 edge, Samsung Galaxy S6, Apple iPhone 6S, and Apple iPhone 6S plus.
Features:
Efficiency: The product contains three solar Mono-crystalline panels cells, and these are based on SunPower Maxeon technology. With the help of the technology, the model can reach 21%-24% of conversion efficiency. Besides, it can offer sufficient power up to 2.0A max per port or 3.0 A maximum overall.
Smart IC Chip Technology: The Microchip helps to recognize the electronic devices connected with the USB ports. It helps to charge two mobiles simultaneously under safe conditions. Besides, it helps to prevent the risk of overheating.
Foldable: It has a 6.3x 11.1x 1.06-inch size when folded and weighs around 17.3-ounces. You can keep it in your backpack of its small size. Besides, you can see here an attachment hook making it suitable for connecting to a backpack while hiking or walking around town.
Design: Its canvas surface and precision stitching can tolerate rugged outdoor use. In addition, the product uses a PET polymer cover, offering you IPX4 waterproof level protection. Thus, it helps to protect from water and even dust.
Accessories: The package includes a Nekteck 21W Portable charger, 2.6ft (80cm), Micro USB Cable, and a User Manual.
Compatible devices: It is compatible with Samsung Galaxy S10 / S10+ / S10e / S9 / S9+ / S8 / S8+ / Note 9 / Note 8 / Note 7, etc. Besides, the product supports Pixel 3/3a/2/1/XL, Nexus 6P/5X/9, LG G6/G5/G4/G3/V20, HTC 10, HTC One A9/M9, etc.
In addition, it is compatible with IPhone 12/11/ XS / XS Max / XR / X / 8 Plus / 8 / 7 Plus / 7 / 6S / 6 iPad mini 2 / 3 / 4, iPad Pro 10.5 inch, and many more. Moreover, the product supports Google Pixel / Pixel 3XL, Nexus 5X / 6P, Sony XZ2 Premium, Sony XZ3,Tablets, Driving recorder, Navigator, Camera, Huawei P10 / Mate 9 / Mate 20X / Mate 20 Pro.
Pros:
Simple to use
IPX4 rating
Zipper pouch to hold wires
High efficiency
Cons:
Anker PowerPort 21W— excellent performer:
Description:
Anker Portable Solar Charger has been performing very well. It comes with about all the features it should have as the 15W, but with 6W more power. What makes it unique in the list is that it allows you to charge a 6,000 mAh external battery within 3 hours and 40 minutes in full Sun.
The model enables you to charge many devices at a time. Besides, it can handle charge interruption as you expect. The model is not the lightest one on the list. In addition, it comes in a tri-folding design that provides it with a magazine size. Besides, the product is simple to store. Compared with other models, it can deliver excellent performance based on charging capabilities, weight, and price.
Features:
Fast Charging Technology: It has PowerIQ technology that can offer up to 2.4 amps charging speed per port or three amps overall under direct sunlight. The product is 21.5 – 23.5% efficient and can provide sufficient power to charge two devices simultaneously.
Compatible mobiles: It supports IPhone 7 / 6s / Plus, iPad Pro / Air 2 / mini, Galaxy S7 / S6 / Edge / Plus, Note 5 / 4, LG, Nexus, HTC, etc.
Durable: It is equipped with an industrial-strength PET polymer. Besides, a rugged polyester canvas makes the weather-resistant model long-lasting outdoors.
Highly Portable: The product comes in 11.1 × 6.3 inches in size while folded or 26.4 × 11.1 inches in size while opened. It has stainless-steel eye-holes available on each corner, enabling you to attach easily to backpacks, trees, or tents. In addition, its ultra-thin design makes the product perfect for long treks.
Accessories: The package includes an Anker 21W 2-Port USB charger, welcome guide, 3ft Micro USB cable, 18-month warranty, and excellent customer service.
Pros:
18-month warranty
Ultra-thin design for long treks
Weather-resistant
Long-lasting
Fast Charging Technology
Cons:
Doesn't support iPod nano, iPod Classic, iPod Shuffle, HP TouchPad, and Asus tablets.
Factors to Consider in the Best Portable Solar Charger:
Types:
While purchasing, the first thing you have to consider is the size of the Panel. If you buy a model with smaller panels, these can create less power and fewer watts. Besides, if you purchase larger panels, they can generate more power. Try to buy larger panels as these can convert more sunlight into power. As a result, you can recharge your device quickly.
Small:
If you have smaller panels, you should use them to charge small devices like mobiles. These weigh light and come in a compact design. But these can take a long time to charge. However, you can find them with built-in power banks that store power for seamless charging later.
Mid-sized:
Mid-sized panels usually create around 20 to 30 watts of power. You can use these models for phones and tablets as these can charge more quickly. But these are still not sufficient size that enables you to clip onto your backpack to charge while traveling.
Large:
The large panels offer approximately 100 to 200 watts of power. It is possible to charge devices directly using the panels. Besides, these are engineered often to charge power banks. These enable you to port and fold. But they are much heavier compared to smaller models. So, you should use them for car camping or during power outages.
Whether you select a mid-sized or large charger, you may also have to purchase a power bank. It helps to store additional power to use later. A few models come with corresponding power banks, which work best with them only. On the other hand, some models can work with any power bank.
Efficiency:
Good brands of Portable Solar Charger will list their efficiency rating. Anything above 22% is a fairly good efficiency, and yes, just 22% and chargers will lose some efficiency.
You should consider efficiency also before buying the correct Portable Solar Charger model. It is a measurement of solar energy converted into useable energy used to power devices. A few models don't have it available, while a few have 20-25%, an excellent starting range.
Water Resistance:
If you want the best from the panels, you should keep them outside as the Sun is the solar power source. Before buying a suitable model, you should also think about rain and snow. Try to buy a water-resistant one so that it can protect your model from unexpected rain.
Built-In Battery:
The panels create power, and after generating, these will go somewhere. Therefore, you have to connect the panels. If you don't plug in anything, the panels can't create power. In this case, a battery is helpful as it helps to store power.
Power output:
Before buying, you must ensure the type of devices you will use. You can use panels to charge a phone or tablet. Whether you are willing to power something larger like a laptop or even a car, ensure that you have a solid set up to do the job.
Mono-crystalline vs. Poly-crystalline Panels:
The mono-crystalline type is the best type of Panel. However, the poly-crystalline panels come with boundaries between the crystals, helping to decrease efficiency. If you want to have the same power as a mono-type model, you should go with a larger poly-crystalline panel.
Price Per Watt:
If you want to know the value of a charger, you should consider the price per watt factor rather than the overall price.
Total price divided by watts = price per watt.
These are cheaper all of the time. Previously, these were available at $10 per watt. But nowadays, you can get quality models available for less than $3 per watt. Usually, the larger ones are cheaper per watt.
While buying, check whether the Panel is mono-crystalline or poly-crystalline. Poly types are cheaper but not so efficient.
The bottom line:
Our article lets you know about the portable solar charger and other related details. According to our list, the X-DRAGON SunPower model is the overall best for its 40W of power output and high-efficiency cells. It is a perfect choice for those who want to charge up their mobile or laptop. You will get a lot of power from its opening eight panels as long as there is daylight.
Frequently Asked Questions:
How quickly will a solar charger charge?
It relies on the cells' efficiency and the amount of sunlight. The panels are becoming very efficient these days, and as a result, they can provide more power.
Can you jump-start your car?
If you have a big car, you can take the help of panels. These can offer a charge to your car's battery and help to start it. A "jump-start" indicates that you are taking power from a power source to begin your vehicle right away. In short words, yes, you can jump-start your vehicle. However, if you use a solar option, you have to wait some time for your car's battery to charge before turning the key.
Will you get more solar power if you leave it in a window?
Ensure that you have not left panels in a window or a car to charge. The reason is that the glass may focus with a light on the panels causing these to overheat. You should use them outside and under the sun or put them away.
About author