Hospitality Combined With Technology: Self Parking Slippers
Hospitality Combined With Technology: Self Parking Slippers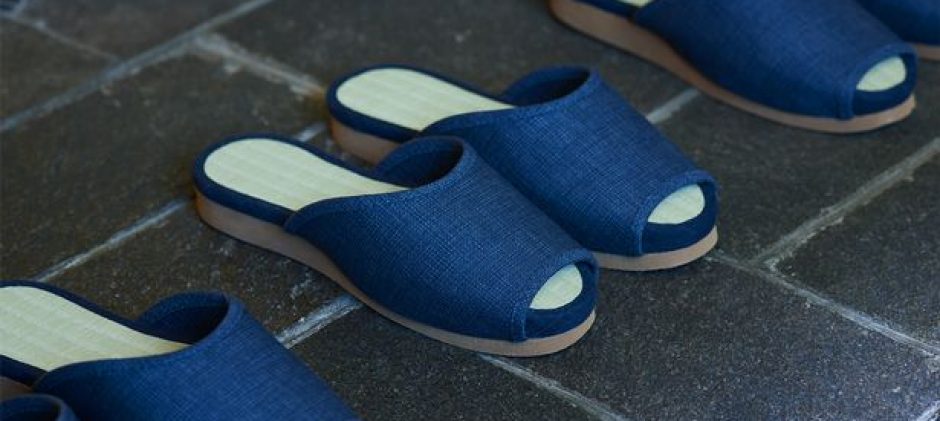 The ProPilot Park Ryokan has come out with Self Parking Slippers for their guests. This inn is situated in Hakone, about 75 kilometers south west of Tokyo. They have combined hospitality with Nissan's autonomous Driving Technology. Some of their selected guests will get a chance to try out these Self Parking Slippers in March.
According to a spokesperson of Nissan, the Self Parking Slippers are basically for highlighting autonomous driving technology as well as for non-driving applications.
Japan is a very orderly nation and the ryokans like everything looking right for their guests. Even having the guest's footwear in the allotted place is important for them. The Self Parking Slippers that use Nissan's ProPilot Park technology is ideal for the guests and the staff as well.
The Self Parking Slippers are neatly lined up in the foyer of the ryokan, where the guests have to remove their shoes. The Tatami matted rooms at the inn have low tables and cushions which are also equipped with Nissan's ProPilot Park technology. The floor cushions and the traditional low tables can wheel themselves into place.
This ProPilot Park technology was introduced in the Nissan Leaf in Japan in October 2017. This ProPilot Park technology has been used by Nissan in its all-battery electric Leaf vehicle. With the press of a button, the ProPilot Park enables the driver to automatically park his vehicle in a selected parking space after assessing its surroundings. The sensors and cameras allow the vehicle to back into a parking slot without the driver's input.
Nissan is offering a free night for one pair of travellers at the ProPilot Park Ryokan, located at Hakone, Japan. The contestants should post on Twitter using hashtags #PPPRyokan and #wanttostay between 25th Jan and 10th Feb.
Visitors to the Nissan Global Headquarters Gallery in Yokohama can try the Self Parking Slippers at the exhibition stall from 1-4 Feb, open from 10am to 8pm.
The ryokan will be using the same ProPilot Park technology in the Self Parking Slippers for their guests. When the slippers are not in use, they will automatically return to their designated position at the press of a button. These Self Parking Slippers will not only entertain the guests, but also reduce the workload of their staff.
Each slipper has two tiny wheels, a motor and a sensor to move along the wooden floor of the ryokan using the ProPilot Park technology of Nissan. The sensors will guide the Self Parking Slippers into their positions so that they are perfectly lined up at the entrance when not in use. This will ensure an atmosphere of order and harmony.
The Self Parking Slippers, together with low tables and cushions that are used in the Japanese inn, ProPilot Park Ryokan, combines traditional hospitality and Nissan's autonomous driving technology. The guests will be entertained with these unusual amenities.
About author