Gadget Reviewed: Everything You Need To Know About The 2019 Audi A7 Design
Gadget Reviewed: Everything You Need To Know About The 2019 Audi A7 Design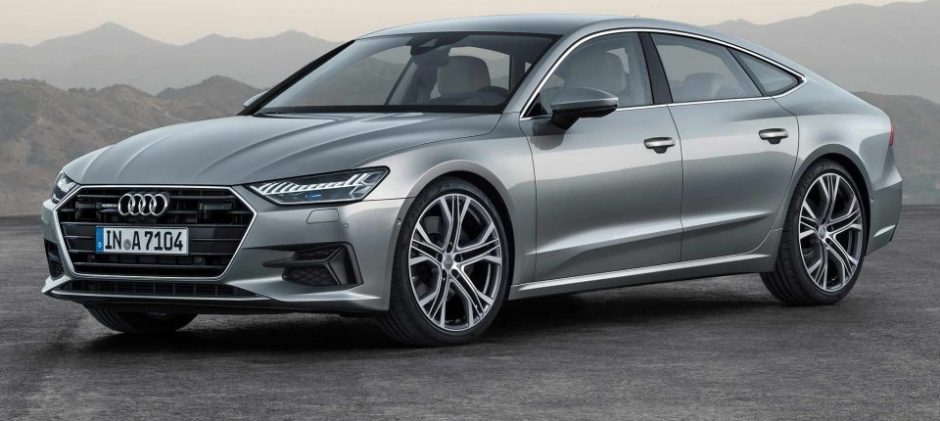 2019 Audi A7 is a big, bold beautiful sedan of the year
Audi A7 was launched in the year 2012 and this time around German manufacturer has giving this sedan a major makeover which was certainly for quite some time. This automobile has its architecture very much similar to the Audi's flagship A8 thereby it boats of a sleek hatchback design now. When it comes to updating the design Audi has brought an expanded grill which sits bit slightly lower, narrower headlamps are present at the top and this vehicle is provided with large air intakes down low.
Boost in features and performance of  2019 Audi A7
2019 Audi A7 comes with a turbocharged 3.0 liter V6 engine boasting of 340 horsepower along with the 369 lb-ft of torgue. It has a new 7 speed dual clutch with automated manual transmission which gets rids of the earlier 8 speed automatic setting  and this equipment is offers enough thrust to the automobile's all wheel drive system. Audi has claimed that this vehicle can hit the speed of 62 mph of acceleration in just 5.3 seconds while traveling urban landscape it will offer a fuel economy of 35 mpg. It top speed has set limited at 155 mph which is more than enough to get some serious high speed action on the freeways.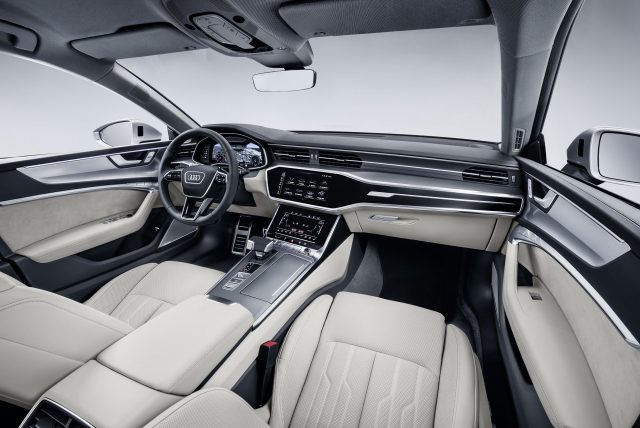 This 2019 Audi A7 also comes with a 48 volt lithium ion battery which powers the important components. Secondly Audi engineers had upgraded the auto stop/start system and it has been linked to the vehicles front camera system which allows engine to start ignition when traffic ahead starts moving.
2019 Audi A7: Brimming with technology
2019 Audi A7 comes with a whole new range of electronic and infotainment system along with the Audi's MMI system but in the new version. This new version boasts of two touchscreens with one present at the leading of the center consoles while other is nicely placed on the dashboard.  Uisng the center console users will be able to control the HVAC while the dashboard version with 10.1 inch screen can be used for controlling the infotainment systems along with the navigation features.
The best part about 2017 Audi A7 is that it kisses a goodbye to analog controls in the form of 'control knob' and switches and in its places users simply get the 'touchscreens'. Everything within this, 2019 Audi A7 can be operated using the touch or voice commands which makes its one of the most futuristic car. There are few optional electronic elements like a cloud head-up display and Audi's 12.3 inch Virtual Cockpit gauge array which can be bought by the consumers.
It also boast some of the new age features like self-parking which allows drivers to navigate automobile in and out of the garage easily, a fragrance dispenser to eliminate the bad odor and massage function embedded in the front seats. 2019 Audi A7 comes with a price tag just under $70,000 for the base model it will be seen in the stores by February 2018 in Germany while it reach US in the latter half of 2018.
About author