iFi DAC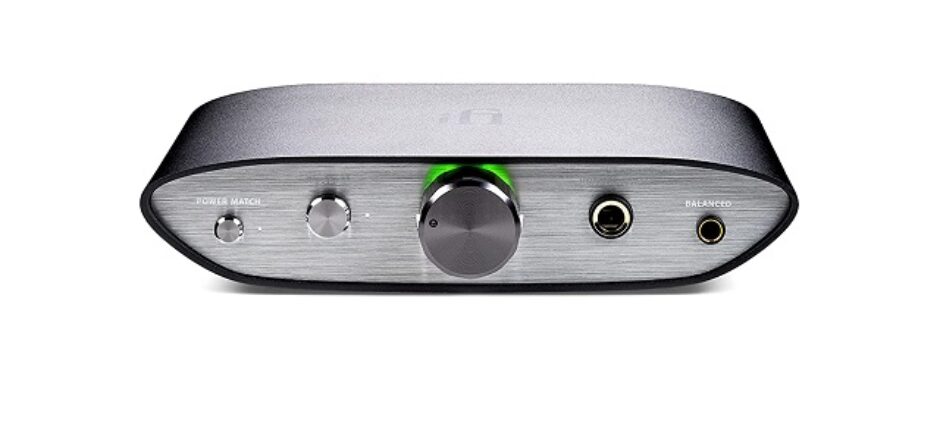 iFi Audio is one of the famous audio tech companies that focuses on improving music enjoyment. The company was founded in 2012. It aims to create audio devices in a way that makes a difference in the way of living life. The company manufactures best quality portable audio devices like DACs, Amplifiers, DAPs, Power Adapters, Digital Enhancers, Cables, and connectors. For upholding high-quality iFi Audio sources the parts of their products across the United States of America, Germany, and Japan. Besides, the company manufactures products that help to improve noise quality and eradicate noise, and lets you hear studio-quality audio like the artists intended.
Over many years of development & research, this company has managed to put out a line-up of devices that have won multiple awards for their performance. These are a few of the most successful products of the company: the Zen DAC (iFi Zen DAC), Hip DAC (iFi Hip DAC), Zen DAC V2 (iFi Zen DAC V2), iCAN (iFi iCAN), ZEN Can (iFi Zen Can) and XDSD (iFi XDSD).
Every iFi DAC and AMP features some best techs, like Custom Op-Amps, Burr-Brown DAC Chips, & long battery life. Whereas some come with a few top-quality technologies, such as 3D+ and XBass+.
iFi DAC Description:
iFi ZEN DAC allows you to chill with the music at a price that is budget-friendly. You can use it as the USB DAC for active speakers, and an ultra-compact headphone amplifier. The 1.38 x 6.22 x 3.93-inch (HWD) units come with a balanced analog stage and switchable balanced & single-edged output. All credits go to the balanced design incorporating circuit components — TDK C0G capacitors, & a first-rate analog volume pot.
Features Of iFi DAC:
Well Connected:
The Pentaconn 4.4mm balanced outputs help to transfer signals between compact products, which can't accommodate traditional XLR connections. A front-mounted 4.4mm output sits with a 6.3mm headphone socket that accommodates 6.3mm to 3.5mm adapter.
With the help of the 4.4 output to the rear, the connection to amps & active speakers will remain equipped with a balanced input through a 4.4mm-to-XLR cable. The input may be a Pentaconn 4.4mm input or XLR input. Moreover, single-ended RCA outputs are given. For example, the ZEN CAN analogue headphone amplifier is able to connect through RCA or using a 4.4mm-to-XLR interconnect cable of iFi for excellent & balanced performance.
It is possible to switch the line-level outputs —both single ended & balanced, between fixed & variable for increasing the versatility of the iFi DAC. Volume control is applied to the audio signal with the help of the variable setting. It allows the model to perform like a pre-amp, which feeds a power amp or active speakers. The volume control is bypassed by the fixed option to fix the output at 4.2V (balanced) or 2.1V (single-ended) in order to connect this to an integrated amp or external pre-amp.
All-new ZEN DAC V2:
The headphone amp will make you fall in love with its unique features. Due to the added oomph & an indigenously developed 16-core XMOS chip, the ZEN DAC V2 has become better than ever before. The low-latency XMOS microcontroller is capable of optimizing the sound. Additionally, it can improve clock speed, processing power, memory & SuperSpeed USB standard. You can pair the ultra-capable DAC/Amp with an amp or active speakers to listen to top-quality music at home or office.
Compatible With 32-bit/384kHZ PCM And DXD Files:
This model is compatible with MQA & DSD256 for true-to-life audio. While True Native Burr-Brown chip design makes DSD  perfect, it lets you enjoy songs in studio quality. It is compatible with Hi-Res True Native playback of different music formats like DSD256, MP3, PCM384, and DXD384.
MQA Decoder & Master Recording Quality:
ZEN DAC V2 is able to render & decode MQA files. Therefore, you are able to enjoy the music in the original recording quality. You need to keep an eye on the LED light that will turn green while decoding & playing MQA files. When the light turns blue, it indicates that you have played the MQA Studio file.
Jitter-free Sound:
Its balanced circuits decrease crosstalk & noise to get a better sound quality. The advanced Global Master Timing Femto-precision clock can provide 20dB better performance.
Connect To A Pre-amp Or Active Speaker:
Users will be able to switch the iFi DAC from Variable and Fixed within a moment. You should first set this to a variable and then use it with a pre-amp or active speaker. Adjusting volume over fixed mode can be done. Moreover, you can connect an external pre-amp or integrated amp to the ZEN DAC V2.
A Powermatch Switch:
The headphone amp comes with a Powermatch switch that helps in adjusting the gain in order to match that of the headphone. You can leave it at a lower setting for hiss-free audio, along with sensitive IEMs.
Bassheads:
When you use the model, you will get a TrueBass experience. ZEN DAC comes with a switchable 'bass boost' operating in the analogue domain. It can be used with open-back earphones or IEMs. However, it doesn't include DSP.
Simple Connectivity:
You can connect through USB 3.0 input from the USB source like a DAP or Digital Audio Player.
High-Resolution Audio:
Using this model, you can hear many songs in a new light along with rich detail & warm natural tones. This one is able to process hi-res audio format up to DSD256, PCM 24/384, DXD 384kHz without additional conversation. Thus, the model allows you to listen like the artist intended. It is a perfect device for upgrading the sound for streaming services like Spotify, Tidal, Qobuz, & Amazon Music.
Rich In Technologies: 
It supports different technologies like variable analogue volume control, PowerMatch adjustment for iEMs/On & Over Ears, etc. In addition, it is compatible with TrueBass technology, letting you add bass to iEMs.
Stylish And Smart Design:
As iFi Dec is made of military Grade Aluminum, the model becomes sturdy. It comes with a sleek exterior. The smooth edges & curves will bring tranquillity to the office or home.
Pros:
Clearer & more insightful
Awesome dynamics
Output selection is outstanding
Cons:
There is no info regarding the fixing issues
Conclusion:
When you look at the brand new Zen DAC V2, you will find it indistinguishable from the originator of it. Although these models share the same build, the company has decided to release the new iteration of the DAC/Amp. At $159, the upgraded Zen DAC will sit a little bit above the original's price tag of $129. iFi is providing a good jump in the quality with this product for the newcomers to the company, while keeping the performance and features top-notch. However, Zen DAC owners with budget-friendly headphones will not feel the urge to rush out and upgrade to the V2 unless they get a good return on the original.
Frequently Asked Questions
Is iFi a Chinese company?
You should know that both AMR or Abbingdon Music Research and iFi Audio are United Kingdom-based manufacturers of top-quality desktop & portable audio equipment.
Do you need a DAC for your iPhone?
If the sound of the existing media player seems great, then you may not need an external DAC.
Is DAC better than a smartphone?
You can use a portable DAC for enjoying the high-quality sound and keep your smartphone as a player.
About author