Lenovo LOQ Gaming Laptop — Gadget Reviewed
Lenovo LOQ Gaming Laptop — Gadget Reviewed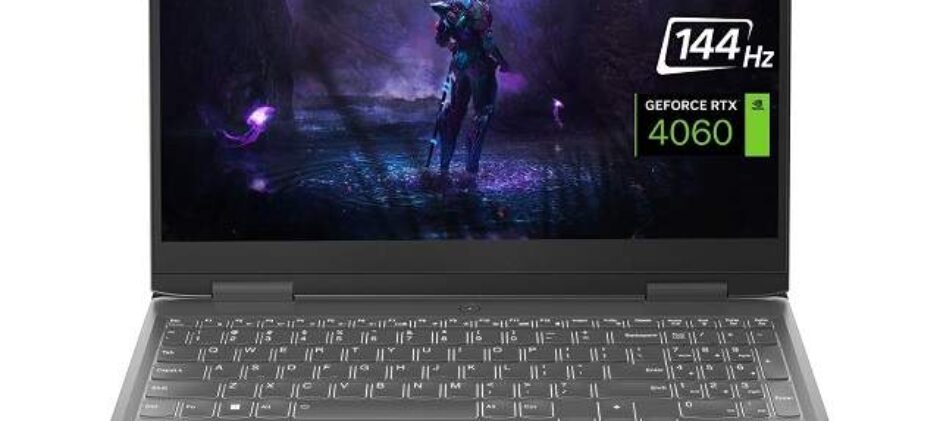 When it comes to talking about the affordable gaming laptops of Lenovo of this year, we need to mention Lenovo LOQ. In the previous year, you may have considered a Lenovo Legion 5 or IdeaPad Gaming. However, within this short period, Lenovo LOQ has become several users' favorite affordable gaming laptop of 2023.
Lenovo LOQ gaming laptop comes with an upgraded 165Hz display. Generally, the starting price of the Lenovo LOQ 15 family is $950/£899 and comes with bumps to the CPU, GPU, RAM, display, etc.
Lenovo LOQ Gaming Laptop  Description:
The design of this model is different from the typical entry-level gaming laptops, as it comes with connectors across its three sides. Besides, the Lenovo LOQ gaming laptop includes a stick-out thermal platform that can be considered as a heat sink "butt" which you can find in high-end models.
When you see the model, you will find its outer side is made of plastic. However, a few laptops of Lenovo company have metal lids & keyboard plates. But there is no usage of aluminium beyond its shiny logos on the lid as well as its inside. Still, the metal logo plates show a classy attention to detail.
If you are looking for a better-looking budget laptop, this one is a great option. It is 25 mm thick and weighs 2.4 kg. However, this model isn't recommended for use as a portable PC unless you are such a user who remains dead set on a gaming laptop. This newly launched gaming laptop includes dual 8GB DDR5 RAM. Whereas the amount of PCIe NVMe SSD storage is 512 GB. Besides, the laptop has stereo speakers which are optimised with Nahimic Gaming Audio. Additionally, this model comes with an integrated A1 chip. It can support a full-HD webcam with 1080p & an E-shutter.
Features Of Lenovo LOQ Gaming Laptop:
Display:
While the display resolution is up to 2560 x 1440 pixels, it offers 380 nit brightness. For LOQ 15, the company sells two major screen specs— the basic 1080p version and a 1440p.
As per Lenovo's own specs, the Lenovo LOQ model's higher grade display comes with better color compared to the entry-level laptops. The 1440p screen comes with a decent color saturation. It impresses people by offering 98.7% coverage of the classic sRGB color gamut. Whereas the standard 1080p display comes with poor color saturation, the result of which you will not get the vibe with the base spec.
As a budget-friendly gaming laptop, its maximum brightness is above average. It includes 165Hz of maximum refresh rate, almost three times the norm.
Keyboard And Touchpad:
In this section, three main things should be discussed, including
1.5mm key travel, plastic touchpad and White or 4-zone color backlight. This gaming laptop comes with a similar keyboard setup to its siblings. You may need to spend a little time adjusting the keyboard to get up to speed. The extra benefit of the keyboard is its well-arranged number pad and full-size arrow keys. It has a smooth touchpad, which is spacious enough to scroll swipes or multi-finger gestures.
This model comes with RGB backlighting but is divided into four zones. When backlights are set to a single color, these look much better. You can see a NUM pad to the right. The classic plastic pad is designed to look like a textured glass one.
I/O Options:
Lenovo LOQ Gaming Laptop comes with three USB-A 3.2 ports where two ports are Gen 2, & one port is Gen 1. In addition, there is a USB-C 3.2 Gen 2 port, which is compatible with PD & DisplayPort 1.4. Besides, there is an HDMI 2.1 port, an RJ-45 ethernet port, an audio combo jack, a power connector, and a hardware e-shutter switch for the webcam. What you will miss is a Thunderbolt port.
Performance:
The performance is something you have to consider before buying a laptop. This superb performing Lenovo LOQ Gaming Laptop comes with a 13th-generation Intel Core i7-13620H paired with NVIDIA GeForce RTX 4060 Laptop GPU using a TGP of 115 W. This model is equipped with 16 GB RAM & a 1TB SSD which can read speeds up to 4065MB/s. Whereas the highlight of this model is Nvidia's RTX 4060 graphics card. As per the software, the card has 90W limits. However, it can borrow more from the CPU pile to reach the claimed 115W. You can see a nerd-friendly GPU overclock mode that can help to increase performance by around 4% with the default boost settings.
Battery Life:
Lenovo LOQ is equipped with a more ordinary 60Wh battery, which you can see in an ultraportable laptop with decent productivity.
The stamina of this model at default settings is mediocre, 4 hours & 50 minutes of light work. It includes a slimline power adapter. Compared to an ultraportable laptop, a gaming laptop requires a lot more power, resulting in a heavy adapter. But for regular portable use, it isn't a perfect laptop.
 Heat & Noise:
Heat is the only drawback of the Lenovo LOQ Gaming Laptop, as it gets uncomfortably hot. But if you perform a stress test, you will find the internal temps working fine. On the other hand, the CPU can hit 86° Celsius of maximum temperature. It is seen that the temperature of surfaces goes over 45 degrees. There is a hotspot between the trackpad and the spacebar, radiating heat when workloads are intense. That's why you should use a separate mouse and keyboard.
Connectivity & Features:
It is equipped with rear-mounted connectors. Besides, a separate HDMI 2.1, Ethernet, and two 10Gbps USB-A ports can be seen along the back. A headphone socket as well as USB-C on the left join these two ports. However, you will not find any SD card slot. The Lenovo LOQ 15 comes with a 1080p camera, which is a huge cut above the 720p gaming laptop norm.
Pros:
Excellent performance per pound
Quality keyboard
Wonderful design
Cons:
Basic touchpad
Loud cooling system
The Bottom Line:
Considering the gaming performance of Lenovo LOQ gaming laptop, we can say undoubtedly that it is the best affordable gaming laptop to pick up. If we compare Lenovo LOQ gaming laptop with any other model in this price range, we can say that the LOQ model comes with the best display. But the high surface temperature may disappoint you.
Frequently Asked Questions:
  Is LOQ a gaming laptop?
Yes, Lenovo LOQ is a gaming laptop available at an affordable price.
What does Lenovo LOQ mean?
The term "Loq" is used as "LOQ" to make it stylish and it should be pronounced "lock".
What are the disadvantages of Lenovo LOQ?
Heat is the drawback of this gaming laptop.
About author