Oclean One the Fastest Smart Sonic Electric ToothBrush
Oclean One the Fastest Smart Sonic Electric ToothBrush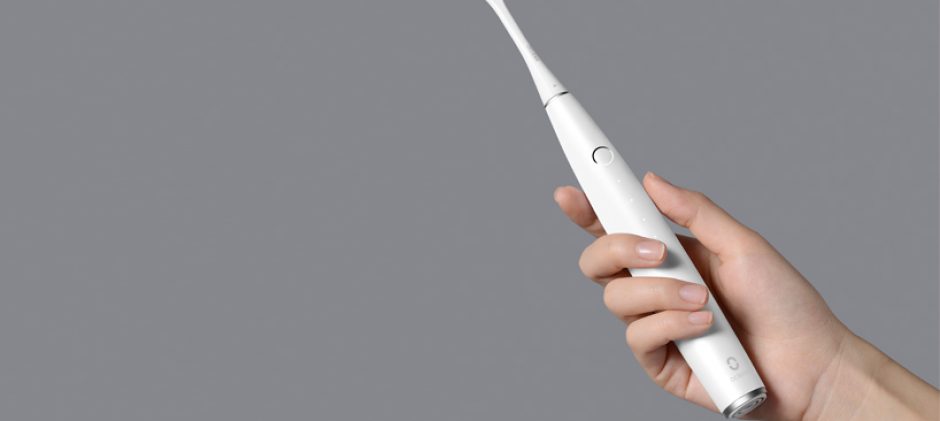 No one will reject a big smile as bright as an emoji style and that is exactly what Oclean One does to give you the confident smile and fresh breath with advanced technology. Oclean One Rechargeable Sonic Automatic Tooth Brush offers optimum comfort with truly deep cleaning for you with its high efficiency magnetic levitation BLDC motor and high density planing brush. The brush can clean teeth, whiten teeth, massage gums, prevent tooth decay, remove plaque and coffee stain.
Oclean One, With over 72 types of personalized custom cleaning programs, you can use the APP to customize your own brushing mode according to your special needs, such as scale, brake teeth or special pregnancy care, to complete your route daily dental cleaning and take care of your gum health. The various high precision built-in sensors can detect your brushing gesture and other elements, and APP will analyze the data to give your brush feedback report.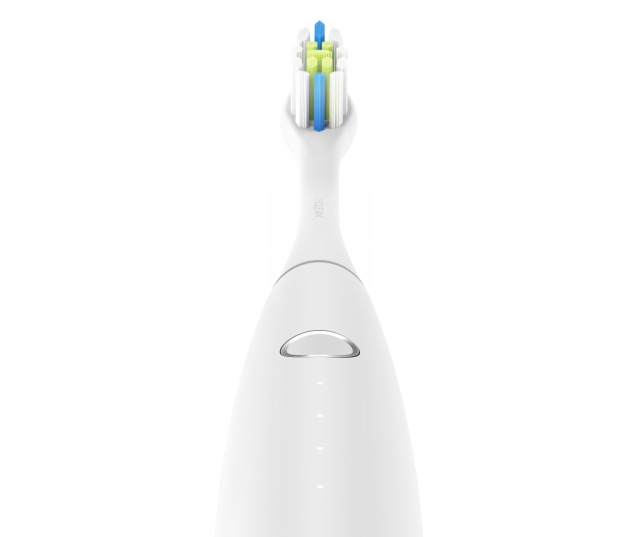 Main features of Oclean One:
High Efficiency Magnetic Levitation BLDC Motor
High-frequency sonic vibration 42000 strokes per minute and 280gf.cm strong output torque make the transmitted energy efficiently at the head of the brush. The energy conducts the water and the foam of the toothpaste to form the force of the pulse to effectively clean the opening of the tooth and remove the dental plaque
High Density Bright Plantation Brush
Adopting American reputation DuPont Tynex Brilliance bristle, improved with German brush Pedex and Pedex fade-asking brush, brush quality is increased with double shine which makes the toothbrush head rust-free, environmentally friendly and healthy and bristles rounding does not scratch your Rubbers or damage the surface
3 cleaning modes x 4 degree cleaning
12 types of personalized cleaning care programs can be grouped with three modes of cleaning cleaning, whitening, massage and cleaning four degrees, you can customize your own cleaning mode based on 72 basic free APP options on your smartphone
Connect the toothbrush to the APP via Bluetooth 4.2 BLE, and you can easily customize your own brushing mode according to your daily habits and cleaning needs
Standard brushing with built-in sensors
With several sensors inserted to detect the brushing time, angles, pressure and gesture, when connected to APP, you can look through your brushing feedback report which helps you to gradually develop a good habit of brushing your teeth
Faster magnetic charge in 3.5 hours for full
Compared with other toothbrushes, Oclean One is advanced by the full charge of 3.5 hours of fast magnetic charge, while the others charge completely from 15 to 20 hours. If you brush your teeth twice for one day and 2 minutes for once, 60 days is available.
A large toothbrush for travel – long waiting time
When fully charged, the toothbrush has sufficient battery life for 60 days of regular use. APP shows the battery on the left, so you can charge on time
Compact design and unibody, waterproof grade IPX7
The unibody of Oclean One makes every part of the board trouble-free, the IPX7 waterproof rating allows it to be placed in moist areas. The simple and compact design of Oclean One improves its appearance, and mixes well in your bathroom
About author