Aivia –World's Smartest Speaker With A Built-In SubWoofer
Aivia –World's Smartest Speaker With A Built-In SubWoofer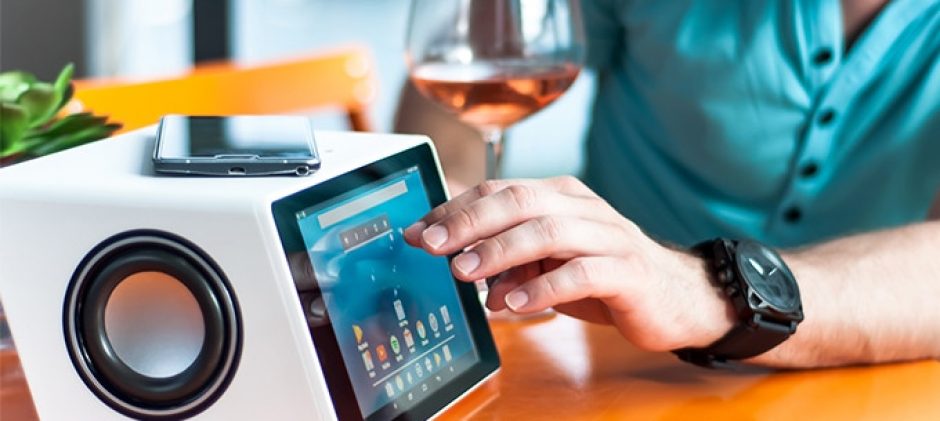 Future Is Here: Aivia Is a Smart Speaker With a Built-In Subwoofer
Have you ever wished for a smart speaker which can do almost everything you can wish for rather than simply listening to sound & music? A project placed on the famous Crowdsourcing website Kickstarter is aiming in that very same direction where it is asking the users to think of more when it comes to speaker. This speaker is called Aivia smart speaker which aims to bring the best of Android and everything else into a speaker. It is simply the world's smartest speaker with a built-in subwoofer system. It is feature rich futuristic speaker system with voice activated controls, wireless connectivity & charging along with touch-screen interface as well as an 8 MP camera.
Aivia Compact, powerful and smart speaker
Aivia smart speaker is quite portable which means users can take it with them without any hassle or awkwardness. It has a futuristic design which makes it look like a dashing piece of artefact and it has taken almost 2 years for the designers to make it just right. It developers claim that this speakers offers a much more refined and desirable sound quality which is sorely missed on the Google Home and Amazon Echo devices. It comes with two side speakers as well as very special large dedicated subvwoofer which help in creating high quality sound and music rendition which you crave for. These speakers are powered by Band & Oleufson engineering which helps in getting 35 watt of neat sound package.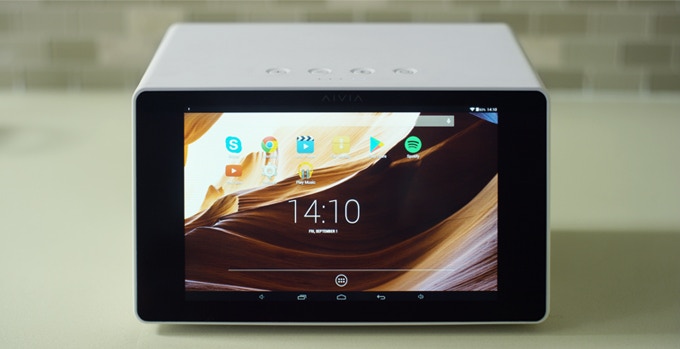 Aivia Voice controlled speaker is simply amazing
Aivia smart speaker is termed smart because it comes with voice controls and it offers wide range of features to the users which are simply amazing. It can search through all the music present in any app or right in the internal storage in order to play the exact song you had asked for. Asking this speaker is pretty as user are simply required to speak up the commands and let the speaker do the rest of the job. Users will need to enable the Google Now in order to play their favourite titles from their music streaming apps.
Listen to music in a refreshing new way with Aivia
The best thing about this speaker is that it allows users to store music and apps on it very won storage device. It has a vibrant touch screen which acts just like any other tablet. Users can watch their favourite movies, music videos and to do videos on the go. This speaker has also kept the users communication need in focus by having a 8 MP front facing camera which can be used for video chatting or acting a home security tool.
One of the most striking features this speaker is that it possess a wireless charging station right on the top surface. This can be utilized for charging mobile phones by simply keeping over Aivia smart speakers.  This speaker offers a battery back of 5 hours of playtime along with 10 hours of standby which is more than enough to keep you entertained.
About author