Smart Home Gadgets to Make Life Easier!
Smart Home Gadgets to Make Life Easier!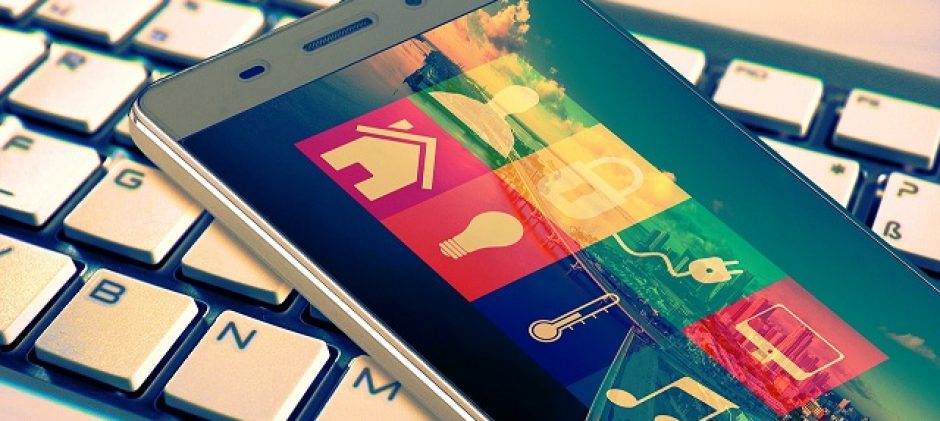 School is just a moment away. The fun summer holidays are winding down and hectic school days are about to begin. Getting the usual stationary for the upcoming year, may not be the only thing on your to- do- list. To get school ready, here are a few smart gadgets to get things going. Here are a few smart gadgets that can make life just a little bit easier especially with the new school year coming up. Just sit back and relax while we do the legal work for you. So without further ado let's begin this list of smart home gadgets.
Upgrade your Home with this New Smart Key System:
If you have kids around then you know what it means to have lost house keys. Well, now no more calls saying that they have lost their keys yet again. With the Schlage Encode Wi-Fi Deadbolt, storing up to 100 passcodes, you won't need to give the house keys to you child anymore.
This especially come in handy when you're out and your child comes back form school or to let the baby sitter in for a few hours. The smart deadbolt comes with Amazon's Alexa, Google Assistant, Amazon Key, Ring and Schlage's very own home system. Even if you haven't gotten around to setting a code as yet, you can allow anyone in from your smartphone.
This is one smart home gadget You need to Have:
Being able to set the thermostat in your home when you're not there, may shave a few dollars of your electricity bill. But what's more important is getting it at the right temperature when you have a fiddly kid coming back from soccer practice. The Emerson Sensi Touch Wi- Fi Thermostat is the one to get. It comes with an app that allows you to adjust the temperature form your smartphone. It also comes with Alexa, Google Assistant as well as Apple HomeKit.
Need to keep an Eye On Your Kid- Get yourself a Smart Security Camera:
If you need to keep tabs on who your kid is allowing to your home, then having a smart security cam is the way to go. You can check who's coming or going out of the house using this snazzy device. While you do need to get Google's Nest Aware Paid subscription to go along with the Google Nest Cam Outdoor camera, this is still one of the best smart security cams to own. Along with the subscription you get 24×7 monitoring, intelligent alerts, activity zones and a video history ranging back to 30 days. You can also get a live feed from an app on your phone or even smart speakers like the Google Nest Hub.
Now for an Indoor Camera to keep an Eye on the Kids:
This is one of the few smart home gadgets you need to have if you want to keep tabs on the kids when they're at home. The Logitech Circle 2 is easy to install and use. This smart home gadget also comes with a complimentary 24 hour cloud storage as well as makes a montage of the day's highlight's to catch you up on what you missed while you were away. This cool gadget also works with Amazon's Alexa, Google Assistant and of course, Apple's HomeKit.
This is one of the few Smart Home Gadgets you need to get- Smart Doorbell:
A smart doorbell allows you to see who's at the front door and also speak with them, all while you're not at the door. The Ring Video Pro 2 is one of the best smart doorbells to own. This one offers solid connection, good night time vision- for those nightly visitors and is also compatible with Amazon's Alexa. This smart device also comes with an app that allows you to answer your door from anywhere.
Get to that To – Do – List with this handy smart Home Gadget:
A smart speaker is what you need to keep track of a hectic schedule. Amazon's echo is the best home speaker we've tested out so far. Besides being compatible with most IoT devices, it can give helpful reminders of things you have to do in a day, besides giving you recipes on demand and answering your kid's questions.
If you're on the look- out for a smart speaker just for the kids, then Amazon's Echo Dot Kids Edition is the one to get. It has kid friendly content and calls only pre- approved persons.
Smart Lighting as one of the many smart home gadgets to Own:
Turning on the lights manually is easy- peasy what do you need a smart gadget for right? Well think of it this way, trying turning on the lights with an armful of things and then you'll see what a balancing act it can be. To help switch on the lights without manual intervention we've got the Philips Hue White and Color Ambience Starter Kit as our top picks. These can of course be used with Alexa, Google Assistant, Smart Things and Apple HomeKit too. All you need to turn on the lights is your voice, "Hey Alexa turn on the lights….." and t's done. Ok it does need a little human intervention but the balancing act is kept to a minimum.
A Bluetooth Tracking Device to Find Your Child's Misplaced Belongings:
If you have a kid then you know what a day spent looking for things looks like. So the next time you go to the store to stock up on that all important stationary, try getting a Tile Mate Tracker too. This small white colored tracker can easily be placed onto your kid's stationary or slipped inside a book or folder.
So once anything is lost, just pop open the app and look for the missing article. If the said article is 150 feet from the phone it will start playing a tune to help you find it.
These are some of the few smart home gadgets to get yourself to prep for the upcoming school year.
About author