2019 Lexus ES Revealed Before Beijing Debut
2019 Lexus ES Revealed Before Beijing Debut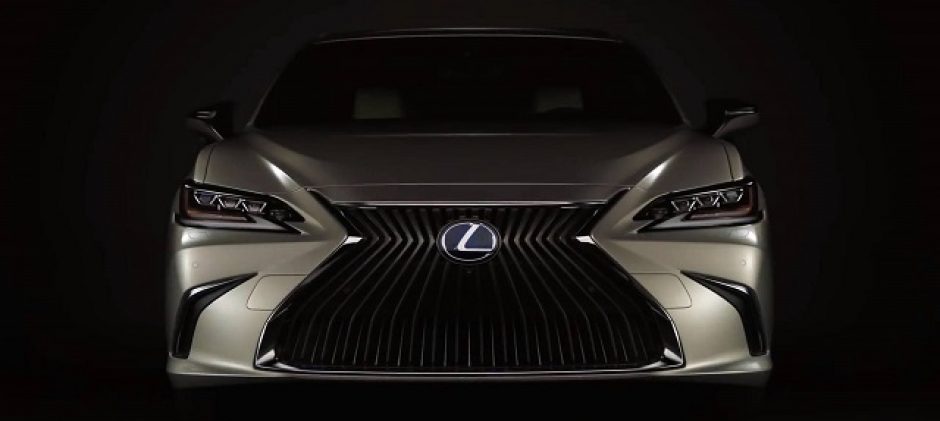 2019 Lexus ES Is a Major Upgrade over Its Predecessor in Term of Design & Technology
Sometimes automobile manufacturers simply avoids brings the next iteration of their successful vehicles. Similarly a number of people were patiently waiting for the launch of the next iteration of the Lexus ES which realised way back in 2013. Now Toyota has decided to finally launch 2019 Lexus ES which still retains the iconic Spindle Grille design and comes with a range of major, minor and astonishing upgrades which also happens the need of the hour.
Toyota is expected to launch the vehicle at the upcoming Beijing Motor Show among much fanfare. Its marketing has focused on the presence of the stylish oversized grilled along with the LED underlined headlamps and craftily designed chromed intake fangs.
The all-new 2019 Lexus ES
The new 2019 Lexus ES is a beauty to look and it features the signature massive spindle grille right on the front. This grille is also flanked by a new set of LED headlamps which possess the new age daytime running lights as well. 2019 Lexus ES is quite stylish than the earlier version due to the presence of the metallic styling element present on the grille borders and the chrome accents of the vehicle. It also has the new multi-spoke alloy wheels and rear end of the vehicle features another set of stylish LED tail amps and Lexus engineers has some work in redesigning the rear bumper to give a new refreshing look to the overall car.
It is worth noting that there are almost no mechanical changes but little bite of refined of redesigning is expected to be seen. 2019 Lexus ES will come with the same 2.5 four cylinder petrol engine along with an electric motor. This engine gives out the power of 202 bhp with the torque of 213 Nm. If you are looking for a capable vehicle then Toyota is also offering a 3.5 litre V6 petrol engine which takes the power to a massive 264 bhp.
Toyota is busy creating hype around the impending launch of the 2019 Lexus ES which happens to look much sharper, stylish, elegant, premium and luxurious than its predecessors. The popularity of the Lexus ES models are quite high within the States as it has sold over 72,000 in the year 2013 and 2017 while in 2007 it registered the highest t volume of sales with units sold at 83,000.
Gearing Up to Take the Automobile Industry with a Storm
The 2019 Lexus ES model is mainly based on the Toyota New Global Architecture platform or commonly known as TNGA platform. This platform is known for delivering lighter vehicle equipped with all the necessary modern features and technology.
This new version will certainly be featuring new materials coupled with better upholstery and the advanced infotainment system to fulfil the modern in-car entertainment needs. 2019 Lexus ES can't be left far behind in offering some stunning new age tech based features like pre-collision warning system and the steer assist system.
About author