Motorola Moto X4 Now Works on Google Project Fi
Motorola Moto X4 Now Works on Google Project Fi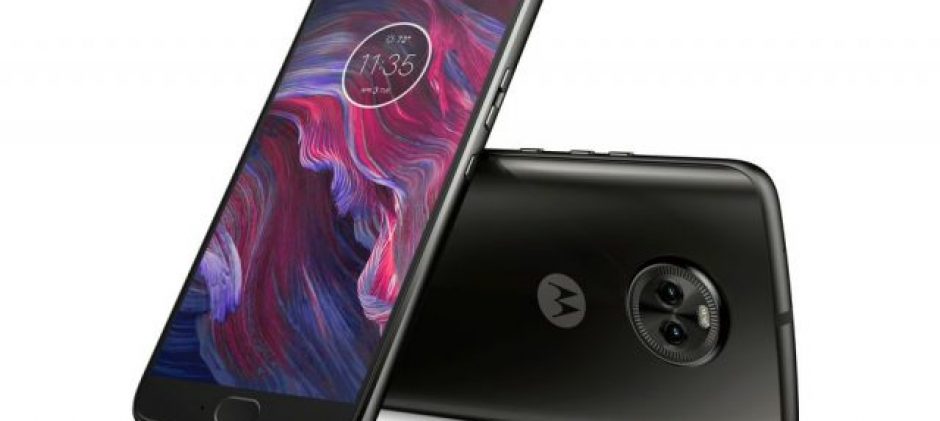 New Motorola Moto X4, All of Which You Have to Know
After a long wait, the day has finally arrived: the Moto X4 is already official. Lenovo and Motorola have taken advantage of the event that has taken place to introduce the new member of the iconic Moto X line that was born in 2013.
And is that the Moto X4 seems between little and nothing to the first terminal of this line. As many of you remember, since its inception, Motorola's Moto X line was at the top of its catalog, a place that has now been relegated to the Moto Z. However, this new Moto X4 is placed in the mid-premium range, with interesting specifications and a very competitive value for money.
Motorola Moto X4, Features and Specifications
| | |
| --- | --- |
| Specifications | Motorola Moto X4 |
| Dimensions | 148.35 x 73.4 x 7.99 mm |
| Weight | 163 grams |
| Screen | 5.2 inches fullHD 1080p |
| Pixel Density | 423 ppi |
| Processor | Qualcomm Snapdragon 630 octa-core 2.2 GHz |
| RAM | 4GB |
| Android operating system | 7.1.1 Nougat |
| Storage | 64 GB |
| Camera | Dual 12 and 8 Megapixel Rear Cameras, 16 f / 2.0 Front |
| Turbo Charge | 3,000 mAh battery with quick charge |
| Other | Front footprint reader, IP68 level water and dust resistance, microSD slot |
Water-resistant design and content size display
As expected, the Moto X4 features a premium design thanks to its body carved in a single block of aluminum. In addition, the terminal ensures resistance to water and dust thanks to its IP68 level.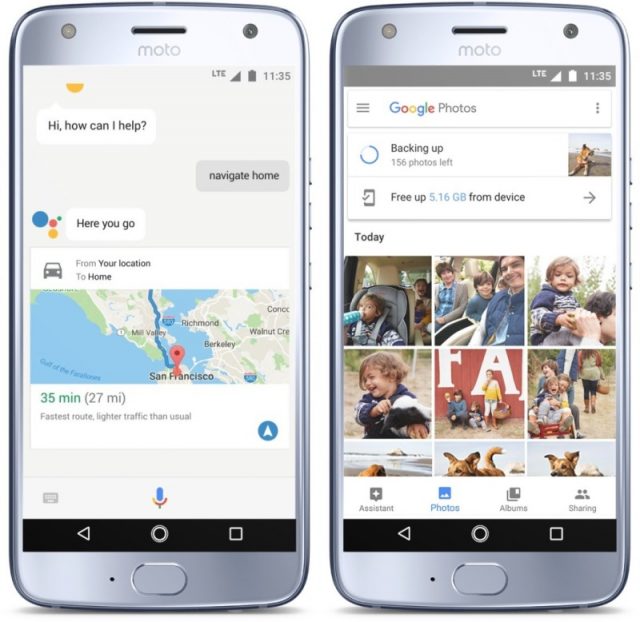 The mid range also has its dual camera provision
On the other hand, the screen remains in a comfortable 5.2 inches, with full HD resolution, AMOLED technology, and a 2.5D curvature on both sides, which will improve the ergonomics when holding it in the hand, while making the Look for tempered glass protectors that fit perfectly.
Moto X4 The Most Powerful Midrange of Motorola
As we stated at the beginning, this new Moto X is no longer the high end that many fell in love with in the beginning of this range. Despite this, the Moto X4 is not short of power thanks to the Qualcomm Snapdragon 630 eight-core 2.2 GHz processor, 4 GB of RAM and 64 GB of expandable storage. The battery, meanwhile, remains at 3,000 mAh, supported by the company's own Turbo Charge fast charging system.
Obviously, Android 7.1.1 Nougat is the operating system that runs through the veins of this powerful mid-range, with the cleanliness and added tools to which Motorola has accustomed us.
Another important change we find in this Moto X4 compared to the rest of the mid-range of the company is the inclusion of a double rear camera. In this case, we are facing a double sensor of 12 + 8 megapixels. For its part, the front camera has a resolution of 16 megapixels.
Moto X4, Price and Availability
One of the main strengths of this Moto X4 is that it will be the first non-Pixel terminal to be supported by Project Fi, the Google phone operator. However, this detail will only interest those residing in the markets where this OMV is operational, which unfortunately are not too many.
The rest of mortals we are satisfied with knowing that the device will begin its global commercialization from August of this same year, for a price of 399 euros.
What do you think about the Moto X4?
About author