Best Android Wear Watches You Should Know About
Best Android Wear Watches You Should Know About
Best Android Wear Watches – The most common tech for every person nowadays! It makes things as simple as just one click away to get the job done, and that's the actual reason every person is opting!
Earlier days, there are only a few well know companies who step into this business and brought this wonderful tech into the market namely Motorola and LG. But now, even the traditional watchmakers like Fossil have begun to embrace the Google-powered Android watch platform.
As the number increases, it's becoming tough to choose the right watch that stands out as the best. Well, if you are one among in that situation, probably this article will help you find your best.
Smartwatches from Tag Heuer, ZTE, Asus, Huawei, and Fossil Group brands like Michael Kors and Skagen are rocking the latest version of the operating system.
Firstly, we will list out the categories and let's see which one fits the best in their respective category. So, that you can simply choose the best Android Wear Watches you like.
Affordable.
Fitness.
Well-equipped.
Stylish.
All-rounder
Affordable & Best Android Wear Watches:
There is no explanation needed why we kept this category on top. So, let's get into details. "TicWatch E" the best affordable Android Wear watch in the market right now.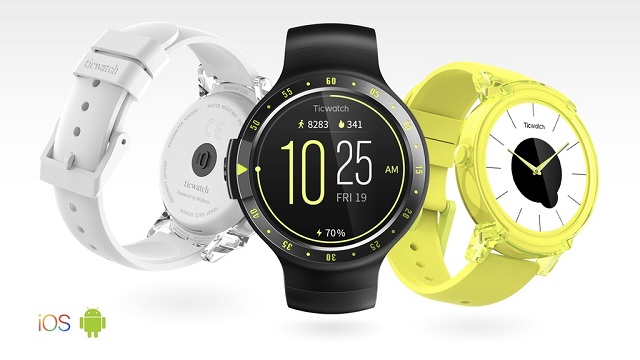 For people who aren't likely interested in spending a few hundred bucks on a Wear OS watch, consider the Ticwatch E. For just 300$ it offers extras like a built-in GPS, heart rate sensor, and IP67 water and dust resistance. Not just affordable, but this watch is one of the prettiest out there in the market.
Apart from all the positives that we have talked till now, you have to compromise for a few things as it sits in the affordable side.  All of that said, it doesn't come with NFC, so there's no Google Pay which is quite a disappointing element for business people. But, let's not forget again it was quite affordable than others in the market. The specifications it offers for the price range is very promising. This is one of the best android wear watches you should try in 2018.
2. Best Android Wear Watches for Fitness freaks:
All of us choose the Android Wear watch, mainly to utilize the benefits that it brings like handling almost all the essential tasks without even touching our phones. But, they are not exceptional to fitness tracking as well.
The watch that tops this category is "Polar M600". It features built-in GPS, IPX8 water resistance rating, optical heart rate monitor and 4GB of onboard storage which keeps the M600 a quite feature-packed device. It also comes with support for Polar's fantastic Flow app, which allows you to track any activity you can think.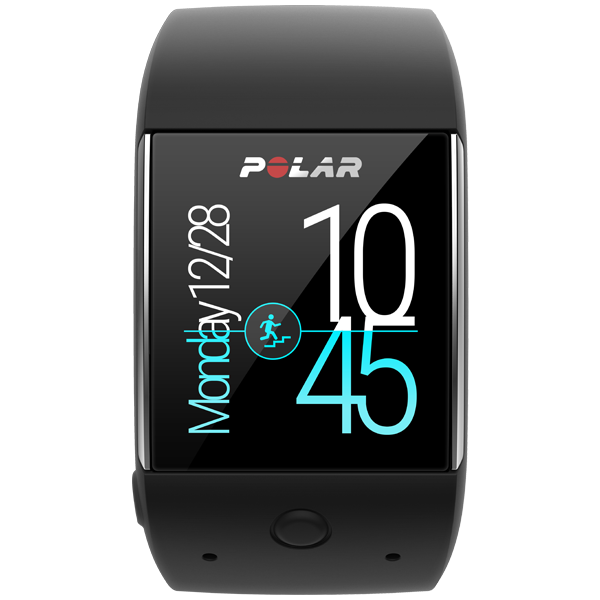 If you are a moderate user, well you can squeeze about two days of battery life out of this thing, which is impressive for a Wear OS watch. Another Smartwatch which falls in this category is Samsung Galaxy Frontier. It is one of the latest and modern android wear you should try but as the price of this Smartwatch is a little bit higher when compared to the other Android Wear. We've focused on this Polar M600. These are the best Android Wear Watches you should know about for fitness freaks.
3. Well-equipped:
Overall, the Huawei Watch 2 is another useful package of the capabilities of Wear OS. It spots both built-in GPS and NFC in the watch with an IP68 rating.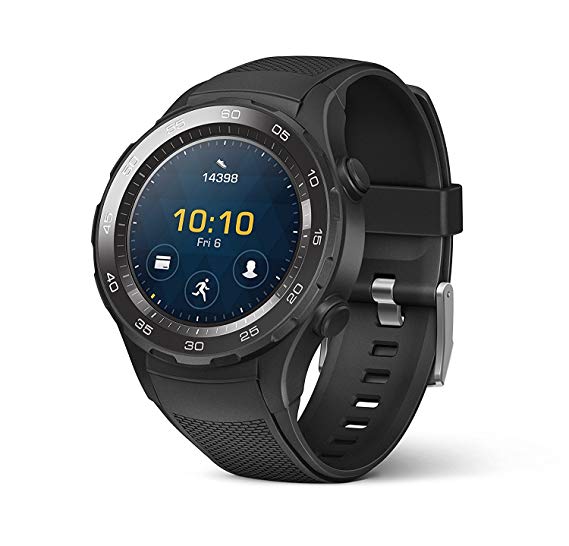 It's AMOLED display is an excellent sign that it offers a great battery life of 48 Hours without any issues. Underneath the watch, it comes with true Snapdragon Wear 2100 backed by 768 MB of RAM and 4 GB of storage. Of course, it has all the common elements like Bluetooth, heart rate monitor, and Wifi as well.
If you love the look and aren't turned away from the lack of rotating side button similar to the Samsung Gear watch, this may be a good option for you. All specifications were kept right with the stylish design elements as well, but the only reason that puts this watch down is the price. It is much higher than the original Huawei Watch and draws to the much expensive side.
4. Stylish:
Skagen Falster 2 tops the list in the stylish category. It offers a similar design element as Fossil, but the intention was different. Initially, the software was a bit laggy, but later the company has promised to update the software which can resolve the issue and provides a smooth experience to every user.
It has various band options as well such as leather or steel bracelet bands that should appeal to a range of tastes. The company not just stick to the style perspective but also concentrates more on specifications as well which are quite similar to the other categories watches mentioned above. When it comes to the stylish category, you will find most stunning android wear watches.
One of the best android wear watches you should know is Samsung Galaxy Frontier. But I'm not mentioning that in this point just because of ultra-modern looks of Skagen Falster 2. When you think about the branded version of Android Wear, then you should try the Samsung Galaxy Android Watch. Although its price is higher when compared to the other Smartwatches but its worth it.

5. All-rounder (TicWatch Pro):
Another TicWatch in the list. But this time its an all rounder. "Mobvoi TicWatch Pro" is one of the best in the list which has the right specifications that an Android Wear watch requires.
The most prominent feature is its display.
It features a transparent and low-power FTSN LCD display, on top an OLED display. In addition, the TicWatch Pro comes with IP68 rating for water and dust resistance, along with heart rate monitor and GPS hardware. It has the Qualcomm Snapdragon 2100 processor inside, along with 512MB of RAM and 4GB of onboard storage which is perfect for any users to offer a buttery smooth experience.
Samsung Galaxy Watch also falls into the All-rounder category. I'm saying that because of its brilliant battery life and the awesome rotating bezel is excellent to use. But the only thing which I don't like in this Smartwatch is its annoying charger and Bixby still lacks. So, I didn't include this android ware watch in this Best Android wear watches post.
Other Best Android Wear Watches to Look Out:
OK, let's not forget about the FOSSIL! If we need to mention Fossil in a new category, it would probably be "Honorable Mention." Fossil did produce lots of excellent android wear watches which are stylish and useful at the early stages.
But as the market increases for Android Wear watches. Most of the other companies android wear dominate the Fossil Smartwatches with their low prices. Even though Fossil does not have any issue with its device but its price is too heavy for ordinary people. So, other android wear watches are ruling the market. But, surely we shouldn't forget Fossil Android Wear watches because it is one of the best Android wear watches you should know about.
Among the galaxy of Wear watches that Fossil produces, Fossil Sport makes this list in part because inside this Wear OS Smartwatch you will find Qualcomm's new Snapdragon Wear 3100 chipset. Also, it has all the regular specifications that all the other watches offers along with a variation of screen sizes that best fit for every individual. It comes in two dimensions (41mm and 43mm), and you can choose from six different colors as well.
More about Best Android Wear Watches
There are many other watches that are worth the mention, but with respect to the categories that we mention. These are the top 5 Android Wear watches that are worth buying and perfectly justifies their role.
In the end, it was your shot to choose the right one that fits your budget, style, and features. Few others still offer the same specs with high prices. So, do some research and find out the right watch that worth every penny you spent.
This is all about the best android wear watches you should know about. So, head over to the online stores or retailers to buy the best android wear you like and enjoy the best features of them. These Android Wear watches will merely help you to do your work with ease. So, using them will make your job way more comfortable.
About author