Gadget Reviewed: Samsung Gear S3 Frontier
Gadget Reviewed: Samsung Gear S3 Frontier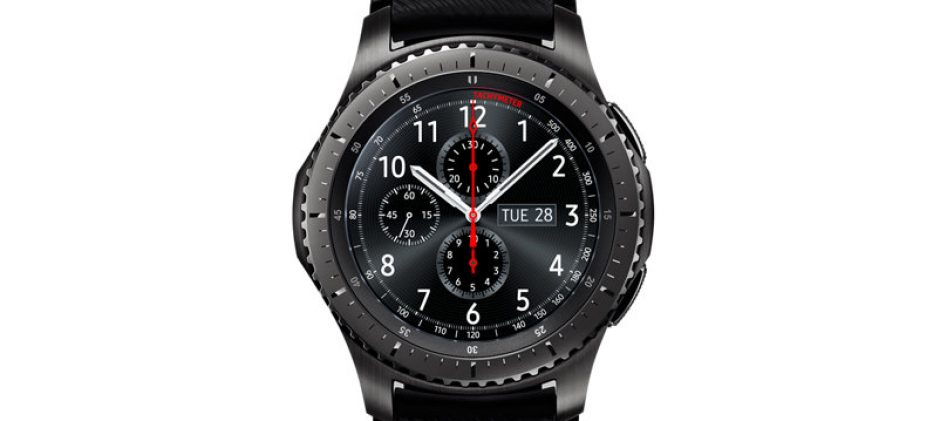 Samsung Gear S3 Frontier aims to be the ultimate smartwatch in the world
The dwindling market share and loss of love for the smartwatches hasn't made Samsung look away from it. Instead Samsung has simply come with the best in class ultimate smartwatch which this world hasn't seen in quite some time.  The Gear S3 Frontier retains all the good things present in the Gear S2 but it still lack a good app support and most of the app present on it are just good enough to do little things.
Design of Gear S3 Frontier:
Samsung Gear s Frontier has a bold, heavy and quite manly look and has a bit heavy weight of 59g. It does appear bit larger on the wrist too with its 1.3 inch along with a robust metal frame around it. It also has the usual IP68 certification making it resistant against the dust and water which means uses wouldn't have to worry about the usual spills. It boasts of the same iconic rotating bezel which was seen on the Gear S2 along with the two buttons. Samsung smartwatch are known for establishing the bezel as the main method of navigation and it is loved by almost everyone.
Gear S3 Frontier Screen:
Samsung Gear S3 Frontier boasts of a 1.3 inch Super AMOLED screen which is simply the best screen present on any smartwatch at the moment. Using this display Samsung has been able to bring highly bright and crisp view on its smartwatch with crystal clear visuals. This screen can light up beautifully and vividly in the both the indoor and outdoor areas without any issues.
Gear S3 Frontier Connectivity:
Samsung bring both Bluetooth and Wi-Fi connectivity to the smartwatch and Gear S3 is apt at aiming the transition seamlessly. Both of these connectivity helps in keeping the users connected with the respective apps and provide information right onto the wrist instantaneously.
It is worth noting that a number of apps simply don't work without having it connected with the smartphone like Whatsapp and apps still do require the Wi-Fi connection to download and install required updates in timely fashion.
Gear S3 Frontier Usability & Performance:
It would come as a surprise that app opted for Tizen OS rather than having the pure Android right out of the box on this smartphone. This move is simply baffling for the industry experts as it works and fails at the same time. Samsung engineers have refined the OS and the interface to a great extent thereby making it an apt challenger to the Android Wear and to some extent even the Apple Watch OS.
Samsung has its own Gear App Store in place which is has quite a number of apps but not as much as the Android Wear. Herein users can download CNN, News Republic apps along with some games though a number of games happen to be paid one this platform. Sadly Samsung Gear app happens to be dearly slow which might be bummer for some users. Users can take by simply rotating the bezels to accept or cancel calls and a number of users are more likely to actively use the bezel rather than touch for day to day tasks.
About author