Effie : Machine To Take The Pain Out Of Ironing
Effie : Machine To Take The Pain Out Of Ironing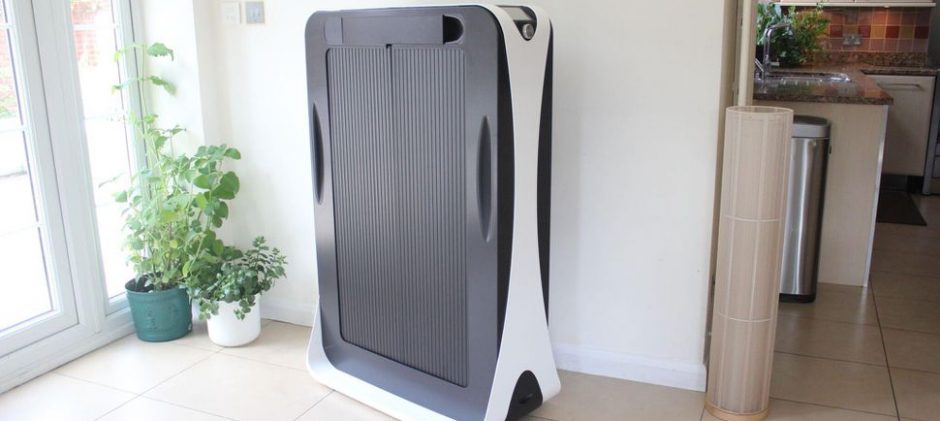 Effie, New age ironing device with ability to get 12 pieces of clothing done in three minutes
A new gadget called Effie has surfaced which has the unique ability of drying and ironing as many as 12 separate pieces of clothing at once. This is certainly a remarkable feat and it will help in solving the usual problem faced by millions of users on the global scale. This gadget is very much an iron and its investors have claimed that it simply cuts down the ironing time by almost 95 percent.
People behind Effie
Effie has been designed by two young inventors going by the name Rohan Kamdar and Trevor Kerth and it costs just $925 to iron wide number of clothes ranging from the crumpled trousers, shorts, blouses as well as the underwear. Both of these inventors had made their remarkable invention right in a garage. Rohan has studies engineering at Cambridge University while Kerth is from US with an engineering degree from University of California. Kerth has a background in designing and developing the medical which has helped creating Effie right from the scratch.
Effie gets its name through a geeky play of words wherein it derives 'Fe' from the periodic table name given to the iron. This gadget is quite compact as it measures just 128 cm in height with 80 cm wider body and a depth of 40 cm. Effie is made up of 141 parts. These young inventors made use of 3D printers, plastic molding machines and acrylic laser cutting in order to create in order to various different parts of Effie. This gadget comes with a scented compartment for adding a desirable smell to the clothes after ironing them.
How it works?
In order to iron a crumpled shirt users will have to it hang it up in Effie's cabinet making use of the adjustable hangers. The magic of completely machined oriented ironing begins upon the closing of the doors. Like any other iron Effie also makes use of the steam iron to press upon the shirt which essentially helps in taking out the creases from the shirt. To everyone's surprise Effie takes considerably less time in ironing by getting the clothes ready in just three minutes. Inventors has stressed on the time saving ability of the Effie as it will be boon for millions of users who had waste considerable amount of time ironing the clothes. It  possesses the ability to dry as well as iron about 12 pieces of clothes in a single go which isn't possible humanly.
Secondly inventors have also developed an app with work in tandem with Effie and it will help in offering alerts to the users when their clothes are fully ironed. Ironing the underwear is quite unique with Effie as user will have to hang it in a bag to dry it and after a scented ball in dropped right into the steam tank to providing refreshing smell to the laundry. Surely this quirky gadget is going turn more heads if it ever makes its way into the consumer electronic stores.
About author