Google brings its mysterious Fuchsia OS to the Pixelbook
Google brings its mysterious Fuchsia OS to the Pixelbook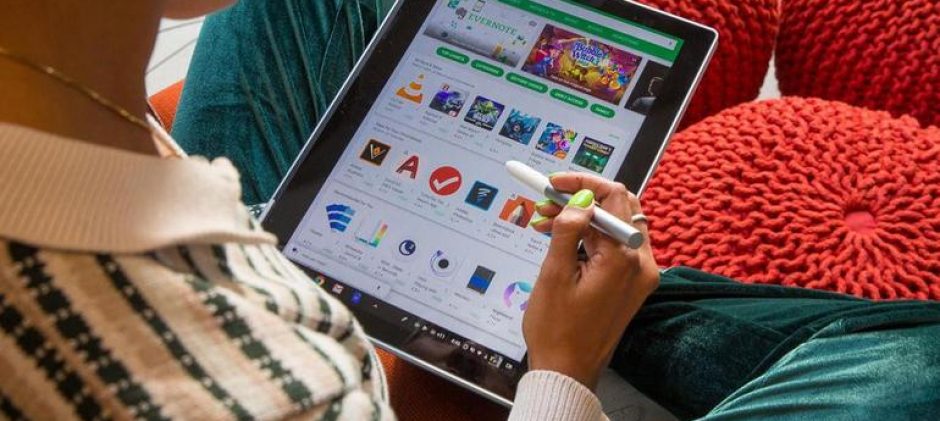 Google is already testing Fuchsia OS in the Pixelbook, we finally see it in 2018
We left 2017, and did it without one of the most anticipated official announcements: Finally, Google has released it – the secret operating system that abandons the Linux kernel and that seems to pose a striking alternative to Android and Chrome OS.
This platform showed us its appearance a few months ago, but since then there has been very little news about it. Now we know that Fuchsia can now be installed in the new PixelBook, although this option is currently only aimed at developers: the operating system is still very green.
A lot of way to go yet
It's funny that Google decided to offer that option to the developers, because Fuchsia OS seemed destined to mobile phones and even entry-level convertibles in the screenshots that had appeared on the interface.
In fact, its initial orientation seemed to be that of embedded products, wearable and solutions for the Internet of Things, but this discovery seems to pose an even greater versatility. Google has published the documentation so that those interested can try this platform on those machines, but the process is not trivial.
In fact installing Fuchsia OS  requires two machines: a host and a guest or target device, and during the process a USB stick is used that suffers a "destructive" process (we do not know if that means that it is formatted and can no longer be reused plus).
That installation gives a good idea of the preliminary that is still all in this platform that Google is still without comment and maybe (or maybe not, we saw how Andromeda ended) officially know in the next Google I / O developer conference May 2018
Google has been doing its research project with a new operating system of its excogitation. This is Fuchsia, where he has been working for more than a year. It is open source and it is intended that the community of developers contribute to it.
Fuchsia however, remains a mystery and Google has not said much about it. Despite this, it seems that part of the documentation that will allow developers to load Fuchsia on Google's PixelBook computers has now been released.
It must be said that it is not a veritable operating system, and that couple of machines are required to host it so that it can be loaded on a PixelBook. It is undoubtedly a "work in progress" that already has some interesting things in its functionality and interface. So interesting is it for Google that he has decided to install it on the PixelBook to experiment with it.
Fuchsia seems to have been linked to embedded systems such as the Internet of Things (IOT) or "wearables", but the tests of this system are expanding to different Chromebooks platforms such as Intel NUC and Acer Switch Alpha 12.
Google has created Fuchsia from the Google Zircon micro-kernel, and it's not a exemplary Linux kernel. In fact it is not very clear why Google has decided to build a new operating system as well as for what hardware platforms it has thought.
Google has reported that it is working on a Pixel laptop that could unite Android and Chrome OS (whose code name was Andromeda), but apparently Google announced the support of Android apps on Chrome OS and not a new operating system.
So, we will have to see if everything materializes as a new operating system, with who knows what characteristics or, it happens to be a kind of bridging program between apps from one platform to another. We will have to wait for what Google will decide soon for this project.
About author