Gadget Reviewed: Google Pixelbook is Surprisingly Delightful
Gadget Reviewed: Google Pixelbook is Surprisingly Delightful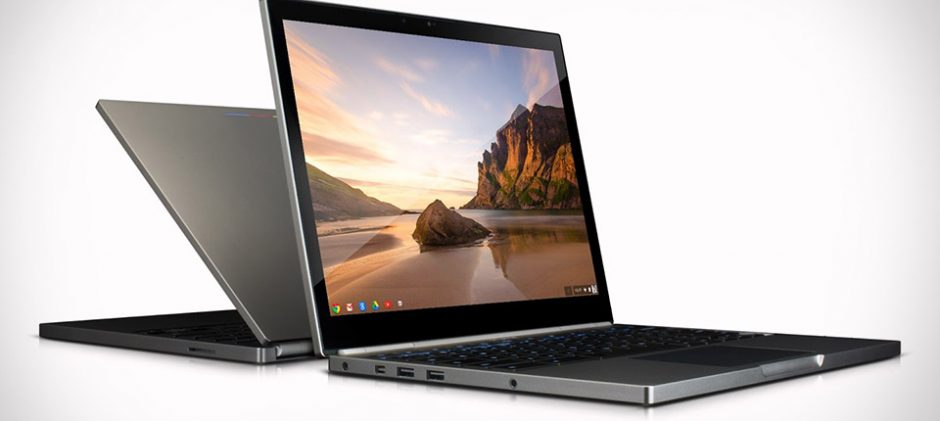 There are much excited speculations about the 999 dollar Chromebook that Google has recently manufactured. It's creating a huge ripple in the gadgets industry even to the extent that many are saying that it has no competition in the market. It is mainly designed to run chrome browser. Google Pixelbook is heavily dependent on the use of Google applications. It can download and install apps from Google play store like any other Android phones. Google believes that many children in their adulthood had grown up using Chrome OS and so they will be needing high quality laptops in which they can use the same applications they have used previously or they are familiar with. Pixelbook is trying to grab that market share.
PROS:
Very well-equipped hardware design and display.
Easy, quiet and a very comfortable keyboard.
Praiseworthy and outstanding performance.
The combination of both the chrome and Android application compatibility makes it the most capable Chromebook till date.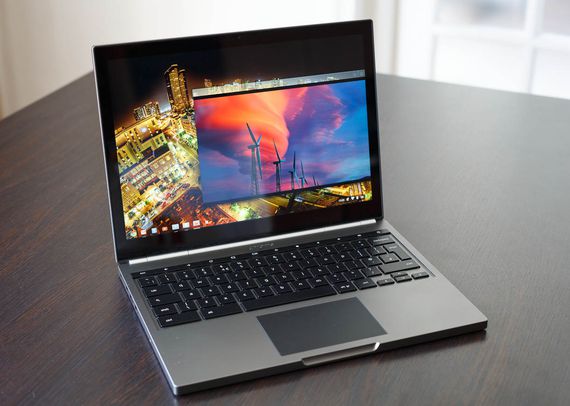 CONS:
Expensive.
Not all Android apps are suitable with the full screen.
Mediocre battery life.
The Pixelbook pen is over exemplified as per the competition.
Other than a mediocre battery life of this Chromebook and the overrated Pixelbook pen, it's hardware design is one of the most elite for any Chromebook till date. According to google, the expected battery life of this Pixelbook is 10 hours but there are many other negative reactions to this claim by its consumers. According to many its battery life is about 6 to 7 hours max. Google Pixelbook performs in a way you'd expect high-end laptops to work like. Even with multiple apps and tabs on its background including HD videos, Google Pixelbook behaves as if it were a piece of cake. Here are its main specificity,
7th generation Intel core i5 processor.
8 GB RAM
128 GB of total space.
Two USB – C ports with fast charging.
Headphone jack.
720p front facing camera.
Four microphones.
Two speakers.
Bluetooth 4.2
The entry level Pixelbook has 128 GB drive space which gives you enough space to download and save files for offline viewing.  Due to its 3: 2 aspects ration the screen looks squarish and is visible with a glare even during daylight.  It has 12.3 inch LED touchscreen and 2400 × 1600 pixel resolution.  It has vibrant colors which makes the visual experience real. Google Pixelbook is 10.3 mm thick and weighs only 2.4 pounds.  The basic beauty of this Pixelbook is its durability and how far you can push this machine. It has extraordinary capabilities of surprising the consumer and with its stability when it comes to processing.  Many have confessed that Google Pixelbook cannot be their primary laptop because there are many applications that can't be used in a Chromebook OS. Googles smart artificial intelligence technology called Google assistant, has its own shortcut key or you can use or summon it by saying ' OK Google'.
It's always nice to have an assistant to help you out. Also, android apps and games are compatible in this Pixelbook, but not all of them. Some of it doesn't fit will with the larger screen. Google Pixelbook's track pad beats all windows 10 laptops but is slightly not better than MacBook trackpads. The keyboard is very comfortable and excellent by its use value. It also has a sensible feedback which will make you know that you have pressed the buttons. The last tale of Pixelbook story is its Pixelbook pen which is very helpful in drawing, writing and most importantly calling the Google assistant in an alternative way.
Like all gadgets and machines, Google Pixelbook has some extraordinary capabilities and it can do wonders with its fast processing and stability qualities. But it has other side to tell as well. Well, all it can be said is that, this Chromebook is not meant for everyone.
About author