iPad Pro 2020 Just got Better Features
iPad Pro 2020 Just got Better Features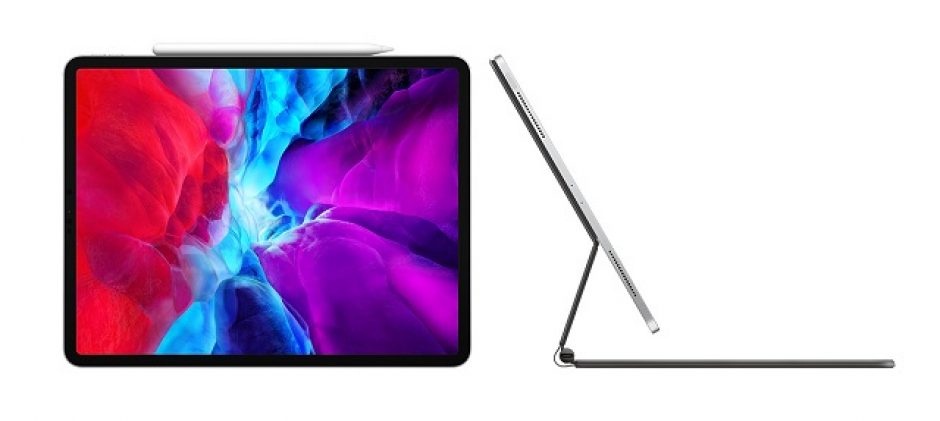 Apple's latest and greatest, we have to admit, has just got better. With new Lidar Tech, which is commonly seen in self driving cars by the way, has taken the tablet experience to a whole new level. Not only this, the new iPad pro 2020 has taken the new redesign of 2018 and turned it up a notch. If you don't know what Apple did in 2018, well it took the most of the bezels off, increased screen real estate and replaced the touch ID home button with a Face ID. The new iPad Pro is just as stunning or maybe even more so. Now enough rambling and onto the specifics of the new and famous iPad Pro 2020.
The Power on this thing!
The latest iPad Pro comes with the same A12Z Bionic chip, curtesy of Apple. This is the same chip as its 2018 predecessor. But unlike its predecessor it comes with an 8 core GPU instead of the 7 core one found in the 2018 model. What this all means is that this new iPad is smooth and powerful.
According to Apple the newest in their iPad lineup is even faster than some computers.
Now on to battery life. We were a little disappointed when this 2020 model was released.  The new iPad pro can run up to 8 hours on a single charge. This is enough for a full day's work and more. However this is not as good as what the 2018 model had going on for it. The 2018 model could run up to 1.5 days on a full charge. Compared to this, the iPad pro 2020 is a bit of a let- down.
A reason for this discrepancy has to do with  iOS 13.4 which is more capable than iOS 12 that the iPad 2018 had. On normal usage with just light reading or watching movies offline, this iPad can last you for a whole 9 hours. Charging using the 18W charger took almost 3 hours while with a 45W charger the charging time was halved.
All about the new iPad Pro 2020 and iOS 13.4:
After separating iOS into iPadOS for its iPad line up, obviously, and  simply iOS for phones, iPads have got a significant boost up putting them in power with most computers these days.
Now onto iPadOS 13. The new OS comes with support for Bluetooth or a USB-C mouse as well as a trackpad. This is however a feature that can be used on most iPads and not just this one. The only thing different from a full blown computer is that instead of a cursor it has a blob that changes size when it approaches any icons.
The trackpad too has some features up its sleeve. You can access a lot of gestures when using it on the iPad Pro 2020. Many of these features are similar to what you have on a Mac. Some of these gestures include two finger scrolling, three, four or five finger swipes, five finger pinch to see recently used apps and more.
The interface too is smooth and easy to use. In that you can now press on the battery icon to get to quick settings or you can press on the time to get to all your notifications. All in all with this new iOS in tow you can get a lot done faster.
Lidar and Camera on the new iPad pro 2020:
What' different is the new dual camera setup at the back with lidar tech. lidar tech is mostly seen in self driving cars. It will be good to see what it brings to the new iPad pro 2020.
As for the cameras they aren't as good as those on the iPhone 11 which comes with the same set up.  They're good enough for just random pics but all in all the iPhone 11 would be a better bet. As for the front facing camera, the 7MP camera is better for video calls than what Apple's laptops have. The only bad thing about it is that it is fitted to the top of the iPad as a tablet rather than in landscape mode.
With the new lidar tech, the iPad Pro 2020 can measure objects up to 5 meters. This used in AR which allows for more accurate placement of objects. It can also be used in apps where AR tech is used such as Ikea's measure. At present there is not much to take advantage of the new lidar tech in the new iPad. More apps supporting its use will have to come out before we see its true capabilities.
How long can the new iPad Pro last you?
There is no stated time for the Battery. But it must be somewhere around 500 full charges. However the battery is not a major issue when it comes to the iPad pro 2020 and sustainability. The battery can always replaced at a nominal cost from Apple's own stores. You get warranty with the iPad pro 2020 but even without the warranty you can still get the iPad repaired.
The iPad pro 2020 also comes with 100% recycled tin as its main board, flash and wireless charger. It also uses 35% recycled plastic in some of its components. As for manufacture, the iPad Pro 2020 was made using renewable energy. Apple has also broken down the iPad pro 2020's environmental impact in its reports.
In Conclusion:
The new iPad Pro 2020 is great in many aspects but in some there is still a lot to be desired. When it comes to power it performs excellently bumping out many high end computers in the race to the top. But when it comes to battery life it's still lacking. But this could be mostly due to the new iPadOS 13.4 and all it has to offer. The dual camera set up is a little lackluster for our tastes. As for the new lidar tech, we'll just have to wait and see how it will be used to its full potential.
About author