Motorola New Stereo Speaker Moto Mod Delivers Loud Audio At a More Affordable Price
Motorola New Stereo Speaker Moto Mod Delivers Loud Audio At a More Affordable Price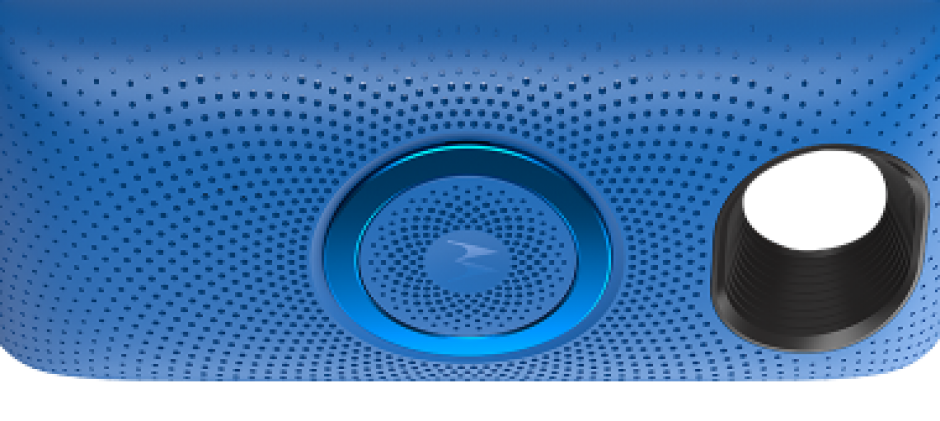 The Stereo Speaker Moto Mod Turns Your Gadget Into a Tiny Boombox
The latest Moto Mod by Lenovo is the Moto Stereo Speaker. The Moto Stereo Speaker happens to be the most affordable speaker mod. The Moto Stereo Speaker is the fourth speaker mod from Motorola.
It rivals JBL's version of SoundBoost Mod and comes at an affordable price. It is priced at $59.99, which is $20 cheaper than the JBL SoundBoost.
Though the Moto Mods have not really done well and are not so popular, the Stereo Speaker Mod does have some advantages. The Moto Mod comes with a larger and louder speaker with the bass and clarity enhanced. You do not need to pair the phone or even charge the speaker.
Comparing the Moto Mod with JBL SoundBoost
The Moto Mod and JBL SoundBoost are available in three shades: red, black and blue. They both have an integrated kickstand. Moto Mod has two drivers measuring in at 28mm and reaches volumes of 80db.
The JBL SoundBoost and Moto Mod differ from each other with regards to power. The JBL SoundBoost has a built-in battery to prevent draining of the phone's power. In the latest Moto Mod, the speakers do not have a built-in battery. It will need to rely on the device's battery to power its audio.
With regards to the price, the Moto Stereo Speaker is selling at $59.99 while the JBL SoundBoost Speaker and SoundBoost 2 are priced at $79.99.
Currently the JBL SoundBoost is selling at a sale price of $59.99. It is a better option to pick up the JBL SoundBoost Speaker which has an integrated 1000 mAh battery that lasts up to 10 hours when fully charged and also has a splashproof protection.
The latest Moto Mod: Moto Stereo Speakers
The range of Moto Mods is growing all the time. The latest version of Moto Mod is the Moto Stereo Speaker. The Moto Mod in the form of Moto Stereo Speaker is placed onto the back of the Moto Z series phone with strongly built-in magnets. There is no need of fiddling around with clips. The Mods can be changed even without switching off the phone. The phone's battery itself powers the audio experience. The stereo speakers are available in red, black and blue. It has a unique kickstand with a circular shape. The Moto Mod has an integrated kickstand which enables you to watch videos and even conduct calls via the speaker.
The Moto Stereo Speakers enhances the audio effect of any compatible smartphone from the Moto Z series. The two 28mm drivers can push the volumes up to 80db.
At the MWC 2018, Lenovo came out with two other Moto Mods. One is the slideout keyboard accessory and the other is a health related mod that can track your heart rate, body temperature and much more.
About author