New LG Smartphone Keeps Mosquitoes Away
New LG Smartphone Keeps Mosquitoes Away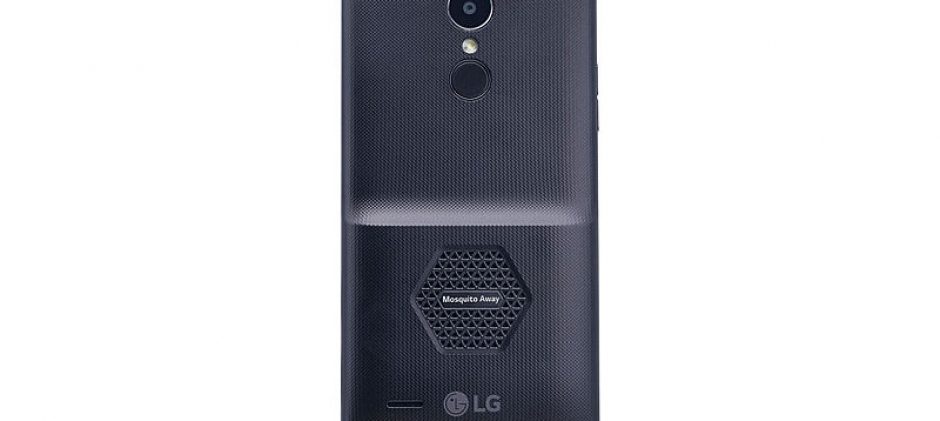 LG's K7i Smartphone – Elude Catching Malaria
LG has expectations on its latest smartphone which can elude catching malaria. LG has introduced its latest new-India-exclusive K7i smartphone and it is a fairly standard budget phone having a 5-inch HD display, 2GB of RAM, with a 16GB of storage together with an unspecified quad-core processor. It also tends to run Android Marshmallow and does not have any public plans for updates to Nougat or Oreo.
The smartphone launched by the South Korean company at the India Mobile Congress has been embedded with technology which tends to keep the mosquitoes at bay. The latest device has a tendency to have a unique feature but with the built-in mosquito-repelling ultrasonic sound wave technology.
It is said to emit ultrasonic waves from a mesh grid towards the back of the phone and the waves have a tendency of repelling the pests.  They are said to be absolutely safe as well as harmless for the humans according to the company. The repeller tends to have a slight hump towards the lower back area of the phone and this is the reason why the company has made the same replaceable wherein one could swap back the panels to do away with the extra muscle when not needed.  Moreover, LG has provided a Mosquito Away stand together with the phone.
Smartphone Using Mosquito-Away Technology
Besides this, other products of LG like the air conditioners together with TVs are also available with this `Mosquito-Away' technology,which LG calls it.  It is not known whether this technology would really work.  However according to BBC it is considered as a myth. An entomologist, Bart Knols who tends to chair the advisory board of the Dutch Malaria Foundation had informed that publication that there is no scientific evidence whatsoever, regarding the ultrasound repels mosquitoes.  However for a price of $121 or 7,990 rupees, one could get a false sense of mosquito-repelling security together with Android Marshmallow. There are other apps claiming to utilise identical technology with same results though according to LG this is the first time it has been implanted in a smartphone. The K7i Android smartphone comes at a price of Rs 7,990 ($122). LG has informed its intention of rolling it out in other countries also.
As recorded by the government each year, India has been stressed with diseases such as malaria and dengue which is caused due to mosquitoes, resulting in tens of thousands cases and hundreds of death.  Amit Gujral, chief marketing officer of LG, in India had informed CNNMoney that the company has set a benchmark for ensuring the health of Indian consumers.
Effectiveness of Ultrasonic Mosquito Repellents in Smartphone
Scientists have been probing into the effectiveness of ultrasonic mosquito repellents. According to the American Mosquito control Association, at least 10 studies in the last 15 years have unanimously criticised them. The association has stated that these devices do not tend to function.
LG has stated that it had conducted multiple test of the technology which had been certified by India's International Institute of Biotechnology and Toxicology, adding that the K7i tends to repel on an average 72% of disease-spreading mosquitoes. As per a recent research by Euromonitor International, Indians had spent $733 million last year on home insecticides.
About author