OnePlus 5 – The Never Settle Promise Lives On
OnePlus 5 – The Never Settle Promise Lives On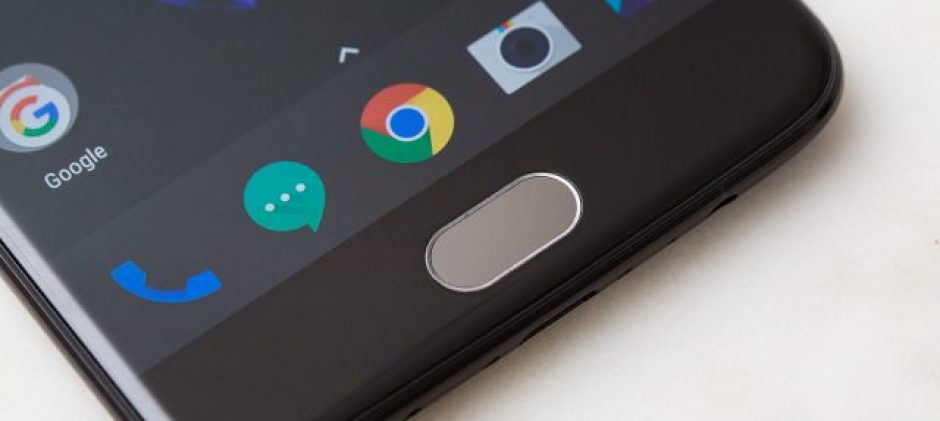 OnePlus 5 is Simply The Best Flagship Smartphone for You With No Questions Asked
OnePlus makes just one flagship gadget and it gives in everything to it. Therefore,its ultimate gadget and in this case smartphone is marketed as the flagship killer where users gets impressive specs at highly affordable price. OnePlus 5 keeps the legacy in check by again offering simply the best-in-class specs, design and performance without sacrificing on anything. OnePlus 5 was launched in June and since then it has remained competitive against the likes of Samsung Galaxy S8 and Apple iPhone 7. OnePlus comes with 5.5 inch AMOLED Full HD display along with a highly impressive a dual lens camera setup at the back.This OnePlus 5 gadget does come with the simple rectangular design and tries to imitate the iPhone 7 to certain extent. It has a simple aluminum unibody design with dual camera protrusion right at the back, a Do Not Disturb button, volume rocker and power button.Though with each new version of their gadget OnePlus 5 offers a new look and design but this time it isn't something we can talk about lot rather it is boringly simple.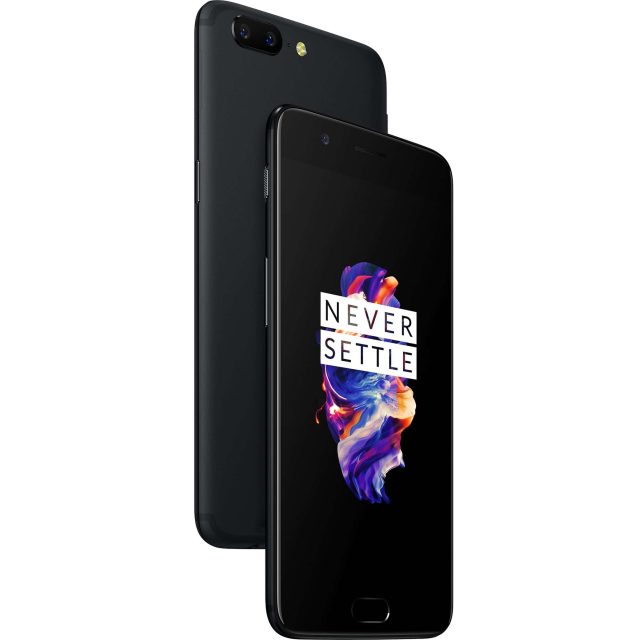 OnePlus 5 Vibrant Display and Marvelous Dual Camera Set-Up
LG and Samsung has gone for a bigger display with their respective gadget namely G6 and Galaxy S8 but OnePlus has very decided to stick with usual 5.5-inch display offers resolution of 1920 x 1080 p. In display department OnePlus has opted for a DCI-P3 colour profile apart from the standard sRGB as well as the custom profile. This simply translates that user will be able to change the orientation of this vibrant display as per their colour likes and dislike by tinkering the saturation.
OnePlus 5 offers a dual camera setup at the rear wherein users get a 16 Megapixel camera with a f/1.7 aperture while the second camera is 20 megapixels with a f/2.6 telephoto camera. In this camera setup both the cameras work together to produce extremely good quality snaps for the users.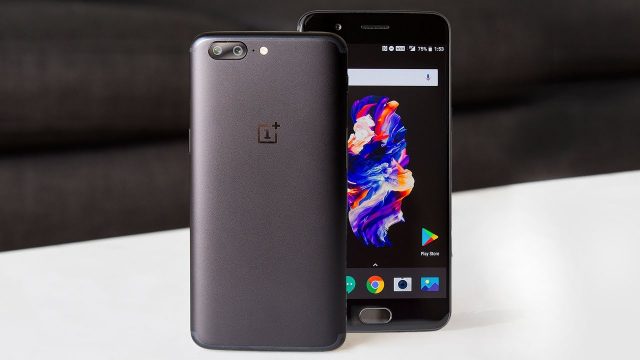 OnePlus 5:  Breathtaking Performance with Amazing Battery Life
OnePlus 5 comes loaded with the latest Qualcomm Snapdragon 835 chipset along with either 6 or 8 GB RAM while the storage options begin with 64 GB. OnePlus 5 is rests among the best gadgets which have come as a flagship in the market. It has almost identical performance when compared to Samsung's Galaxy S8 and HTC U11.  When it comes to gaming, it can handle almost anything without lags or frame drops and when it comes to usual multi-tasking this OnePlus 5 gadget moves like a gentle breeze. OnePlus 5 has a remarkable battery life. This gadget simply offers the longest battery backup which can last for days not just for few hours.
Why You Should Be Buying This OnePlus 5 Gadget?
On the final thoughts of this gadget review it will be impossible to conclude that you shouldn't buy this gadget. Rather go for this device at the earliest because it brings almost every good feature and functionality you can ask for in a flagship for just $449.
About author