Samsung Launches Samsung Max, a Unique Android Application Offering Mobile Data Saving
Samsung Launches Samsung Max, a Unique Android Application Offering Mobile Data Saving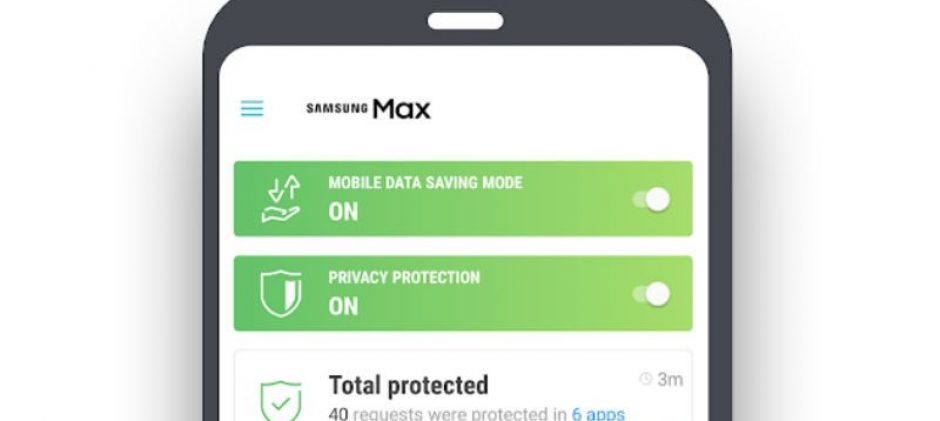 Samsung Max Launched By Samsung Takes The Place Of Opera Max
What is Samsung Max? Samsung Max is a new app launched by Samsung that will take the place of the now defunct Opera Max. It is a free app designed to reduce data usage and provide security and privacy protection.
The Opera Max was one of the most sought after VPNs to help users save as much data as possible while using the phone. Last August, the Opera Max service was discontinued. Samsung has launched the Samsung Max app to help its users to reduce their data usage and also ensure their online connection is secure. Opera Max offered the VPN tool but Samsung Max on the other hand has the DNS-masking service. Samsung Max comes with two important features – security and privacy protection; reduction in data usage.
Security and Privacy Protection
Samsung Max allows encryption of data even over an insecure Wi-Fi network and the tracker blocking allows the users to keep their online activities secure. Any Wi-Fi network can be secured by a one-tap encryption, tracker blocking and DNS (Domain Name System) masking system. Thus Max gives privacy protection on Mobile or Wi-Fi across all your apps. This enables the users to access the internet more securely on any connection available and also enables the users to stay connected at all times.
Reduction in Data usage
The Samsung Max app helps to reduce data usage. If you have a costly data package or you are looking for an economical option when using your phone abroad, the Max app will reduce data consumption via compression and blocking.
You can save money on your data plan. This app will give the users an indication on which of their applications are consuming more data and will also keep scanning for additional data saving opportunities. The Samsung Max can also compress images, videos, music files and webpages in your apps and browser. Users can take control of managing their data for certain apps and simultaneously have the background data usage blocked for all apps.
According to Seounghoon Oh, the vice president of the Samsung R & D Institute in India, data is the main requirement, but most of the plans are still very expensive and most of the consumers want the latest technology to be built into their phones. Samsung Max has taken the lead in providing its users with complete control over their data usage and privacy, especially when there is an increase in security breach, fraudulent apps and user profiling.
The Max app launched by Samsung was part of the plans for "Make for India" to reach a vast number of users where data is scarce and users can control the amount of mobile data usage.
The Samsung Max app will come pre-installed on the Galaxy A and Galaxy J series smartphones. All those who have other Samsung devices can download the  Max app from Google Play or the Galaxy App store. All the users of Opera Max will get an automatic update to Samsung Max on Feb 23rd.
About author