Gadget Reviewed: Moto G6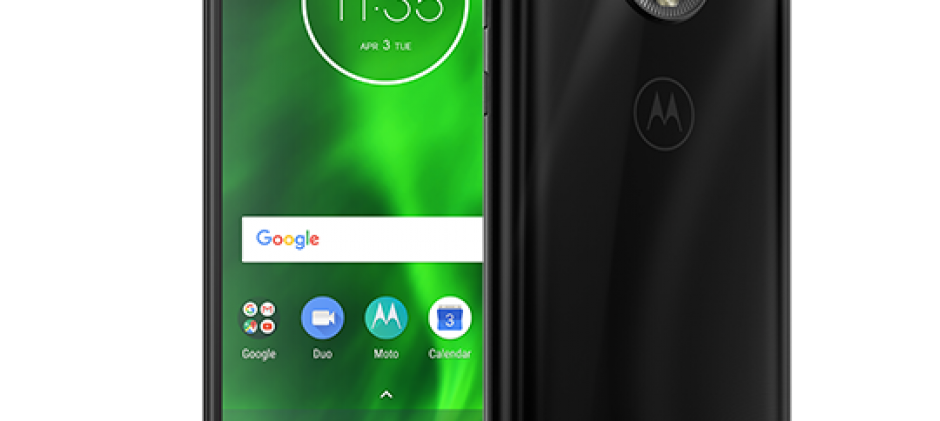 Best Affordable Phone: Motorola Moto G6
In the market for a good phone but don't want to spend too much on those flashier models? Then look no further the Motorola Moto G6 is the one for you. This phone does not have any flashier specs but for the price it is a really good buy. It may not be as good as those all glass and metal high end phones out there but believe me, use it for some time and you'll wonder why you even need those thousand- upwards- phones.
Since the iPhone and Samsung's phones came out in all glass that's become the trend now: all glass phones. The Moto G6 is no different too. Taking cue from such phones, the G6 has an all glass back with metal frames with curves on the side. While the phone may be easy to grip, it still is not shatter proof if you drop it. The G6 uses Gorilla Glass version 3 which is a little ways behind as compared to version 5 and that means if you drop it then you can expect a nice little crack.
More real estate for the Moto G6 screen:
Moto G6 has a long vertical screen with the fingerprint scanner below and the selfie camera and sensors crammed on the top. There might not be any notch but the screen is a full 5.7 inch LCD which is HD in quality. There's barely any difference when viewing things on the G6 as compared to other high end phones.
Other Moto G6 Features:
The Moto G6 phones comes with a USB-C port with up to 3000 mAh battery power that'll probably last you upwards of a day. It has a 3.5mm headphone jack and also comes with a MicroSD card slot for additional storage that you may require given its measly 32 GB on board storage. The G6 phone is also supposed to be splash proof.
The Mot G6 phone has 3GB worth of RAM and runs on a Snapdragon 450 processor while it offers consistent performance it is a ways behind current higher end models in terms of performance.
Camera on the Moto G6:
The phone comes with a 12 MP rear cam and a 8MP selfie cam that does a pretty decent job of taking shots. The Moto G6 can lag a little when it comes to taking photos. The G6 camera app takes a full second between the shutter presses to come on.
When it comes to dim places the phone is sometimes a miss or a hit while you may get some good shots during the day, at night or in places where the lighting isn't all that great, the shots are not so good.
The OS on Moto G6:
The Moto G6 runs on Android Oreo 8.0 and also comes with the Moto Actions App otherwise most of the phone looks like your normal Android OS. Besides this, the G6 also has one handed gestures for turning on the flashlight and camera.
About author