Samsung Optimizes Premium Exynos 9 Series 9810 for AI Applications and Richer Multimedia Content
Samsung Optimizes Premium Exynos 9 Series 9810 for AI Applications and Richer Multimedia Content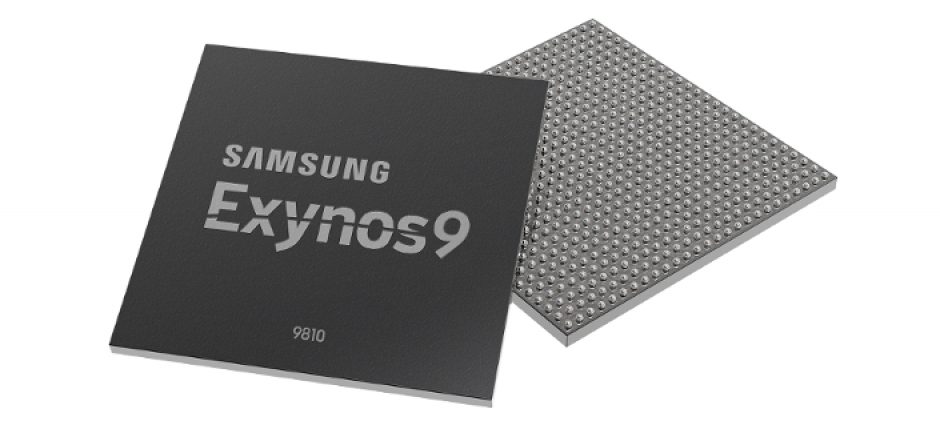 Samsung reveals all the data of the Exynos 9 Series: its processor with artificial intelligence
Samsung has just officially presented all the details of the Exynos 9 Series, the new star processor that we can find in some models of its future Galaxy S9. The first data began to give them last November, and now it has finished announcing the rest of the features of its processor.
The Exynos 9 Series is built on Samsung's 2nd-gen 10-nanometer FinFET architecture, which according to Koreans will improve the performance of the devices with its third-generation CPU. It will also have a faster LTE gigabit modem, and deep learning capabilities based on neural networks.
Better performance, deep learning and more security
The Exynos 9 Series is an eight-core processor, of which four will be high performance and the other four will be focused on energy efficiency. The four high-performance cores belong to Samsung's third internal generation, and may reach 2.9 GHz. We are looking forward to testing to confirm these capabilities.
Samsung says that the architecture of these cores extends the channeling and improves the cache memory. With this, they say, the performance of each core is doubled with respect to the previous generation, while multi-core performance is increased by 40 percent compared to that of the equipped in the Exynos 8895 last year.
Koreans also come to the fore in the race for artificial intelligence on mobile devices. Therefore, its chip comes with deep learning capabilities based on neural networks, with which they hope to improve the user experience and security. And precisely for security, the Exynos 9 Series will equip a secure processing unit separate from the rest, an approach that we have already seen in chips like Apple's.
One of the aspects that will benefit from this deep learning is the photographic one. According to the manufacturer, its new processor will be able to recognize people and objects in photographs to speed up searches and categorization. You can also scan the faces of users in three dimensions with their depth sensor. This, as we have seen in other devices, will help to put facial filters and improve the safety of facial unlocking.
The Exynos 9 Series includes an LTE modem from Cat.18, which can reach download speeds of 1.2 Gbps and 200 Mbps upload. This is accompanied by the support of schemes such as the 4 × 4 MIMO (Multiple-Input, Multiple-Output), the 256-QAM (Quadrature Amplitude Modulation), and the eLAA (enhanced Licensed-Assisted Access) technology to maximize the ratio of transfer, what the company believes will help with 4K broadcasts and 360 degree videos.
And finally, this processor will include a dedicated image processing unit, accompanied by an update of the multi-format codec (MFC), which should improve image and video stabilization, reduce noise, improve focus and increase quality of nocturnal photos. Or at least that's what Samsung says, something we can not confirm until we try all these qualities in first person.
The Exynos 9 Series will make its appearance at CES 2018
Samsung has also announced in its press release that its new chip is already in mass production phase, and that it will be shown to attendees at the upcoming CES 2018 in Las Vegas to be held from January 9 to 12, and at that we will have our team to tell us all the news
About author