Ask More of Your Phone: Google Pixel 2
Ask More of Your Phone: Google Pixel 2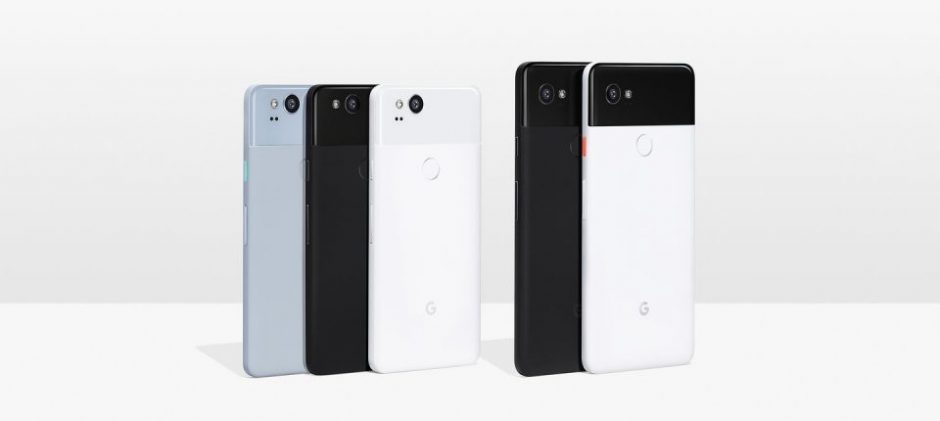 Google Pixel 2 simply Urges the Smartphones Users to Ask for More
Google always wanted to offer best Android experience on the smartphone and for this reason it started developing Nexus devices in collaboration with other smartphone manufacturers. However the times have changed within a span of year now Google has its own hardware line up in the form of Pixel devices and this Pixel 2 simply urges the users to ask for more in their smartphone. With this Google is tried to invoke the Android consumers to rally against their smartphones to unlock the full potential of the Android.
Simply the best camera
Google Pixel 2 again comes loaded with world's best camera on the along with the Google Assistant support which isn't a new thing. Taking pictures and videos is simply the most important we ever perform on our smartphone. Google Pixel 2 ensures that the users get a clear, detailed and awesome photo each time they take snaps with it. Google Pixel 2 is powered by a great computational photography along with the machine learning which helps in enhancing the capabilities of the smartphone.
Battery designed to last more than a day
When your smartphone is too powerful then it fails to last whole day due to poor battery backup. Google Pixel 2 has an impressive battery life which can easily last a day even with robust and active usage. It does supports the quick charging which allows users to get seven hours worth of usage with just 15 minutes of charging. Secondly Google has made Google Pixel 2 smartphones dust and water resistant as they boast of the coveted IP67 which means you don't need to worry about splashes and bad weather at all.
Get the best of search and AI
Google Pixel 2 users get their first hand experience of the Google Lens which will offer new images of world around them. It is designed specifically to enhance the knowledge of the users of the world around them though the use of computer vision along with the machine learning. Google Assistant is native to the Pixel devices and this time around it get boosted to a whole new level. Users will be able to perform a wide variety of tasks hands free using the voice based controls of the Google Assistant. Users will be able to make use of the Google Assistant using a called Active Edge.
Best of OLED Display in two different sizes
Google Pixel 2 comes in two different one being 5 inch device while other is a 6 inch device having an XL in it name. Both of these devices come with crystal clean OLED display but XL has a now in trend19:9 ratio full screen which helps in offering an immersive viewing experience. Google Pixel 2 will be coming in Black, Clearly While and a unique Blue colors while Google Pixel 2 XL will be in just Black & White. Both of these Google Pixel 2 smartphones will be powered by the latest Android Oreo right out of the box.
About author