WH-CH720N Wireless Noise Cancelling Headphones
WH-CH720N Wireless Noise Cancelling Headphones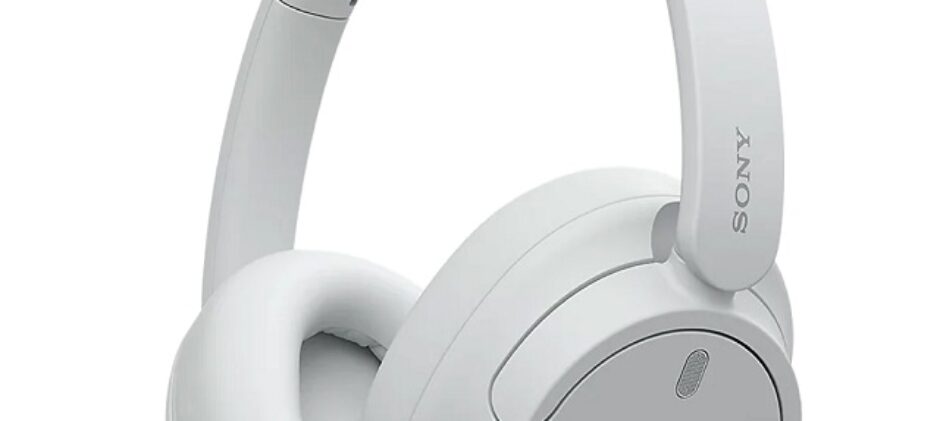 Sony WH-CH720N is a wireless noise cancelling headphone that stands out from the market among other models because of its noise-cancellation performance. Integrated Processor V1 and Dual Noise Sensor technology let you immerse yourself entirely in music without disturbance. It is designed ergonomically so that the model becomes comfortable and lightweight. This earphone can offer up to 35 hours of battery life.
DSEE or Digital Sound Enhancement Engine with balanced tuning & crystal clear sound allows you to enjoy natural vocals. It can create a top-quality sound as the artists intended. You can enjoy a clear conversation with enhanced calls, Precise Voice Pickup technology, improved technology, Wind Noise Reduction Structure, etc.
WH-CH720N Wireless Noise Cancelling Headphones Features:
Noise Cancelling:-
More music, less background: Each ear cup has two microphones inside. Besides, the headphone's Dual Noise Sensor technology is used to capture ambient sound. These two features let you block outside sound whenever you want. Therefore, you can enjoy your music.
Listen smarter: With the help of the Integrated Processor V1, eliminating external sound has become easier. Hence, a low processing delay makes the Noise Cancelling feature even more powerful than before.
Keep the wind quiet: You can see an advanced Wind Noise Reduction Structure around the mic for reducing background sound. Thus, it helps you to focus on your favourite music.
More natural ambient sound: It can capture more ambient sound in this mode using the feedforward and feedback mics. It allows you to enjoy a natural listening experience and stay connected to the environment. With the help of the Sony | Headphones Connect app, you can manage the ambient sound in twenty levels. The app also uses the Focus on Voice setting so that you can chat, and don't need to remove the earphones.
Adjustive Adaptive Sound Control: With the help of this smart function, the product can sense your location and current activity. Based on these two factors, it will adjust the ambient sound settings to offer the utmost listening experience. Locations visited by the user frequently, like the gym, workplace, cafe, etc., remain recognised by it and depending on the situation, it switches the sound mode.
Enjoy All-Day Comfort:-
Lightweight wireless Noise Cancelling: It weighs only 192 g. The product can offer excellent comfort without compromising on technology.
Better music experience for improved comfort: Oval-shaped soft ear pads allow you to enjoy your favourite music continuously. The earpads consist of synthetic leather & urethane materials with optimum earpad structure.
Suitable colour: It comes in black, blue and white. Therefore, you can pick any of these colors as per t your style.
Stay powered up: Users can enjoy listening to their favorite music all day & night with up to 35 hours of battery life. Moreover, you will get up to sixty minutes of extra play time from a 3-minute quick charge. In addition, it includes up to 50 hours of battery life with Noise Cancelling off.
Sony WH-CH720N Crystal Clear Audio:-
Experience a better-balanced sound: The Integrated Processor V1 can offer a great listening experience with minimal distortion by recreating the detail in your music. In this case, you can see the sound tuning designed from low to high frequencies with natural vocals.
Keep authentic sound: Compressing the original music source causes it to lose the high-frequency elements which are responsible for offering detail and richness to a track. With the help of DSEE, it can restore them to generate top-quality sound.
Personalized experience: This model can analyze your ear shape using 360 Reality Audio-certified headphones and the Sony | Headphones Connect app. Thus, these can offer an optimized experience.
360 Spatial Sound Personalizer: The Personalizer app lets you enjoy a sound experience optimized mainly for you. After analysing the ear shape, the app allows earphones to make a spatial sound field when you pair it with BRAVIA XR™ TVs.
Dolby Atmos Experience: If you use a Sony WLA-NS7 wireless transmitter which is attached to a BRAVIA XR™ TV, these earphones can produce the perfect arrangement of phantom speakers around you to offer Dolby atom experience.
High-Quality Calls:-
Crystal-clear conversations: Now, it is possible to enjoy clearer calls with Precise Voice Pickup Technology, Wind Noise Reduction Structure, and beamforming mics.
Beamforming microphones: These microcphones are positioned smartly to pick up the sound with better accuracy in various environments.
Keep the wind quiet: The new Wind Noise Reduction Structure located around microphones helps to decrease the level of background noise. Thus, keeping conversations uninterrupted and music clear is possible.
Simple to Operate:-
Easy operation for regular use: It includes a Multipoint connection. Besides, the simple button operation allows you to use these headphones easily. You can control this even with your voice. Swift pair and Fast pair features make the connection easier a lot. Thus, it becomes a perfect model for daily use.
Multipoint connectivity: You can connect this wireless headphone with two Bluetooth devices simultaneously. Therefore, if someone calls you, it knows which device is ringing and connects to the right device.
Control at your fingertips: You can use the useful buttons for adjusting volume and play, stop or skip through tracks. With a single touch, it is possible to take calls.
Control with your voice: If you want to activate a voice assistant, you only need to say, "Ok Google" or "Alexa." It allows you to connect with friends, listen to music, set reminders, get notifications, and so on.
Find these with Fast Pair: This wireless headphone lets you connect it via Bluetooth with your Android device. The unique thing is that it also lets you know where you last placed this.
Simple to pair with a computer: With the help of Swift Pair, you can easily pair your earphones with Windows 11 or Windows 10 laptop, desktop PC or tablet. Once you choose pairing mode, you can see the Pop-up pairing guidance on nearby Windows 10 and 11 devices.
Pros of Sony WH-CH720N:
Easy to pair
Active voice assistant
A detachable bag is included
Tangle free cable
Cons of Sony WH-CH720N:
Unable to fold
No travel bag
The Bottom Line:
In this article, we have covered a detailed guide to the Bluetooth wireless headphone Sony WH-CH720N. This model comes with different features which make the product so awesome.
About author